Review: Playmakers' SKELETON CREW Gives Contemplative Commentary on the Decline of American Industry and Fleeting American Dream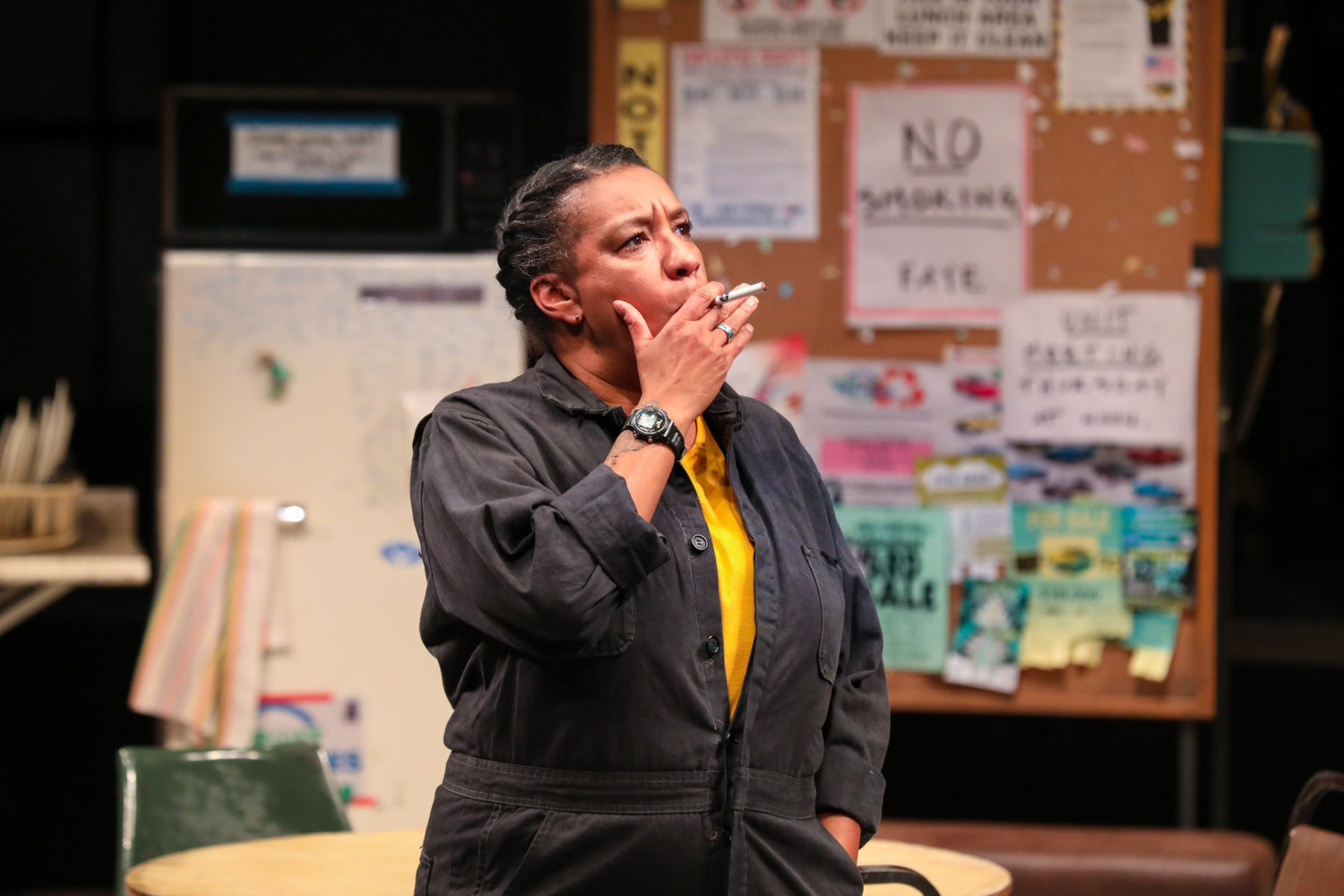 A 'Forbes' headline from last week read: "Ford Prepares for Mass Layoffs After Losing $1 Billion to Trump's Trade Tariffs, Report Says." In fact, Ford is planning to restructure its company to the tune of $25.5 billion, which could cost as many as 24,000 people their jobs.
Seemingly ripped from the headlines, Dominique Morisseau's play SKELETON CREW, which opened at PlayMakers earlier this month, is set in a Detroit auto plant on the verge of shutting down amidst the recession in 2008. Already having lost half its crew, the plant is struggling to keep operations afloat. Morisseau examines the plight of four workers and their intertwined relationships.
When the show opens, we meet the Faye, a self-proclaimed survivor, Dez, a self-proclaimed warrior, Shanita, the dreamer, and Reggie, the agonist. As the story unfolds and rumors of a shutdown spread, it becomes clear that all the characters are walking a fine line and at any moment, any one of them "could be the other," a fate determined only by their circumstance.
As Faye, the union rep and elder of the breakroom, Kathryn Hunter-Williams delivers an authentic, straight-up, truthful, and wholehearted performance, so worthy of a standing ovation. Notable too is Samuel Ray Gates' conflicted and compelling portrayal of Reggie, the crew's supervisor. Rounding out the crew is Alex Givens, who gives as an impassioned performance as the defiant Dez, and Shanelle Nicole Leonard, who is believable and convincing as the optimistic, hopeful, mother-to-be Shanita.
Dominic Abbenante's effective projections transition from one scene to the next casting a light on the routineness and seemingly choreographed robotic monotony of the factory floor.
Mind you, there is nothing mind-numbing about SKELETON CREW. Morisseau has her finger on the pulse of the everyman, a voice these days often drowned out, forgotten, or silenced by the one percent. It is a thought-provoking, contemplative, sad commentary on the decline of American industry and a fleeting American Dream.
SKELETON CREW runs through October 28th at PlayMakers For more information, visit: http://playmakersrep.org/show/skeleton-crew/.
Photo by HuthPhoto.