Photo Flash: A New Musical on Cory Aquino Tours Northern Philippines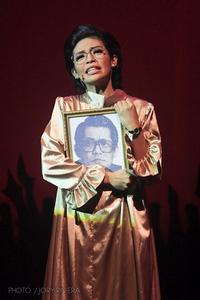 July 24, 2011, Urdaneta City, Pangasinan -- The launch of the Northern Philippines tour of Cory ng EDSA, a new musical based on the life and times of the nation's icon of democracy, former President Corazon Aquino, couldn't have been more timely considering the country is commemorating the 25th anniversary of the 1986 EDSA People Power Revolution this year. 
Philippine Stagers Foundation (Ako si Ninoy, Enzo...Santo), in partnership with the Ninoy and Cory Aquino Foundation, produces Cory ng EDSA, a new musical in Filipino penned and directed by Atty. Vince M. Tañada, music directed by Pipo O. Cifra and choreographed by John San Antonio, officially opened at the St. Scholastica's College in Manila on July 16, where select members of the press and BroadwayWorld.com (Philippines) were invited to cover the event.
Theater critic Amadis Ma. Guerrero wrote: "By and large, however, Cory ng EDSA is a stirring production if your political heart is in the right place. It's polished, professional, and effective as presented.
We need sociopolitical musical plays like these, to complement the works of the national theater companies like Tanghalang Pilipino, PETA (Philippine Educational Theater Association) and Gantimpala Theater Foundation." (Philippine Daily Inquirer, July 2011)
The play features Cindy Liper and Glory Ann Nacional as Corazon Aquino, Tañada and Patrick Adrian Libao as Peter, Jordan Ladra and Regie Caranyagan as Rey, Alex Dorola and Kevin Posadas as Jason and some 40 artists from the Philippine Stagers Foundation.
Cory ng EDSA is currently playing on tour in Urdaneta City, Olongapo City and Dagupan City.  It will have additional performances in Manila on July 31 at the Tanghalang Pasigueño and on August 6-7 at SM North EDSA.  It will also tour the province of Bohol on August 1-4.
Photos by Dale Bacar and Jory Rivera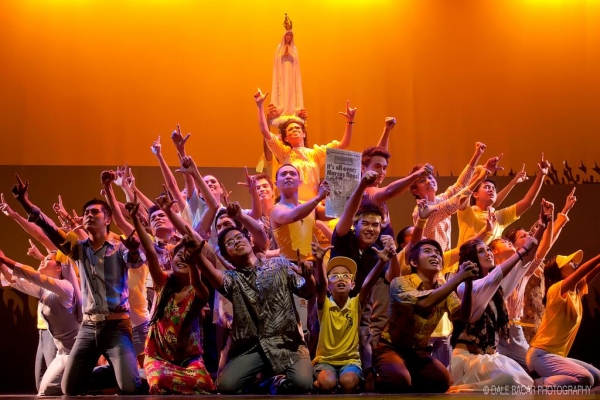 The cast of CORY NG EDSA

Vince M. Tanada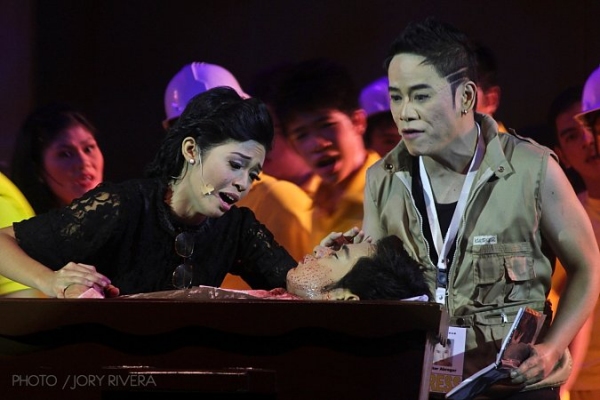 Cindy Liper and Vince M. Tanada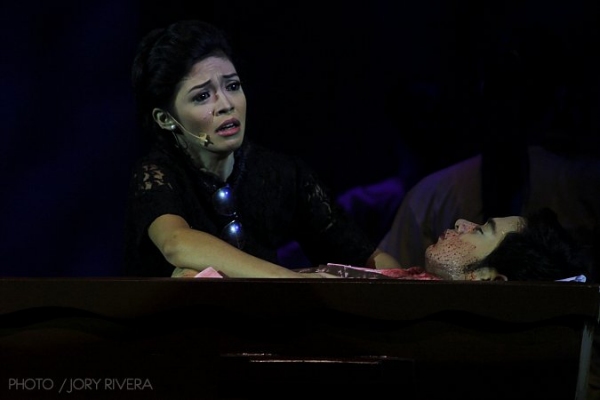 Cindy Liper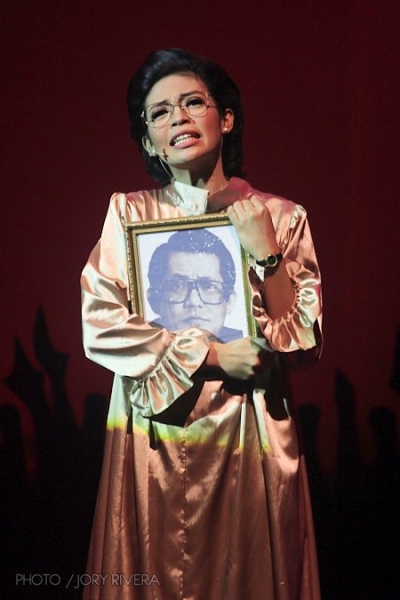 Cindy Liper