Happy 50th Anniversary, PETA!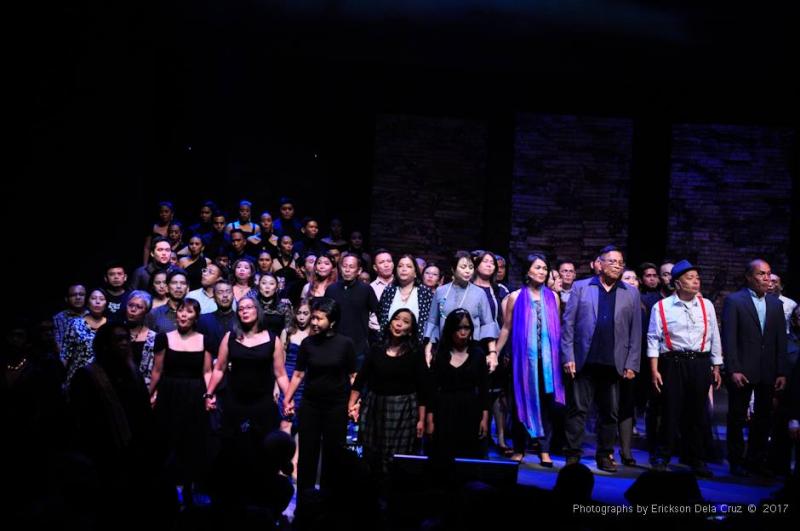 Manila, Philippines--Singkuwenta (which means 50 in Filipino), Philippine Educational Theater Association's (PETA) 50th-anniversary concert (April 7, 8) proves that this theater company is showing no signs of aging, and still is as relevant and viable as ever. For a two-night anniversary concert, the creative team crafted an efficient way to look back at 50 years' worth of stories of struggles and triumphs, yet not falling into the predictable route of showcasing just about every song they have in their catalog. Yes, it was a bit of a history lesson, except it was told through a dynamic staging of cleverly chosen repertoire.
It was like watching a PETA musical about the PETA organization. The outline of the show, although linear, was very clear, which was to trace the most significant events of the theater company, from its humble beginnings at the Fort Santiago ruins in Intramuros to its current home in Quezon City. What made it looked even more like a musical play was the audience got to be surprised by how the chosen songs (from existing and dated shows) felt appropriate for the narrative.
Six PETA alumni served as narrators for the entire show (a shout-out to the show's writers for simplifying historical information in a way that is both easily comprehensible and engaging). We appreciated this device in the show because, with its relatively fast-paced staging, it needed to make sure that the audience could keep track of the storyline. There may have been some adlibs thrown by the narrators to each other, which lightened the mood a bit, but we were generally happy that the show's primary focus was to relay the mission of the organization: to serve the Filipino people through this art form.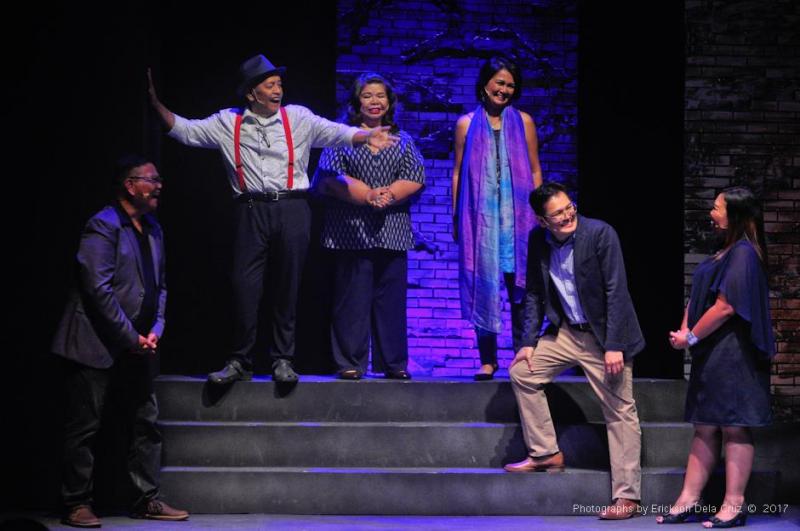 As current PETA President CB Garrucho said in her opening speech, "This is how we have made it to our golden year: as one solid team that has learned to navigate through changing waters, no matter how rough." The stories of PETA's early struggles were very well encapsulated by a rather uplifting song titled "Padayon" (a Cebuano word that translates to "moving on" or "going forward"), which is a song they performed in 2013 at an open plaza for the survivors of typhoon Yolanda. Sentiments against Martial Law, a political era that compromised the leadership and future of PETA, were also given much emphasis in this concert. In fact, one of the most harrowing moments of the show was the treatment done with the song "Paghahanap ni Oryang" (from the musical "1896," which was originally staged in 1995). It was sung by Cynthia Guico (clad in a blood-red gown) while a montage of pictures of human rights abuses from the 1970s up the present was projected to the back of the stage. This mirrors PETA's integral role in the fight against freedom. As Mae Paner (one of the narrators) quipped, "isang paraan ng pagkilos and paggawa ng dula."
The heavy narrative of PETA's struggling years finally mellows down a few notches as we reached half-way through the concert. Particularly interesting in this part of the show was its triumvirate of songs that portrays the many facets of relationships in our society - "Ako Ito" from "ASL Please" (staged in 2004) is reminiscent of acquaintances that transpired in internet café chat rooms, "Saan Ka Man Dalhin" (fresh from its most recent revival of "Care Divas") talks about the openness to all forms of love, while "Sa Hirap at Ginhawa" (from the play called "Canuplin") sounds like a traditional wedding song.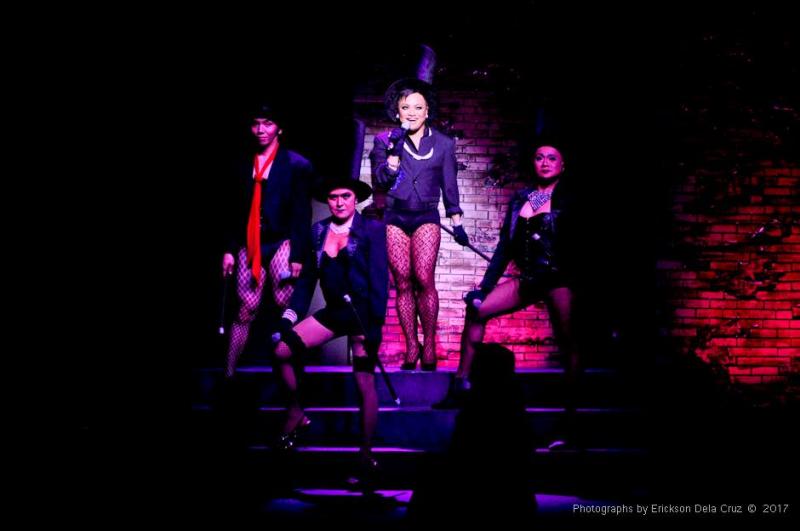 PETA's repeatedly-staged hit musical "Rak of Aegis" was, of course, given a proper moment. Seeing some of the original cast members reunited onstage while performing "Munting Pangarap" reminded the audience why this jukebox musical is arguably PETA's most commercially successful musical to date. "Rak's" success made the organization accessible to a new theater-going generation, who are more exposed to radio or pop music. But even if the "Rak" ensemble brought the house down with their electrifying 11 o'clock number, it was Rody Vera singing "Ang Buhay ni Galileo" who was, hands-down, the standout performer that night.
As if this concert needed another climax, musical directors Jeff Hernandez and Myke Salomon put together the best medley of songs as its final number - "Panata sa Kalayaan," "Sulo ng Kapatiran," and "Artista ng Bayan." The show's director, Melvin Lee, also had the best idea - PETA members and alumni rising from their seats (some even flocked to the stage) and, holding back their tears, singing "lumilikha tayo ng bagong kasaysayan tungo sa pagbabago ng ating lipunan at sa pagtahak sa landas ng kalayaan." That rousing and emotional moment has been imprinted in our minds even after we left the theatre. How lucky we are to be part of a community that does not run out of heroes.
Photos: Erickson Dela Cruz