EXCLUSIVE PHOTOS: Gerald Santos Gears Up for Virtual Concert, THE GREAT SHIFT
THE GREAT SHIFT makes its premiere on Saturday, October 17, 9 p.m., Philippine Time
Manila, Philippines - About seven months into the pandemic lockdown, Gerald Santos ("Miss Saigon," "Sweeney Todd"), together with his closest friends in the performing arts, is not missing a beat. He's now back on his feet, singing his heart out before an audience who are supposedly elsewhere - most likely in front of the computer screen.
A "great shift" to what a lot of people believe as the "new normal," Gerald, who is exceptionally busy nowadays shooting for a new local film and finding new homes for French bulldog puppies, returns to the concert stage via "Gerald Santos: The Great Shift."
It's a virtual concert, recorded as live at Teatrino in Greenhills, where Gerald performs with special guests: singing champ Elisha Pontanares, internationally-renowned baritone Andrew Fernando (watch for his haunting rendition of the kundiman "Bituing Marikit"), and "Miss Saigon" alum Joreen Bautista.
A wonderful treat to musical theater fans - who, I'm sure, are sorely missing their favorite stars of the stage - "The Great Shift" also features Tony winner Lea Salonga, who, according to the concert director Rommel Ramilo, will render a special duet with Gerald. "It's a first of its kind!" the director enthused.
Speaking of Lea and Gerald, who are both "Saigon" (also "Sweeney") babies, it's a thrill to report that about 40 percent of the show's repertoire is from the Broadway musical canon!
A few show tunes from original Filipino musicals, such as those from the page-to-stage adaptation of "El Filibusterismo," book and lyrics by Jomar Fleras and music by Joed Balsamo, who is also the concert's musical director, and from the new musical "King David," book, lyrics, and music by Rommel Ramilo, are emerging showstoppers - based on what we saw during the rehearsal.
"The Great Shift," presented by TAG Media Group, Frontrow Entertainment, and Globaltronics, makes its premiere via Ticket2Me's web player this Saturday, October 17, 2020, 9 p.m. (Philippine Time).
You may also buy tickets at Ticket2Me (P600 each).
In the meantime, enjoy these exclusive photos we took at Gerald's recent rehearsal at Sounds Kradle in New Manila; the images also show Andrew, Joreen, Joed, violinist Kim Carl Mirandilla Ng, and cellist Antoni Josef Inacay.
Photos: Oliver Oliveros
In Rehearsal: 'Gerald Santos: The Great Shift' concert
In Rehearsal: 'Gerald Santos: The Great Shift' concert
Gerald Santos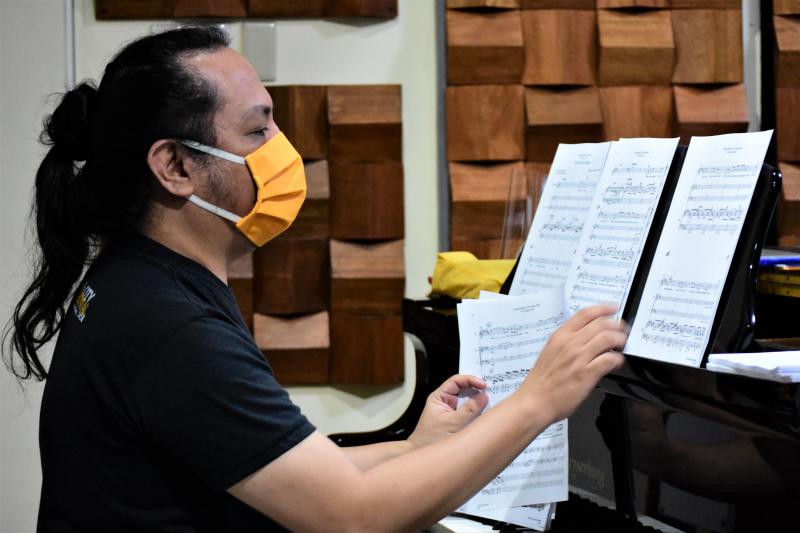 Joed Balsamo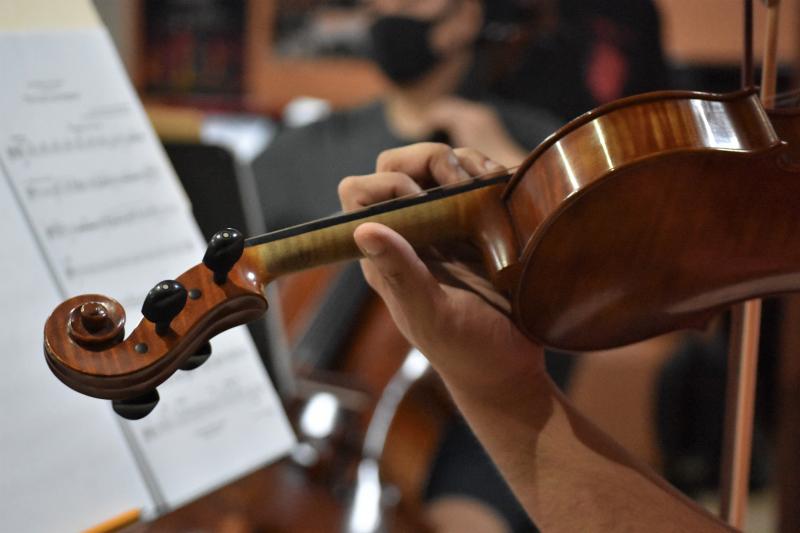 In Rehearsal: 'Gerald Santos: The Great Shift' concert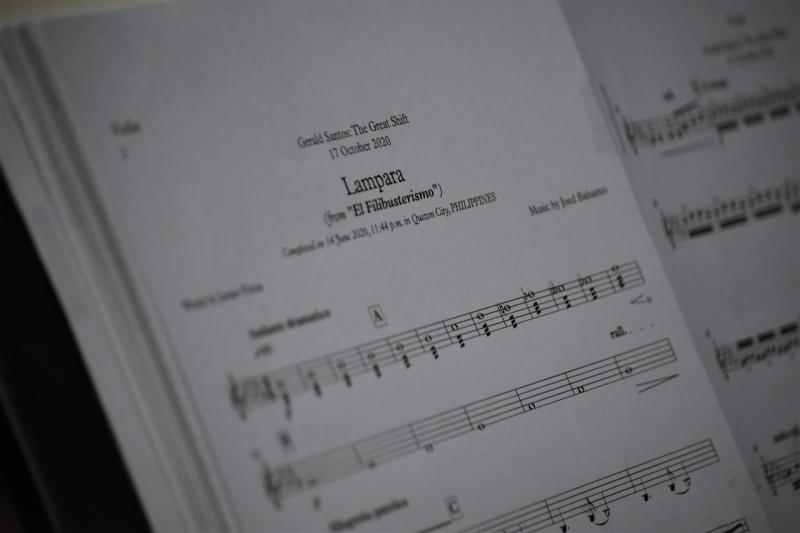 In Rehearsal: 'Gerald Santos: The Great Shift' concert
Andrew Fernando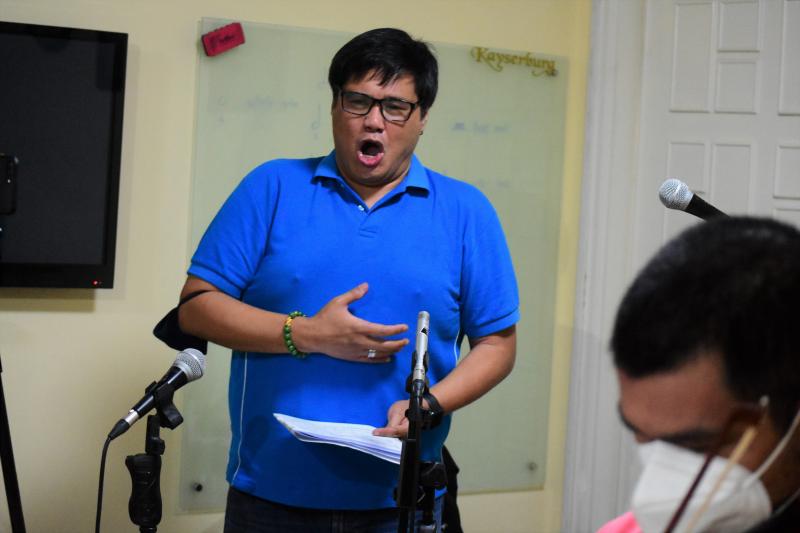 Andrew Fernando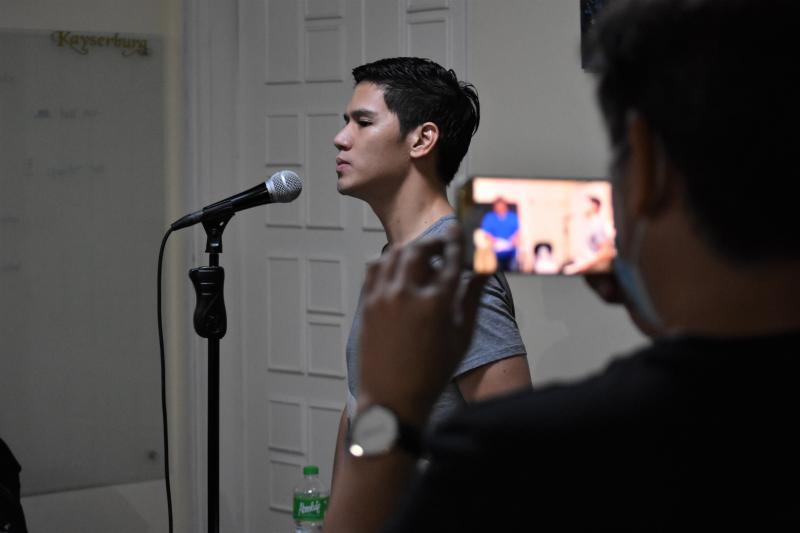 Gerald Santos
Gerald Santos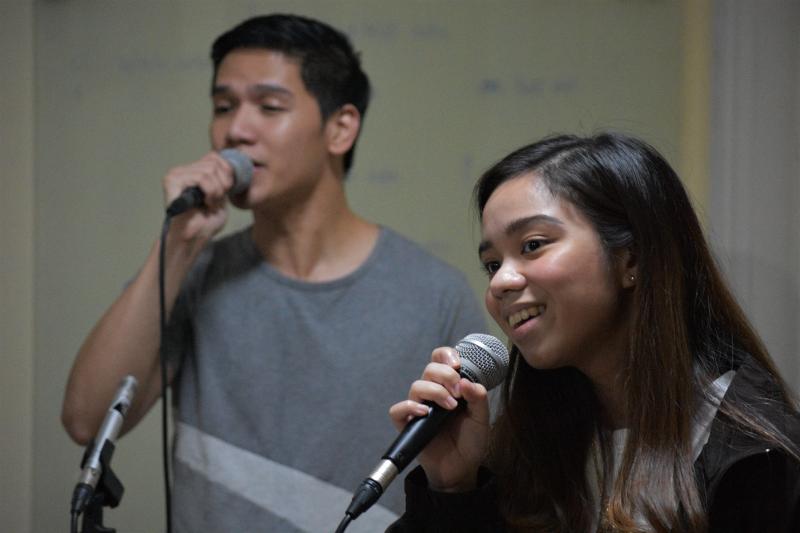 Gerald Santos, Joreen Bautista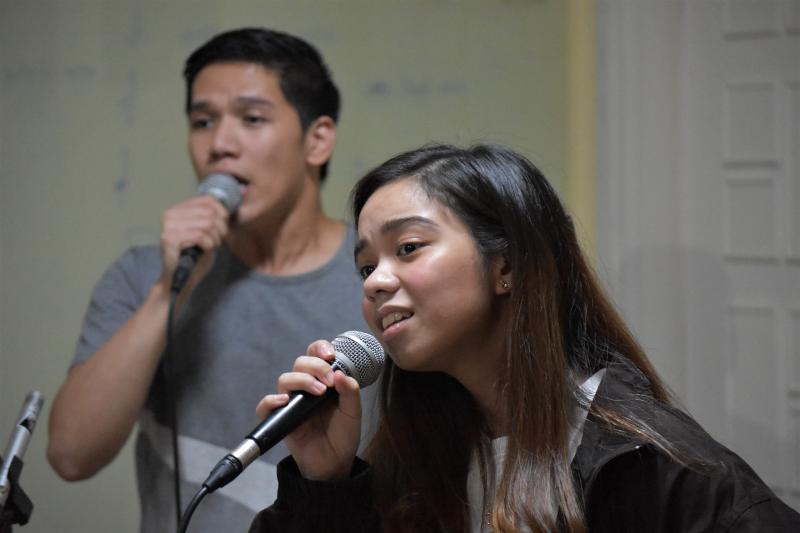 Gerald Santos, Joreen Bautista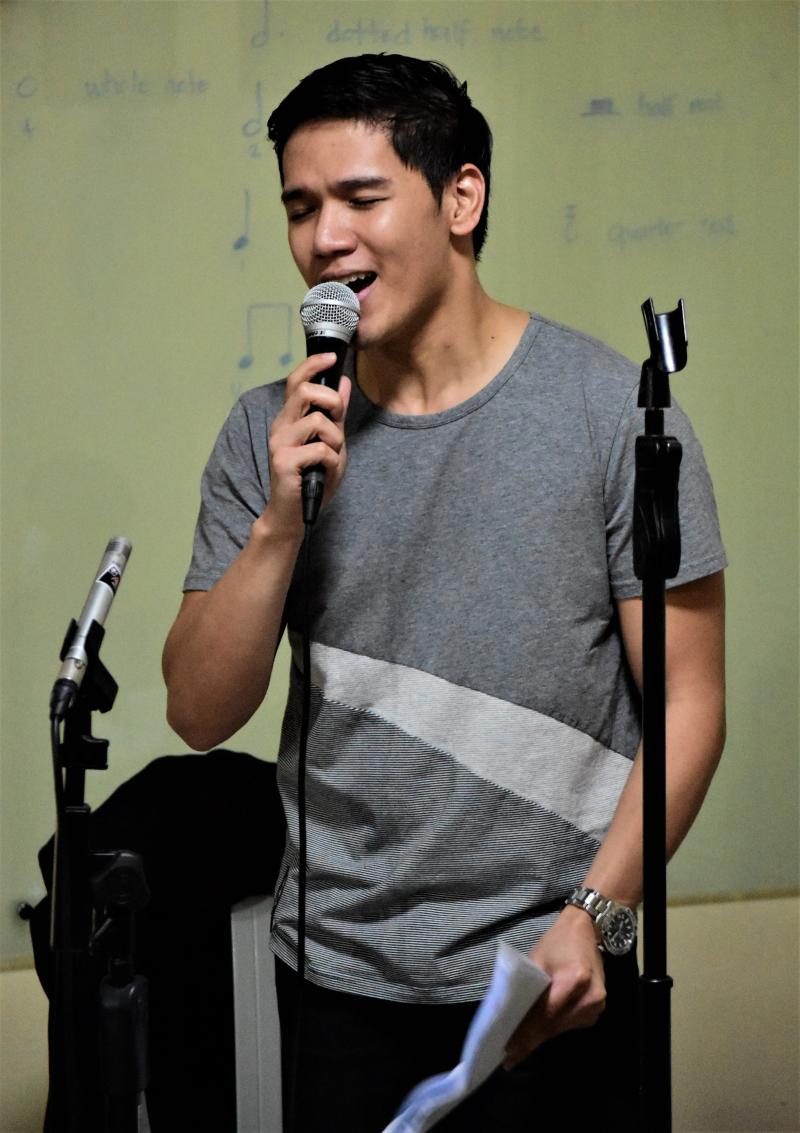 Gerald Santos
Gerald Santos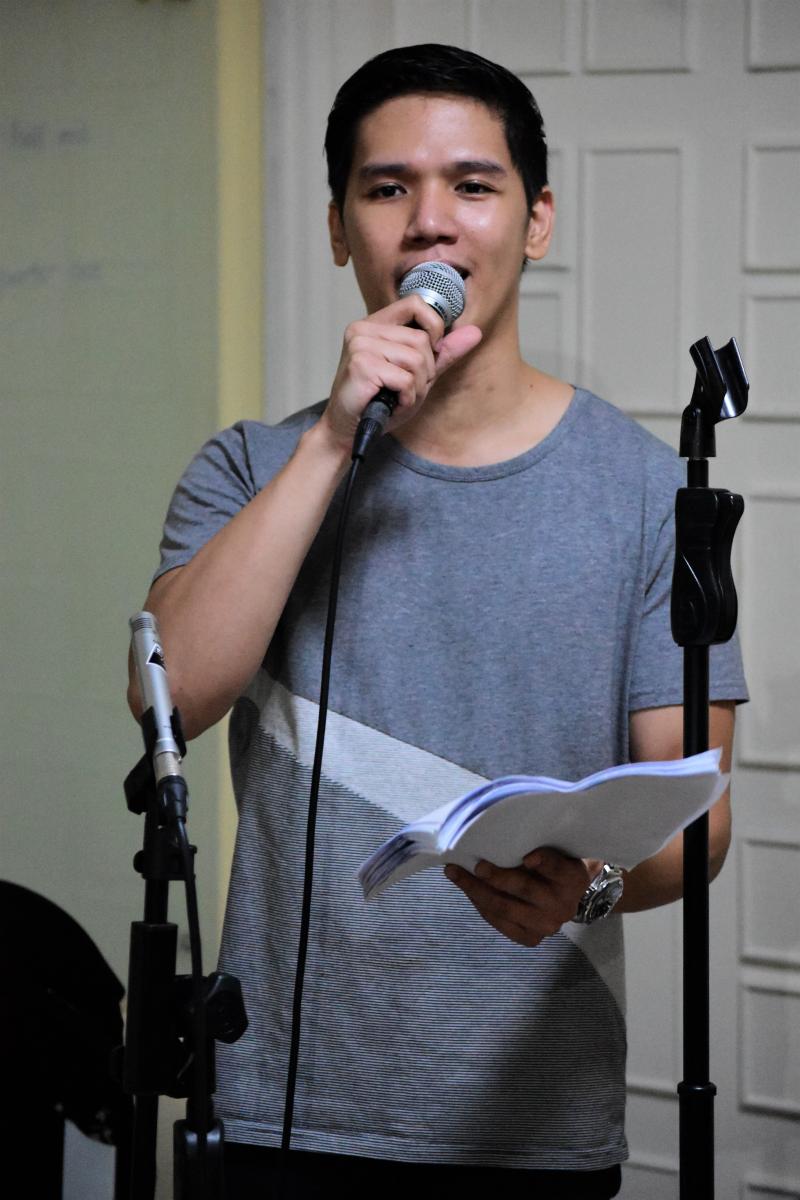 Gerald Santos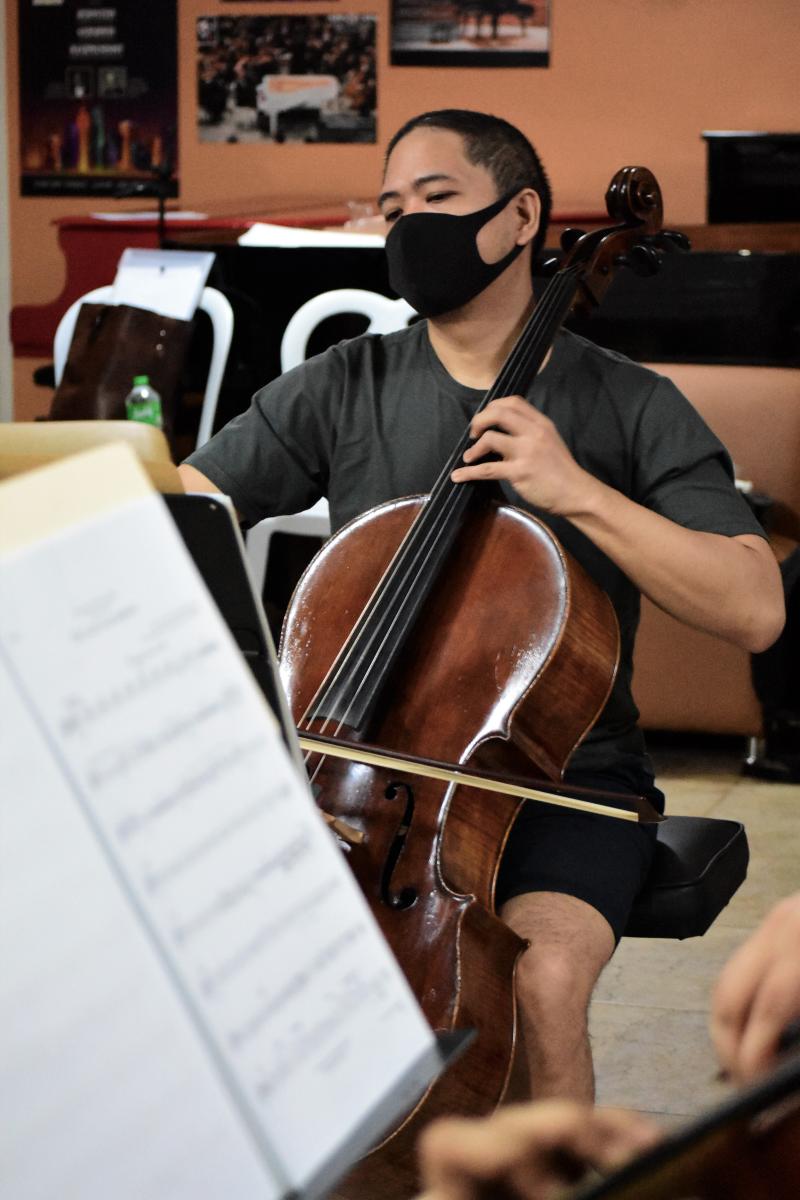 Antoni Josef Inacay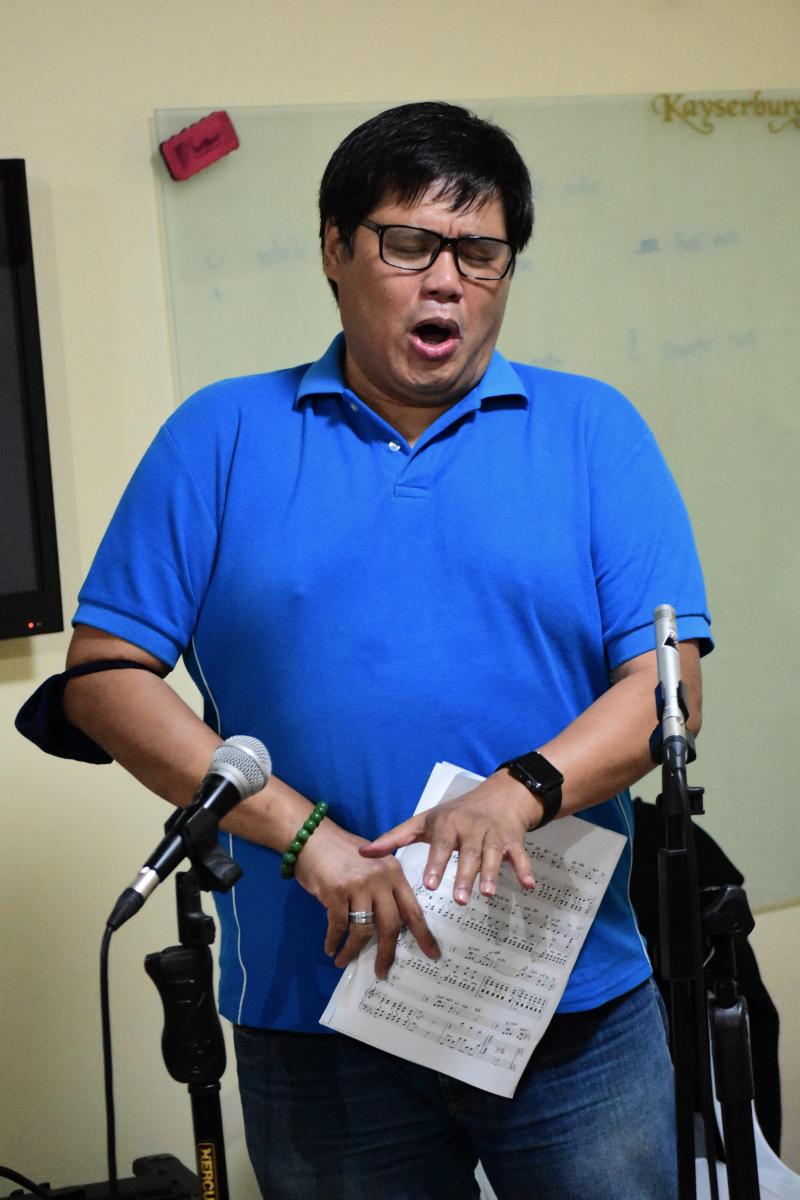 Andrew Fernando