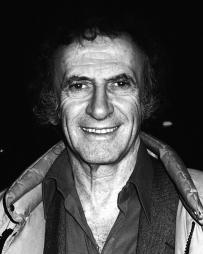 Date of Birth: March 22, 1923
Date of Death: September 22, 2007 (84)
Birth Place: Strasbourg, FRANCE
Latest News on Marcel Marceau

VIDEO: Jake Gyllenhaal, Victoria Clark & More Celebrate 75 Years of City Center
by Stage Tube - Dec 12, 2018
City Center alumni Jake Gyllenhaal, Norm Lewis, Victoria Clark, Vanessa Williams and more are helping the historic institution to celebrate 75 years at the center of the arts. Check out a history of City Center below!
VIDEO: Geffen Playhouse Remembers
by Stage Tube - Mar 24, 2017
The Geffen Playhouse in Los Angeles remembers productions through the years. From renowned shows of American classics and new plays to Education and Community Programs that extend the joy of live theater well beyond its four walls, the Geffen Playhouse is a lively hub and vital force within the cultural life of Los Angeles.