Latest News on Jayson Kerr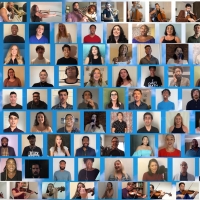 VIDEO: 122 Performers Come Together For Virtual RAGTIME Medley
by Stage Tube - Nov 6, 2020
NYC-based actor and A.M.D.A. alumni, Conor Stepnowski, assembled and directed over 120 actors and musicians to perform in a completely virtual medley of five songs from the Tony award winning musical Ragtime.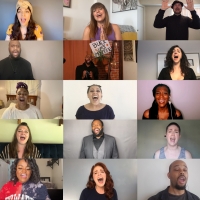 VIDEO: Jessica Vosk, Tamar Greene, Mia Gentile and More Sing 'Till We Reach That Day'
by Stage Tube - Jun 18, 2020
In response to the violence against black men, women, and children, co-founders Howard and actor Seth Diggs assembled a team of Broadway actors to perform the anthem a?oeTill We Reach That Daya?? from the musical Ragtime (music by Stephen Flaherty, lyrics by Lynn Ahrens).

VIDEO: Attend a Meeting of the Tituss Burgess Fan Club to Celebrate the Return of KIMMY SCHMIDT
by Stage Tube - May 31, 2018
The first six episodes of UNBREAKABLE KIMMY SCHMIDT season four launched yesterday, May 30, 2018, and there has been no shortage of celebrating. For a truly unique experience, grab a bottle of pinot noir and kick off the premiere with the Tituss Burgess Fan Club!