Latest News on James Ingram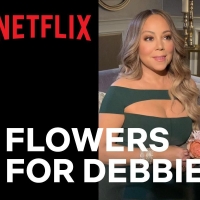 VIDEO: Mariah Carey, Kerry Washington & More Honor Debbie Allen in Celebration of DANCE DREAMS: HOT CHOCOLATE NUTCRACKER
by Stage Tube - Dec 10, 2020
Mariah Carey, Dolly Parton, Shonda Rhimes, Kerry Washington and more send DEBBIE ALLEN kind words and virtual flowers in celebration of her new Netflix documentary, DANCE DREAMS: HOT CHOCOLATE NUTCRACKER.
VIDEO: Will Forte Talks 'Nebraska', Channels James Ingram on FALLON
by TV News Desk - Nov 21, 2013
On last night's LATE NIGHT WITH JIMMY FALLON on NBC, actor Will Forte shared a discovery his mother made while searching his name on the web, which has him questioning his roots. He also talked about how he landed his part in the new film 'Nebraska.' Later, Will performs a selection of James Ingram songs.