Latest News on Will Evans
Stage Credits
  [Broadway]
1919
Napoleon
Productions
[West End, 2015]
Lighting Designer
Will Evans News
Recording Artist & Environmentalist Will Evans Reflects On Our Desire For Validation In New Single 'Already Gone'
by Chloe Rabinowitz - Dec 9, 2022
'Comparison is the thief of joy' - this is the sentiment with which recording artist Will Evans found the motivation behind his relatable anthem 'Already Gone'. A buoyant blend of pop country driven by spirited banjo strums, 'Already Gone' reflects on our individual need for validation in this society.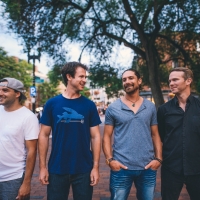 Will Evans And Barefoot Truth Ring In 2023 At City Winery Boston New Year's Eve
by A.A. Cristi - Dec 7, 2022
City Winery Boston presents Will Evans & Barefoot Truth live in back-to-back concerts to ring in the New Year on Saturday December 31 at 8:00pm and 11:00pm.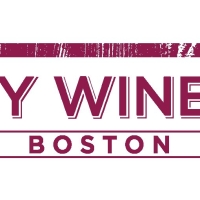 City Winery Boston Celebrating 5th Anniversary With Diverse Attractions In Coming Months
by A.A. Cristi - Nov 28, 2022
City Winery Boston, celebrating its 5th anniversary, announced a series of new shows over the next several months that showcase the diverse entertainment offerings at one of the city's premiere venues.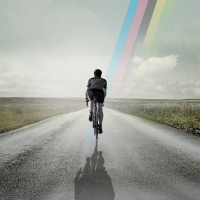 Maxine Peake's BERYL Tells True Story Of The Greatest Woman On Two Wheels
by Stephi Wild - Apr 1, 2022
Written by actress Maxine Peake, Beryl tells the remarkable true story of unsung champion cyclist Beryl Burton. This inspirational tour-de-force is fuelled by rhubarb, northern charm and fierce determination.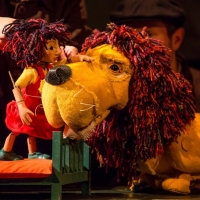 New Shows Announced For Spring at the Polka Theatre
by Stephi Wild - Feb 22, 2022
The cast and creative teams have been announced for three enchanting family productions across Polka Theatre's two main spaces this spring. From captivating revivals to twists on old tales, there's something for every member of the family in this brilliant programme.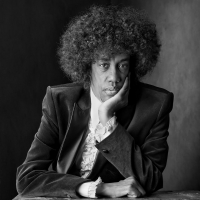 Dallas Theater Center Celebrates The Release Of Jonathan Norton's New Book
by Stephi Wild - Dec 7, 2021
Dallas Theater Center (DTC) holds a launch party to celebrate its playwright-in-residences' new book! Jonathan Norton's book is based on his acclaimed DTC production penny candy.
Jacqueline Loor Shares Evocative Single 'Just Let Me Breathe'
by Sarah Jae Leiber - Oct 30, 2020
Rising alternative pop singer-songwriter Jacqueline Loor has released her latest single "Just Let Me Breathe" featuring vocals from Austin based artist and producer Will Evans.
BWW Review: GABRIEL, Richmond Theatre
by Aliya Al-Hassan - Apr 1, 2017
In a plot more than a little reminiscent of Daphne du Maurier, Gabriel sees Jeanne Becquet is trying to keep her young daughter and Jewish daughter-in-law safe under the ever-increasing threat of the Nazis in German-occupied Guernsey in 1943. When a young man washes up on the shore near the house, it is not clear who he is or where he comes from. Fluent in both German and English, it becomes increasingly clear that his presence in her house is incredibly dangerous and one wrong move could spell disaster for Jeanne and those closest to her.
Will Evans Frequently Asked Questions
How many Broadway shows has Will Evans been in?
Will Evans has appeared on Broadway in 1 shows.
How many West End shows has Will Evans been in?
Will Evans has not appeared in the West End