Latest News on The Youth Theatre
Stage Credits
Productions
[Broadway, 1946]
Producer
[Broadway, 1942]
Producer
Stage
Productions
[Broadway, 1946]
Producer
[Broadway, 1942]
Producer
The Youth Theatre News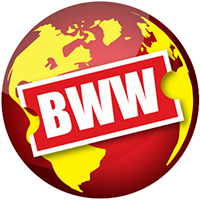 THE STORIES WE TELL International Cultural Exchange For Young Queer Theatremakers Launches
by Stephi Wild - May 13, 2022
The Lyric Hammersmith Theatre's Young Lyric today announces The Stories We Tell, a new theatre cultural exchange residency that will bring together a collective of young queer participants  from the UK, Kenya and South Africa to create a new piece of theatre exploring gender, sexuality, ethnicity and nationality following two weeks of devising that culminates in a live performance in South Africa in August 2022.
Casts Announced for AIN'T MISBEHAVIN' and ANDY WARHOL IN IRAN at BSC
by Chloe Rabinowitz - Apr 13, 2022
Barrington Stage Company has announced casting for the first two shows of its 2022 season: the 1978 Tony Award-winning Best Musical Ain't Misbehavin': The Fats Waller Musical Show, and the world premiere play, Andy Warhol in Iran by Brent Askari (BSC's American Underground) which opens the St. Germain Stage from June 2-25.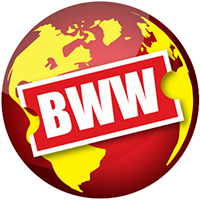 Youth Theatre Company Announces SUMMER SHORTS!
by Stephi Wild - Apr 13, 2022
The Youth Theatre Company, a community-based theater for youth and adults, will hold open auditions for its upcoming touring summer production of 'Summer Shorts!' an outdoor and indoor theatrical touring adventure.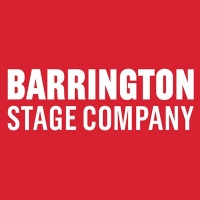 A LITTLE NIGHT MUSIC, AIN'T MISBEHAVIN', and More Set For Barrington Stage Company's 2022 Season
by Stephi Wild - Jan 25, 2022
Barrington Stage Company will produce a 2022 season that will feature two Tony Award-winning musicals, a Pulitzer Prize-winning play, four world premieres and one of the true absurdist masterpieces of 20th century theatre.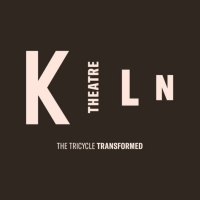 Kiln Theatre Announces Spring 2022 Creative Engagement Performances Will Take Place On Stage In January And February
by Stephi Wild - Jan 24, 2022
Today Kiln Theatre Artistic Director, Indhu Rubasingham, announces their Spring 2022 Creative Engagement performances will take place on stage in January and February. These readings are opportunities for the young people of North-West London to showcase the productions they have been writing, devising and rehearsing since September 2021.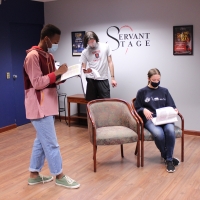 Servant Stage to Present OUR TOWN
by Chloe Rabinowitz - Jan 7, 2022
Servant Stage Company has announced their upcoming Youth Theatre production of Thornton Wilder's Pulitzer-prize winning play, Our Town. Set in the fictional town of Grover's Corners, New Hampshire at the turn of the twentieth century, this three-act play explores themes of love, legacy, and the simple joys of life.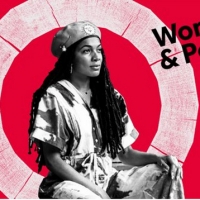 Shakespeare's Globe to Present Maxine Peake, THE GUILTY FEMINIST, Johnny Flynn and Robert Macfarlane & More
by Chloe Rabinowitz - Nov 3, 2021
Shakespeare's Globe has announced a series of new events running alongside the season of Shakespeare plays in the indoor candlelit Sam Wanamaker Playhouse.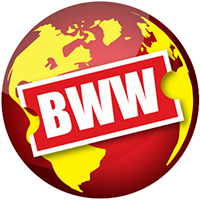 Shakespeare's Globe Announces New Winter Season Events
by Stephi Wild - Nov 3, 2021
These include: a panel discussion with Maxine Peake, Artistic Director Michelle Terry and Co-Director of Education Professor Farah Karim-Cooper, dubbed 'Hamlet and She' as part of a 'Women and Power' festival; the hit feminist comedy podcast, The Guilty Feminist, returns for another live recording in the Playhouse hosted by Deborah Frances-White; and more!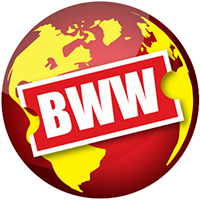 SPIKE Will Open The 2022 Spring Season At The Watermill Theatre
by Stephi Wild - Nov 1, 2021
Details have been announced for the spring season, running from January to May 2022, as well as the appointment of two new Playwrights in Residence.
New Vic Announces Artists to Join Their Kiln Associates Programme
by Stephi Wild - Sep 30, 2021
The New Vic Theatre will work with three Associate Artists – Khaos Theatre, Quick Duck, and playwright James Morton – across the next year, as part of the theatre-in-the-round's relaunched Kiln Associates programme.