Latest News on Teresa Castracane
Teresa Castracane News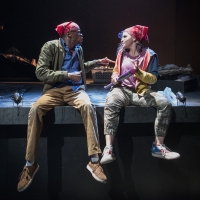 BWW Review: THERE'S ALWAYS THE HUDSON Premieres to Standing Ovation at Woolly Mammoth Theatre Company
by Morgan Musselman - May 16, 2022
The premiere of THERE'S ALWAYS THE HUDSON, on stage now at Woolly Mammoth Theatre Company, has been a long time coming. Don't miss this hilarious and heart-wrenching story of trauma, revenge, and friendship.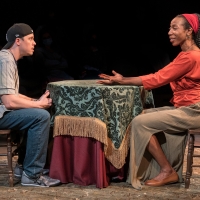 BWW Review: THE UPSTAIRS DEPARTMENT at Signature Theatre
by Rachael F. Goldberg - May 6, 2022
While ostensibly about grief and how we see the world, 'The Upstairs Department' is really more about the central sibling relationship, about how two people can drift apart and find their way back to each other along their journeys to better understand themselves.
BWW Review: THE MAMALOGUES at 1st Stage Theater
by Tavish Young - Apr 25, 2022
Earnest, funny, and full of life, Lisa B. Thompson's The Mamalogues is an intimate piece about navigating the world and looking for a fulfilling way of life (and in particular America) as a single Black mother. 
BWW Review: ENGLISH WITH AN ACCENT at GALA Hispanic Theatre
by Roger Catlin - Apr 6, 2022
One may never know what to expect on April Fool's Day, but a one-night-only performance by a Venezuelan-American artist at the GALA Hispanic theatre was certainly one of them.
BWW Review: HI, ARE YOU SINGLE? at Woolly Mammoth
by Tavish Young - Mar 31, 2022
Hi, Are You Single? is a one-man show that explores intimacy, hypocrisy, sex, and slow dancing with strangers. Written and performed by Ryan J. Haddad, the show exists at the intersection between queerness and living with a disability.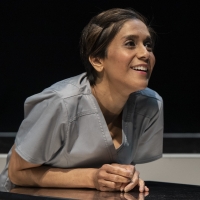 BWW Review: THE PHLEBOTOMIST at 1st Stage
by Rachael F. Goldberg - Feb 23, 2022
'The Phlebotomist' is a fascinating look into how the world could be in the not-too-distant future, and it raises all the questions good science fiction can. 1st Stage's production does the complex tale justice, and ensures that people will continue to ruminate on these topics for a long time – as we all should.
BWW Review: A.D. 16 at Olney Theatre Center
by Pamela Roberts - Feb 13, 2022
A.D. 16 is an exuberant, ambitious world premiere with its eyes on Broadway; music and lyrics by Cinco Paul (Despicable Me, Schmigadoon!), book by Bekah Brunstetter (This Is Us) and direction by Stephen Brackett (Be More Chill). A.D. 16 starts with the missing teen years of Jesus, layers in an effervescent R&B-influenced score, and sprinkles in some irreverence and anachronistic humor.
Photos: Get A First Look At A.D. 16 At Olney Theater Center
by BWW Staff - Feb 11, 2022
BroadwayWorld has a first look at Olney Theatre Center's world premiere of A.D. 16, now on stage through March 6, 2022. The new musical is by writers Cinco Paul (co-creator of Despicable Me and Schmigadoon!) and Bekah Brunstetter (producer and writer on This Is Us).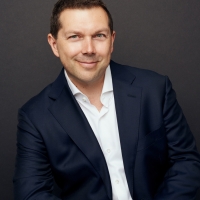 BWW Interview: Theatre Life with Doug Besterman
by Elliot Lanes - Feb 7, 2022
Anyone that has read my reviews or columns over the years knows that I always pay attention to the orchestrations and orchestrator of any given musical. Let's face it, without the orchestrator, the score is only a piano. Today's subject Doug Besterman has been living his theatre life for many years as an orchestrator for Broadway, regional, and West End theatre as well as doing scoring for films and TV.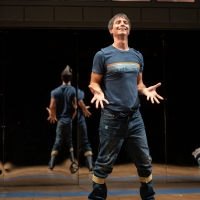 Pasadena Playhouse to Stream TEENAGE DICK
by Chloe Rabinowitz - Jan 25, 2022
Pasadena Playhouse will present Teenage Dick, a brilliantly hilarious take on Richard III by Mike Lew and directed by Tony Award nominee Moritz von Stuelpnagel, streaming online.
Teresa Castracane Videos
Photos & Video: Go Inside A STRANGE LOOP at Woolly Mammoth Theatre Company
by BroadwayWorld TV - Dec 15, 2021
Woolly Mammoth Theatre Company is now presenting A STRANGE LOOP, Michael R. Jackson's Pulitzer-Prize winning musical. Directed by Stephen Brackett, choreographed by Raja Feather Kelly, music directed by Rona Siddiqui, and produced in association with Playwrights Horizons and Page 73 Productions, A STRANGE LOOP will run through January 9, 2022.