Latest News on Tamara Mumford
Latest News on Tamara Mumford
Photos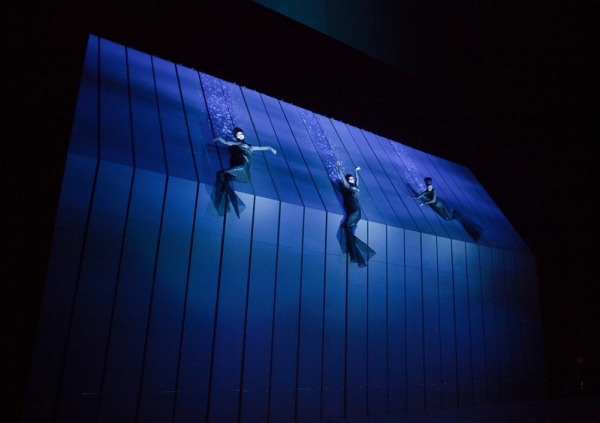 The Rheinmaidens (Jennifer Johnson, Lisette Oropesa, and Tamara Mumford) in a scene from Robert Lepage's production of Wagner's "Das Rheingold."
From:Â 
Date:
05/01/2012
Tamara Mumford News
The Washington Chorus Announces 2022-2023 Season Featuring Collaborations, Regional Premieres & More
by Chloe Rabinowitz - Jun 28, 2022
The Washington Chorus led by conductor and Artistic Director, Dr. Eugene Rogers has announced its 2022-2023 season. Featuring regional premieres and collaborations with regional arts organizations, the season kicks off on September 18th.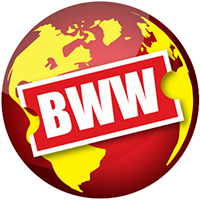 Boston Baroque Celebrates 50th Anniversary Season
by A.A. Cristi - May 4, 2022
Boston Baroque will celebrate its 50th Anniversary Season with both concerts and events at NEC's Jordan Hall, GBH's Calderwood Studio, and on the global streaming platform IDAGIO. The season, led by founding Music Director Martin Pearlman, includes a return to Handel's Messiah and Bach's masterpiece, the B minor Mass, Mozart's "Jupiter" Symphony, and a much-anticipated new production of Gluck's opera Iphigénie en Tauride starring soprano Wendy Bryn Harmer and tenor William Burden.
Find Out Who Won at the 2022 GRAMMY Awards - All the Winners!
by Michael Major - Apr 21, 2022
The 64th Annual GRAMMY Awards featured a tribute to Stephen Sondheim, a win for Barlow and Bear's 'Unofficial Bridgerton Musical,' Lady Gaga and Tony Bennett for their 'Love For Sale' Cole Porter duets album, Olivia Rodrigo, and more. Check out the full list of winners now!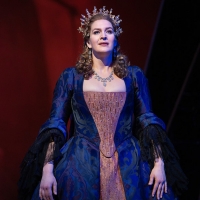 BWW Review: Lise Davidsen Soars Over Naxos in Strauss's ARIADNE at the Met
by Richard Sasanow - Mar 4, 2022
I flipped over Lise Davidsen when she made her Met debut in QUEEN OF SPADES—the voice, the acting, the overall subtlety--but I was still unprepared for the performance she gave as the Prima Donna who became Princess Ariadne of Crete in Strauss's ARIADNE AUF NAXOS. She was altogether divine.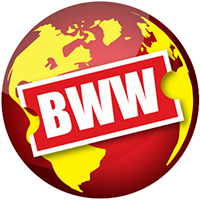 Pacific Chorale To Hold Auditions For 2022-2023 Season
by A.A. Cristi - Mar 1, 2022
The Grammy-nominated Pacific Chorale, led by Artistic Director Robert Istad, is holding auditions for singers in all sections – soprano, alto, tenor and bass – for entry in the ensemble's 2022-23 season.
Grand Teton Music Festival Announces 2022 Season
by Chloe Rabinowitz - Jan 25, 2022
The Grand Teton Music Festival has announced its 61st season, led by Music Director Sir Donald Runnicles, July 3 to August 27, 2022. The 2022 Festival features an opera initiative, a new Sunday afternoon piano recital series showcasing virtuosic pianists, robust orchestral offerings, the continuation of the Gateway Series and more.
National Symphony Orchestra to Presents BEETHOVEN & AMERICAN MASTERS Festival
by Chloe Rabinowitz - Dec 13, 2021
The NSO will present Beethoven & American Masters, a three-week festival featuring concerts that belatedly celebrate the 250th anniversary of Ludwig van Beethoven's birth. Led by Music Director Gianandrea Noseda, the concerts pair symphonies by Beethoven with works by 20th-century American composers William Grant Still and George Walker.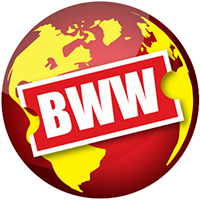 Three World Premieres Will Take Place in The Washington Chorus 2021-2022 Season
by Stephi Wild - Aug 14, 2021
TWC will present or collaborate on three world premieres in the 2021-2022 season; Adolphus Hailstork's "A Knee on the Neck, a Requiem cantata for George Floyd," written in response to the death of George Floyd, Damien Geter's "Symphony no. 1: The Justice Symphony" commemorating anthems from the Civil Rights era, and Roshanne Etezady's "Become The Sky" with texts by the 13th-Century Persian poet Rumi in a prologue for chorus, orchestral brass, and percussion.
The Metropolitan Opera's Free Summer HD Festival to Return to Lincoln Center
by Chloe Rabinowitz - Aug 12, 2021
The Met's popular Summer HD Festival returns on Saturday, August 28, featuring a lineup of ten free encore presentations from the company's popular Live in HD series, as well as a special pre-festival screening of Susan Froemke's acclaimed documentary The Opera House.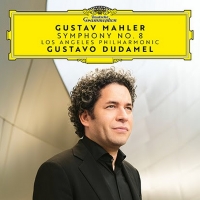 Los Angeles Philharmonic Releases 'Gustav Mahler â€" Symphony No. 8'
by Chloe Rabinowitz - Jun 9, 2021
Gustav Mahler's mighty Eighth Symphony spans a universe of emotions, channelled through everything from passages of intimate reflection to overwhelming outbursts of choral and orchestral sound.