Latest News on Stuart Duncan
Stage Credits
Productions
[Broadway, 1976]
Producer
[Off-Broadway, 1974]
Producer
[Broadway, 1972]
Producer
[Broadway, 1972]
Producer
[West End, 1972]
Producer
[Off-Broadway, 1971]
Producer
[Off-Broadway, 1971]
Producer
Stuart Duncan News
Jack Schneider Announces Debut Album With First Track 'Josephine'
by Michael Major - Sep 21, 2022
Recorded live to tape in Nashville with some of the city's biggest names—the aforementioned Gill, David Rawlings, Stuart Duncan, and Dennis Crouch—Schneider's inaugural record is a testament to tradition, timelessness, and the modern relevance of old ways. As a whole, the record is a testament to the necessity of looking at the past.
Appalachian Road Show Covers Bob Dylan, Led Zeppelin, Honoring the Resilience of Appalachia on 'Jubilation'
by Michael Major - Aug 9, 2022
'Jubilation' features 13-tracks of instrumental runs, songs inspired by the Civil War and America's barn dance eras, and music influenced by greats from Tony Rice, Flatt and Scruggs, and 8-string fiddle pioneer Benny Martin to Bob Dylan and Led Zeppelin. The album's first single "Blue Ridge Mountain Baby" is out now. Plus, check out tour dates!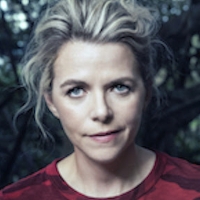 Aoife O'Donovan Shares Olga Bell Remix of 'B61'
by Michael Major - Jul 26, 2022
Produced by fellow GRAMMY-winner Joe Henry (Bonnie Raitt, Rhiannon Giddens), Age Of Apathy was recorded through a unique residency with Full Sail University in Winter Park, FL. Working both on-site at their studio with GRAMMY-nominated engineer Darren Schneider while collaborating entirely remotely with Henry.
Telluride Bluegrass Festival Announces New Additions to Lineup
by Marissa Tomeo - Apr 1, 2022
Telluride Bluegrass, a bucket list festival for artists and music fans alike, is pleased to announce the final two artist additions to its already stacked 49th annual festival lineup which takes place June 16-19 in Telluride, Colorado: Elephant Revival will perform on Saturday and Sihasin featuring Jones Benally will perform on Friday.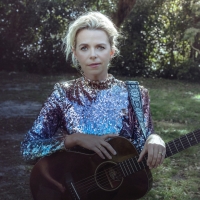 Aoife O'Donovan Will Play Scottsdale Center For The Performing Arts in April
by Stephi Wild - Mar 24, 2022
Grammy winner Aoife O'Donovan will perform April 15 at Scottsdale Center for the Performing Arts with supporting act Taylor Ashton. O'Donovan has released three critically-acclaimed and boundary-blurring solo albums, including 'In the Magic Hour.'
Patchogue Theatre to Present 15-Time Grammy-Winning Banjo Virtuoso Béla Fleck
by A.A. Cristi - Mar 17, 2022
15-Time Grammy-winning banjo virtuoso Béla Fleck comes to the not-for-profit Patchogue Theatre for the Performing Arts showcasing a multi-generational gamut of the best of bluegrass players on Sunday, April 10 at 7pm.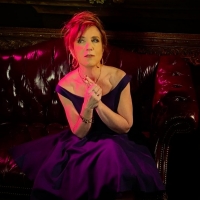 Janie Barnett Re-imagines Cole Porter At City Winery's Loft
by Stephi Wild - Feb 18, 2022
THE LOFT AT CITY WINERY presents Janie Barnett as she re-imagines Cole Porter on March 27, 2022. At this brunch show, Barnett throws Cole Porter's sultry, steamy songs of love and lust into her Urban Americana soup.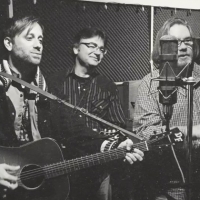 David Ferguson Releases 'White Dove' Featuring Dan Auerbach & Ronnie McCoury
by Michael Major - Jan 19, 2022
Ferguson is a Grammy Award-winning recording engineer, studio owner, video game soundtrack composer, and collaborator with the likes of Johnny Cash, John Prine, and Sturgill Simpson. The track was previously only available to those who purchased the record on vinyl from Fat Possum. Listen to the new single now!
Janie Barnett to Re-Imagine Cole Porter at City Winery's Loft
by Chloe Rabinowitz - Dec 28, 2021
THE LOFT AT CITY WINERY will present Janie Barnett as she reimagines Cole Porter on January 23rd, 2022. At this brunch show, Barnett takes Cole Porter's sultry steamy songs of love and lust and throws them in her Urban Americana soup.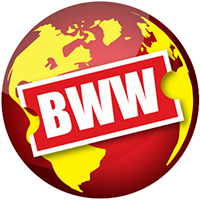 Marky Ramone, Ruben Studdard, Al Jardine, Colin Hay, Peabo Bryson and More Announced For 2022 at Patchogue Theatre For The Performing Arts
by Stephi Wild - Nov 26, 2021
Patchogue Theatre for the Performing Arts (PTPA) announced more new shows for 2022. Tickets are on sale now and can be purchased online anytime at PatchogueTheatre.org or at the Box Office, (631) 207-1313, 71 East Main Street in Patchogue. Advanced ticket purchase is strongly recommended.
Stuart Duncan Videos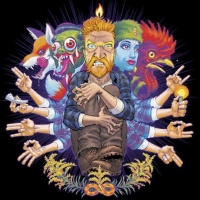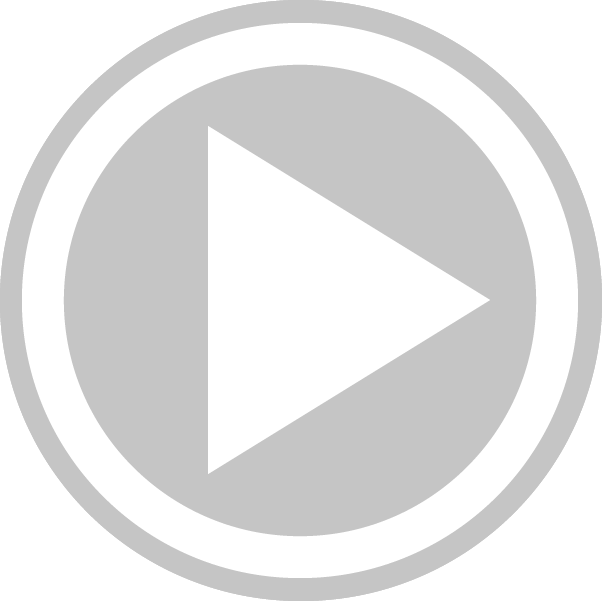 Tyler Childers to Perform 'New Year's Eve Run' at Appalachian Wireless Arena
by Abigail Charpentier - Sep 17, 2019
Acclaimed singer, songwriter and musician Tyler Childers will perform two special shows at Pikeville, KY's Appalachian Wireless Arena on Saturday, December 28 and Tuesday, December 31. Tickets for the "New Year's Eve Run 2019" are available for pre-sale starting tomorrow, September 18 at 10:00am ET with public on-sale following this Friday, September 20 at 10:00am ET.