Latest News on Stephanie Smith
Stephanie Smith News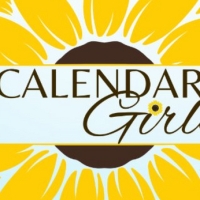 CALENDAR GIRLS Opens At The Lake Worth Playhouse For A Special Limited Engagement
by A.A. Cristi - Nov 30, 2022
Lake Worth Playhouse (Executive Director, Stephanie Smith; Artistic Director, Daniel Eilola) announces the opening of Calendar Girls as a special Limited Engagement.
Youngstown State University Theatre Opens 58th Season
by Stephi Wild - Sep 18, 2021
The 58th season of University Theatre opens this week with a production of the romantic comedy, Almost, Maine, and continues with classics like Little Shop of Horrors and The Music Man, as well as Winter and Spring cabarets, and much more.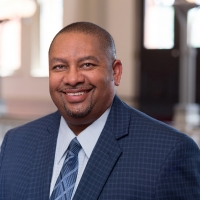 Cincinnati Symphony Orchestra Announces Harold Brown as First Chief Diversity & Inclusion Officer
by Chloe Rabinowitz - Mar 12, 2021
The Cincinnati Symphony Orchestra has announced the appointment of Harold Brown as its first Chief Diversity and Inclusion Officer, a new executive leadership position created to catalyze, guide and implement the organization's ongoing DE&I initiatives and practices across the organization and in the community.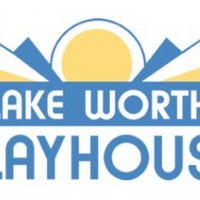 Positions Available For Upcoming 2020/21 Season At The Lake Worth Playhouse
by Stephi Wild - May 21, 2020
The Lake Worth Playhouse is seeking creative and passionate Scenic Designers, Lighting Designers, Directors, Choreographers and Music Directors for its 2020/21 Mainstage Season.
SXSW 2019 Unveils Keynotes, Adds Elizabeth Banks, Aidy Bryant As Featured Speakers, and More
by Kaitlin Milligan - Feb 12, 2019
With SXSW 2019 just around the corner, we are excited to reveal five Keynotes as well as more Featured Speakers across 25 Tracks of curated Conference programming.
Photo Flash: Steppenwolf Honors Actor and Playwright Danai Gurira At Annual Women in the Arts Luncheon
by A.A. Cristi - Dec 13, 2018
 Steppenwolf Theatre Company gathered with 300 leaders from Chicago's business and civic communities for the 10thAnniversary Steppenwolf Women in the Arts fundraising luncheon to honor OBIE, Helen Hayes and NAACP Award-winning actor and playwright Danai Gurira on December 10, 2018 at the Radisson Blu Aqua Hotel, 221 N Columbus Dr. Ms. Gurira was also recently appointed a United Nations Goodwill Ambassador, focusing on gender equality and women's rights. Author of the hit play, Familiar, which is currently running through January 13, 2019 in Steppenwolf's Downstairs Theatre, Ms. Gurira was joined by Steppenwolf Artistic Director Anna D. Shapiro and Steppenwolf Education Manager Jared Bellot for a warm and candid conversation about her impressive acting career on-screen and on-stage, her award-winning plays and her impact as an activist and philanthropist.

REDCAT Announces Fall 2018 Calendar Of Premieres
by A.A. Cristi - Aug 2, 2018
REDCAT, CalArts' downtown center for contemporary arts, announces adventurous international and LA performances featured in the ambitious new Fall 2018 season at REDCAT, including stunning stagecraft and object theater from Rotterdam, the world premiere of a new dance and video work by LA company David Rousseve/Reality, a slyly funny and poignant collaboration by German/British collective Gob Squad with six LA performers, a hilarious political musical-theater project by art collective My Barbarian, and the return of Christiane Jatahy with a Brazilian take on Chekhov's Three Sisters, which uses genius film techniques.
Varsity's PARALLEL PERSON Album Streaming via Hype Machine, Out Friday 4/27
by Macon Prickett - Apr 23, 2018
Today, Chicago's garage-pop tour de force Varsity's triumphant sophomore album Parallel Person is now available to stream via Hype Machine ahead of its release this Friday, April 27.
Varsity Kick Off National Spring Tour This Friday + New Album PARALLEL PERSON Out April 27
by Macon Prickett - Apr 17, 2018
Chicago's garage-pop tour de force Varsity will release their sophomore LP, Parallel Person, April 27 on Babe City Records. Parallel Person is an instantly catchy, cathartic and infectious indie-pop record featuring the distinct vocals of singer/keyboardist Stephanie Smith met with infectious guitar melodies and exciting rhythm. The new collection brings their music to new depths that express themes of the uphill battle of isolation, popularity and relatable artistic frustration that frequently occurs in their Chicago lives.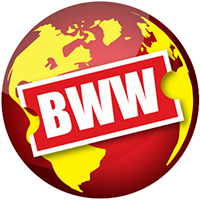 MAMMA MIA! Extends at Riverside Theatre
by A.A. Cristi - Mar 22, 2018
Riverside Theatre's production of Mamma Mia! adds two additional performances! Mamma Mia! runs April 10-29, 2018 on the Stark Stage and is sponsored by Dave Horner with additional support from Riverside Theatre's Patron Producers' Group. Mamma Mia! is a co-production with the Walnut Street Theatre in Philadelphia.