Latest News on Sirine Saba
Sirine Saba News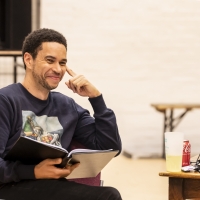 Photos: Inside Rehearsal For PHAEDRA at the National Theatre
by Stephi Wild - Jan 17, 2023
Rehearsal images for Phaedra are released today, as writer-director Simon Stone (Yerma, Young Vic) makes his National Theatre debut reimagining Seneca's famous tragedy in this striking new play.
BWW Review: BRITANNICUS, Lyric Hammersmith
by Alexander Cohen - Jun 2, 2022
Blood and guts in Ancient Rome, Atri Banerjee's production of Jean Racine's historical tragedy is no Roman Holiday.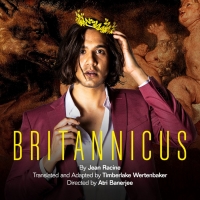 Full Cast Announced For BRITANNICUS, Coming to The Lyric Hammersmith In May
by Stephi Wild - Apr 22, 2022
Full casting is announced today for Jean Racine's Roman tragedy Britannicus, translated and adapted by Timberlake Wertenbaker and directed by award-winning director Atri Banerjee, in a thrilling, new production exploring monarchy, succession, dictatorship and depravity, set in modern day Rome.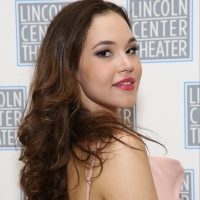 Solea Pfeiffer, Elizabeth Marvel, Ato Blankson-Wood & More Added to Audible's Minetta Lane Theatre Line-Up
by Stephi Wild - Sep 16, 2021
A new slate of fall programming has been announced for Audible Theater, including three more shows staged live at the Minetta Lane Theatre and four Audible Originals. Highlights include: And So We Walked, An Evening with Solea Pfeiffer, and Approval Junkie.
BWW Review: ROMEO & JULIET, Globe Theatre
by Aliya Al-Hassan - Jul 10, 2021
Shakespeare is such a constant in the theatrical cannon that there is often a desire to do something innovative with his work. Reinventing the Bard can provoke an eye-roll or two and Director Ola Ince's new version of Romeo & Juliet at the Globe will certainly divide audiences. Ince choses to show the play from the aspect of mental health issues; the couple choose to die because they are mentally afflicted, rather than because they are in love.
Shakespeare's Globe to Make Their Production of THE WINTER'S TALE Available for Streaming Today
by Chloe Rabinowitz - May 18, 2020
London's Shakespeare's Globe will be presenting their 2018 production of The Winter's Tale on YouTube beginning today at Monday 2pm EDT / 7pm BST. The production stars Will Keen, Priyanga Burford, Sirine Saba and Becci Gemmell, and was directed by Blanche McIntyre.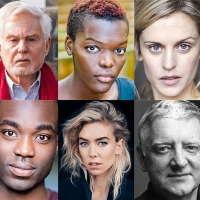 Hampstead Theatre's Associate Company, The Mono Box, Launches 'The Monologue Library'
by Stephi Wild - May 1, 2020
Hampstead Theatre's Associate Company, The Mono Box, has announced the launch of The Monologue Library, audio recordings of renowned artists performing their favourite theatrical speeches.
Casting Announced For For TWO PALESTINIANS GO DOGGING
by Stephi Wild - Mar 6, 2020
Sofia Asir, Amir El-Masry, Joe Haddad, Philipp Mogilnitskiy, Sirine Saba, Avigail Tlalim and Miltos Yerolemou have been cast in the world premiere of two Palestinians go dogging written by Sami Ibrahim and directed by Omar Elerian. It is a co-production with Theatre Uncut. With set design by Rajha Shakiry, lighting design by Jackie Shemesh, sound design by Elena Peña, video design by Ash J Woodward and assistant direction from Philip Morris.
BWW Review: THE HAYSTACK, Hampstead Theatre
by Anthony Walker-Cook - Feb 7, 2020
Terrorism. Online security. Passwords. Encryption. Cookies. These are all familiar terms in the modern world. Odds are, as audiences take their seats in the Hampstead Theatre to watch Al Blyth's new play The Haystack, they'll finish a text or quickly dash out an e-mail before turning off their phones. The walls have ears, they used to say a?' but now, the threat seems much closer, with the objects we rely on daily becoming tools to invade our privacy. But is this a necessary evil?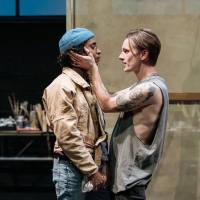 BWW Review: BOTTICELLI IN THE FIRE, Hampstead Theatre
by Cindy Marcolina - Oct 25, 2019
The Renaissance is in full swing with Lorenzo de' Medici's (Adetomiwa Edun) modern policies and Sandro Botticelli (Dickie Beau) is at the peak of his success. Parties are held in his honour and Florence is thriving as the home of some of the most sought-after painters of their age.
Sirine Saba Frequently Asked Questions
What is Sirine Saba next theatre project?
Sirine Saba's next show will be two Palestinians go dogging which opens on 5/11/2022 on West End.
How many Broadway shows has Sirine Saba been in?
Sirine Saba has not appeared on Broadway.
How many West End shows has Sirine Saba been in?
Sirine Saba has appeared on London's West End in 2 shows.
What was Sirine Saba's first West End show?
Sirine Saba's first West End show was Fireworks which opened in