Latest News on Ruth Crawford
Stage Credits
  [Broadway]
1912
Chorus
Ruth Crawford News
EXTENSITY to Launch EXT Pop Up Concerts Featuring Emerging Composers
by Chloe Rabinowitz - Aug 4, 2022
EXTENSITY is launching EXT Pop Ups-an ongoing series of short-form concerts spotlighting today's most promising emerging composers in non-traditional venues and unexpected locations-with two adventurous California recitals in partnership with Wildflower Composers.
CAIC's Reveals Details Of The 2022 Collaborative Works Festival
by Grace Cutler - Jul 12, 2022
CAIC's 2022 Collaborative Works Festival, The Song of Chicago, will explore Chicago's rich musical history through song. CHICAGO: Collaborative Arts Institute of Chicago's 11th annual Collaborative Works Festival will explore Chicago's rich musical history through song.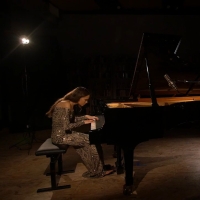 Pianist Chelsea Randall to Present AMERICAN MAVERICKS Celebrating Modern Black American Composers
by Chloe Rabinowitz - Jun 9, 2022
Pianist Chelsea Randall will present the New York launch and live recording session of American Mavericks, a performance, commissioning and research project dedicated to new and rarely heard piano repertoire by 20th and 21st century Black American Composers, on Saturday, July 16 at Scholes Street Studio in Brooklyn at 7:30pm.
The Seattle Symphony Announces 2022/2023 Season
by Chloe Rabinowitz - Mar 24, 2022
Today the Seattle Symphony announced its 2022/2023 season, which features a wide range of repertoire across its full series offerings and an exciting lineup of acclaimed guest artists and conductors joining the orchestra from around the world.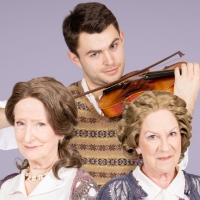 LADIES IN LAVENDER Announced At Meadow Brook Theatre
by A.A. Cristi - Feb 25, 2022
The Widdington sisters have lived a quiet life for years in Cornwall, England. Then one day in 1937, a handsome, young man washes up on the shore below their home. He's a talented violinist that was headed from Poland to America.
Jupiter String Quartet Performs AMERICAN PRISM Presented By Adelphi University
by A.A. Cristi - Feb 3, 2022
On Friday, February 11, 2022 at 7:30pm, the Jupiter String Quartet, quartet-in-residence at the University of Illinois, is presented at Adelphi University's Performing Arts Center (1 South Avenue).
FINDING A VOICE is Back in Front of Live Audiences This March
by Stephi Wild - Feb 2, 2022
Finding a Voice is busy making plans for the fifth edition of the festival, back in front of live audiences, from March 3rd to 8th. The festival will again focus on the music of women composers through the ages, building and expanding on the first four highly successful editions, including the 2021 series of online concerts.
Pianist Sarah Cahill's THE FUTURE IS FEMALE, IN NATURE First Of Three Volumes Out March 4
by A.A. Cristi - Feb 1, 2022
Pianist Sarah Cahill, described as "a sterling pianist and an intrepid illuminator of the classical avant-garde" by The New York Times, announces The Future is Female, Vol. 1, In Nature, her newest recording to be released March 4, 2022 on First Hand Records.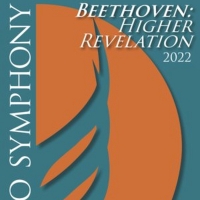 Vallejo Symphony Orchestra Announces 2022 Season Lineup
by Stephi Wild - Jan 24, 2022
Vallejo Symphony Orchestra has announced its 2022 season, Beethoven: Higher Revelation.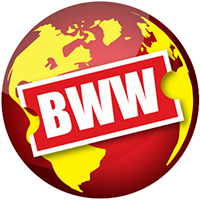 CAIC Announces 2021 Collaborative Works Festival
by A.A. Cristi - Sep 13, 2021
Collaborative Arts Institute of Chicago begins its eleventh anniversary season with its annual Collaborative Works Festival, held in venues around Chicago from October 6–9, 2021. The 2021 Collaborative Works Festival: Strangers in a Strange Land explores themes of immigration and migration in song, featuring the works of a wide range of composers, many of whom immigrated or migrated during the course of their own lifetimes.
Ruth Crawford Frequently Asked Questions
How many Broadway shows has Ruth Crawford been in?
Ruth Crawford has appeared on Broadway in 1 shows.
How many West End shows has Ruth Crawford been in?
Ruth Crawford has not appeared in the West End