Latest News on Ronnie Keller
Ronnie Keller News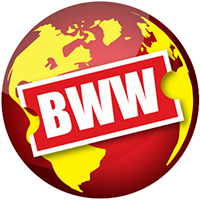 SISTER ACT Announced At The Media Theatre
by A.A. Cristi - Mar 30, 2022
The smash hit musical 'Sister Act', featuring Dené Hill and Jennie Eisenhower, is on The Media Theatre stage April 20 - June 5.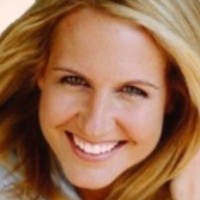 MAMMA MIA! Announced At The Media Theatre
by A.A. Cristi - Nov 8, 2021
Based on the hit songs by ABBA, Mamma Mia is a story of a young woman's search for her birth father. This sunny and funny tale unfolds on a Greek island paradise. On the eve of her wedding, a daughter's quest to discover the identity of her father brings three men from her mother's past back to the island they last visited 20 years ago.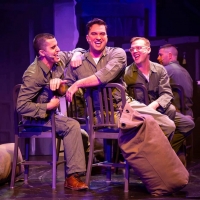 BWW Review: DOGFIGHT at the Eagle Theatre is 'Some Kinda Time'
by Amber Kusching - Nov 20, 2019
Dogfight, currently playing at The Eagle Theatre in Hammonton, NJ is a contemporary musical with book by Peter Duncan, and music and lyrics by Benj Pasek and Justin Paul. Dogfight is based on Nancy Savoca's 1991 film starring River Phoenix and Lili Taylor.
Walnut Street Theatre Invites Families To Journey Under The Sea At THE LITTLE MERMAID
by A.A. Cristi - Sep 9, 2019
Kids of all ages can explore the underwater kingdom of Atlantis during the WST for Kids' production of Disney's THE LITTLE MERMAID, JR. Based on and adapted from the Academy Award-winning 1989 Disney movie and Broadway production, this hour-long musical will appear on the Walnut Mainstage beginning September 21 and now extended through October 6, 2019.

BWW Review: SATURDAY NIGHT FEVER at Media Theatre
by Greer Firestone - May 28, 2019
From a short 1976 New York Magazine article by Brit ex pat Nik Cohn (which he later admitted was fictional) was spawned a block buster film that made John Travolta a household name.
Photo Flash: Media Theatre Presents SATURDAY NIGHT FEVER
by A.A. Cristi - Apr 25, 2019
The Media Theatre has 'Saturday Night Fever: The Musical' live on stage now through June 9. The show is based on the classic 1977 film that catapulted John Travolta into super-stardom and kept disco alive with huge (and still relevant) hits from The Bee Gees.

BWW Review: Dinner and a Show- Media Theatre's NEWSIES and Fellini's Café
by Pati Buehler - Apr 23, 2018
Media Theatre springs into the summer season with a surefire hit for all.

Extra! Extra! The Media Theatre Presents NEWSIES This Spring
by A.A. Cristi - Mar 27, 2018
Disney's 'Newsies' has a Delaware County premiere on The Media Theatre stage April 18 through June 10. The Media Theatre (Jesse Cline, Artistic Director) is a professional music theatre located at 104 East State Street in Media, with free parking after 5pm every weekday and on weekends, and in close proximity to award winning restaurants. 
Review Roundup: NEXT TO NORMAL at The Media Theatre
by Leah Windahl - Feb 10, 2018
The Media Theatre presents Brian Yorkey and Tom Kitt's Pultizer Prize winning musical, NEXT TO NORMAL. This deeply moving rock-musical follows a typical suburban family, haunted by past trauma that manifests itself in matriarch Diana's bipolar disorder. NEXT TO NORMAL opened on January 31st and runs through February 25th.
BWW Review: Media's 'NEXT TO NORMAL' is Next to Perfect!
by Pati Buehler - Feb 7, 2018
Director/Choreographer Geoffrey Goldberg returns to the Media after his wonderful work on Media's Billy Elliot to take the helm of this award winning emotionally charged production. Surrounded by an outstanding principle cast led by Philly area favorites Krissy Fraelich and Ben Dibble (Diana & Dan), this brave production unfolds. Far from a 'feel good' show and more of a 'feel everything' experience, Next is To Normal the musical is the portrait of a manic-depressive mother, the people she loves and the pain that cripples her and prevents a typical suburban family from living a 'normal' life.