Latest News on Roger Michell
Stage Credits
Productions
[West End, 2018]
Director
[West End, 2018]
Director
[Broadway, 1990]
Director
Roger Michell Movies
Notting Hill
[1999]
director
Hyde Park on Hudson
[2012]
producer
My Cousin Rachel
[2017]
writer
The Duke
[2020]
director
Roger Michell News
Almeida Theatre Announces Upcoming New Season
by Stephi Wild - Aug 23, 2022
The Almeida Theatre has announced a new season of shows from autumn 2022 to spring 2023, including a world premiere of a new musical from Elton john, Jake Shears and James Graham.
MY POLICEMAN Cast to Receive 2022 TIFF Tribute Award for Performance
by Michael Major - Aug 8, 2022
The ensemble cast of My Policeman — Harry Styles, Emma Corrin, Gina McKee, Linus Roache, David Dawson, and Rupert Everett — will be honoured with the TIFF Tribute Award for Performance. As previously scheduled, My Policeman by director Michael Grandage will have its World Premiere at this year's Festival.
Showtime to Premiere ELIZABETH: A PORTRAIT IN PART(S)
by Michael Major - May 23, 2022
SHOWTIME has announced the documentary feature ELIZABETH: A PORTRAIT IN PART(S), directed by Roger Michell (Notting Hill, Venus, The Duke), a portrait of the great monarch's life, honoring her playful and joyous spirit while also diving into many of the social, political and personal issues that she dealt with in her long and illustrious reign.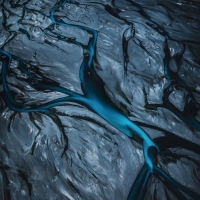 Peter Gregson Releases New Album PATINA
by Chloe Rabinowitz - Sep 10, 2021
Acclaimed London-based producer, composer, and cellist Peter Gregson today releaseD his fifth studio album Patina on Deutsche Grammophon. Patina is the first of Gregson's albums specifically created to be listened to in Dolby Atmos and was mixed at the legendary Abbey Road Studios.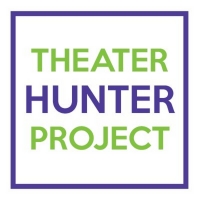 World Premiere of Richard Nelson's Final Rhinebeck Play, WHAT HAPPENED?: THE MICHAELS ABROAD, Will be Presented by Hunter Theater Project
by Chloe Rabinowitz - Jul 15, 2021
Hunter Theater Project will present an Independent Theater Production of WHAT HAPPENED?: THE MICHAELS ABROAD, a world premiere play and the final in the Rhinebeck Panorama, written and directed by Tony Award winner Richard Nelson.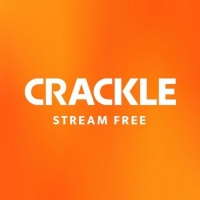 AFTER THE MURDER OF ALBERT LIMA Acquired by Screen Media as a Crackle Original
by Sarah Jae Leiber - Dec 16, 2020
Screen Media, a Chicken Soup for the Soul Entertainment (Nasdaq: CSSE) company, announced today the acquisition of all US AVOD rights to the true-crime documentary thriller AFTER THE MURDER OF ALBERT LIMA, from director and producer Aengus James (American Harmony, Scandalous.) The film will be released as a Crackle Original in the first quarter of 2021.
VIDEO: Susan Sarandon Leads Tear-Jerking Family Drama in New BLACKBIRD Trailer
by Kelle Long - Aug 18, 2020
This one is going to require some tissues. Millenium Films has released the official trailer for BLACKBIRD starring Susan Sarandon (ROCKY HORROR PICTURE SHOW) and Sam Neill (JURASSIC PARK). What begins as an awkward and humorous black comedy gives way to real emotion.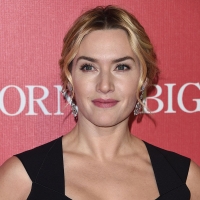 Kate Winslet to Receive Festival Tribute Award From Toronto International Film Festival
by Kaitlin Milligan - Jul 16, 2020
 Joana Vicente and Cameron Bailey, Co-Heads of TIFF, today unveiled Academy Award–winning actress Kate Winslet as the recipient of this year's TIFF Tribute Actor Award,
Red Bull Theater Continues RemarkaBull Podversations with Elizabeth Marvel
by Chloe Rabinowitz - Apr 23, 2020
Red Bull Theater today announced the next event of its special benefit programming to provide an opportunity for its community of artists and theater lovers to gather in the virtual space during this unprecedented time of COVID-19: a RemarkaBull Podversation with Elizabeth Marvel.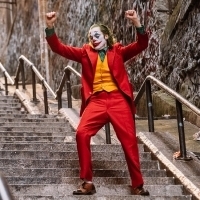 JOKER, FORD V FERRARI, HUSTLERS Among Premieres at 2019 Toronto International Film Festival
by Kaitlin Milligan - Jul 23, 2019
TIFF Co-Heads Cameron Bailey and Joana Vicente today announced the first round of titles selected for the Gala and Special Presentations programmes at the 44th Toronto International Film Festival. This first batch of films from the 2019 Official Selection features 18 Galas and 38 Special Presentations.
Roger Michell Videos
Video Feature: Inside the Bill Murray-Led HYDE PARK ON THE HUDSON
by Robert Diamond - Dec 13, 2012
Check out a new behind the scenes feature for Hyde Park on the Hudson as Academy Award nominees Bill Murray and Laura Linney star in a historical tale that uniquely explores the all-too-human side of one of history's iconic leaders. Blending literate wit and drama, Hyde Park on Hudson is directed by Roger Michell from a screenplay by Richard Nelson.