Latest News on Robert Anderson
Stage Credits
  [Broadway]
Original Broadway Production, 1949
Townsperson
Robert Anderson News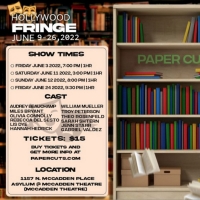 Irreverent Comedy Revue PAPER CUTS To Premiere At Hollywood Fringe
by Chloe Rabinowitz - May 20, 2022
PAPER CUTS is an hour-long live theatrical revue from Troy Matthew Peterson Productions featuring original sketches and songs presented through the 2022 Hollywood Fringe Festival.
Lawrence Leritz, Bill McCauley & More to Join RICHARD SKIPPER CELEBRATES
by Chloe Rabinowitz - Nov 6, 2021
Broadway's Lawrence Leritz, Bill McCauley and Stephen Currens will join friends, family and colleagues to salute the life and career of the great ICM literary agent Mitch Douglas on Richard Skipper Celebrates (YouTube) this Saturday evening, November 6th, 2021 at 6PM est.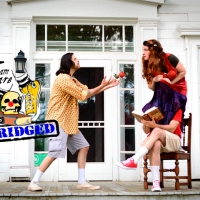 Sundog Theatre to Present Live Performances of THE COMPLETE WORKS OF WILLIAM SHAKESPEARE (ABRIDGED)
by Chloe Rabinowitz - Jun 2, 2021
Live theatre is coming back to Staten Island. After a year of remote virtual performances, Sundog will offer outdoor performances of the comedy "The Complete Works of William Shakespeare (abridged)" beginning June 19.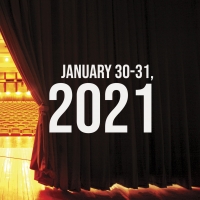 Virtual Theatre This Weekend: January 30-31- with Barrett Foa, Lesli Margherita and More!
by Nicole Rosky - Jan 30, 2021
Broadway might be dark, but that doesn't mean that theatre isn't happening everywhere! Below, check out where you can get your daily fix of Broadway this weekend, January 30-31, 2020.
Former ICM Literary Agent Mitch Douglas Dies at 78
by Stephi Wild - Nov 20, 2020
Calvin Mitchell (Mitch) Douglas passed from metastatic brain cancer on November 5th, 2020 at Calvary Hospital, Bronx, NY. He was 78 years old.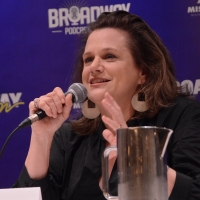 Food For Thought Productions Presents Cady Huffman & Nathan Darrow in MRS. SORKEN and I CAN'T IMAGINE TOMORROW
by Chloe Rabinowitz - Aug 5, 2020
Following its initial successful production in this era of isolation and social distancing - Marilyn Sokol & Bob Dishy in plays by Robert Anderson and Arthur Miller on July 13th - Food For Thought Productions will continue presenting monthly programs of staged readings at its new home of Theatre 80 St. Marks.
Food For Thought Productions Brings Live Theater Back to NYC
by Chloe Rabinowitz - Jun 22, 2020
Food For Thought Productions, the award-winning theatre company, which began life in September 2000, may be the answer to the questiona?"How do you provide live theatre during a time when we are told to isolate and keep a distance?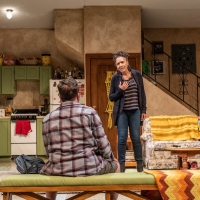 BWW Review: THE LIFESPAN OF A FACT at Repertory Theatre Of St. Louis
by Steve Callahan - Oct 22, 2019
The St. Louis Rep has opened a smart, fast-paced, rather serious comedy about the meaning of Truth. It's called 'The Lifespan of a Fact'.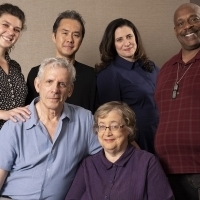 I NEVER SANG FOR MY FATHER Comes to The Chain Theatre
by Stephi Wild - Jul 22, 2019
A limited run of Robert Anderson's 1968 play I NEVER SANG FOR MY FATHER, directed by Richard Hoehler will play at The Chain Theatre at 312 West 36th Street, 4th floor between 8th and 9th Avenues. Performances will be Thursday through Saturday at 8:00 PM, and Sundays at 3:00 PM, September 5 through 22, 2019. Tickets ($25 General Admission, $15 Students/Seniors) are available for advanced purchase at www.chaintheatre.org. The performance will run approximately 2 hours and 30 minutes with one 15-minute intermission.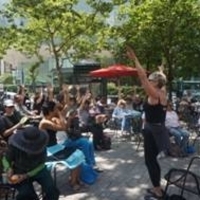 LSBID Announces Summer Concert Series, From Rock To Opera
by Julie Musbach - Jun 18, 2019
Summer afternoon concerts are coming back to Lincoln Square! The Lincoln Square Business Improvement District (BID) is excited to announce its continued partnership with the MTA Arts & Design's Music Under New York (MTA MUSIC), which will bring free lunchtime entertainment to the Lincoln Square area- a neighborhood filled with a rich cultural and musical scene. The wildly popular annual Lunchtime Concert Series, now in its 12th year, will take place every Wednesday, rain or shine, beginning July 3 through August 28, from noon until 2:00 p.m. in Richard Tucker Park at Broadway and 66th Street. No matter one's musical preference-Jazz, Rock or Opera-locals and visitors of all ages can hear it free all summer long.
Robert Anderson Frequently Asked Questions
How many Broadway shows has Robert Anderson been in?
Robert Anderson has appeared on Broadway in 1 shows.
How many West End shows has Robert Anderson been in?
Robert Anderson has not appeared in the West End