Latest News on Rajiv Pattani
Rajiv Pattani News
LET'S BUILD! New Interactive Show for 2 - 5 Year Olds Comes to The Polka Theatre
by Stephi Wild - Mar 1, 2023
Polka Theatre's Spring 2023 season continues with LET'S BUILD!, the premiere of a new interactive show for 2 – 5-year-olds, in the Adventure Theatre: the versatile studio space in the recently revamped Polka building in Wimbledon.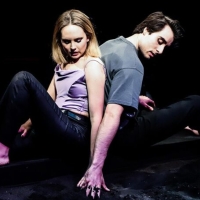 Review: SMOKE, Southwark Playhouse
by Cindy Marcolina - Feb 11, 2023
A frustratingly capricious script shaped into a disturbingly sexy, impressive production.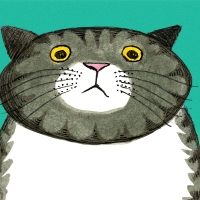 Cast Announced For UK Tour of MOG THE FORGETFUL CAT
by Stephi Wild - Feb 1, 2023
The Wardrobe Ensemble, The Old Vic and Royal & Derngate, Northampton have announced full casting for MOG THE FORGETFUL CAT, which will play Bristol, Leicester, Cambridge, Salford, Birmingham, Worthing, Coventry, Exeter, Newbury and at The Old Vic, London from 14 February until 29 July 2023 as part of a UK tour, with further venues still to be announced.
Photos: Go Inside Rehearsals for SMOKE at Southwark Playhouse
by Chloe Rabinowitz - Jan 20, 2023
Get a first look inside rehearsals for Kim Davies' Smoke, coming to Southwark Playhouse in February! Previews begin February 1st, and the production opens on February 3rd for a run through February 25th.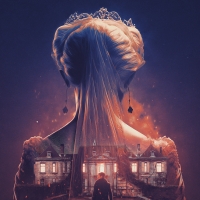 Charles Dickens' GREAT EXPECTATIONS Joins Mercury Theatre's Spring/Summer Season
by Stephi Wild - Jan 20, 2023
Ahead of opening the world première adaption of Manjeet Mann's Carnegie Medal-winning young adult novel Run Rebel, Mercury Theatre has announced their new production of Charles Dickens' novel, Great Expectations, as part of their Spring/Summer season.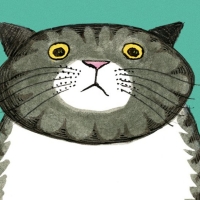 Further Tour Dates Announced For 2023 UK Tour of MOG THE FORGETFUL CAT
by Stephi Wild - Dec 8, 2022
The Wardrobe Ensemble have today announced further tour dates for their stage adaptation of Judith Kerr's beloved stories about Mog the Forgetful Cat. In addition to the previously announced venues: The Old Vic, Bristol Old Vic, Curve Leicester, Lowry Salford, Belgrade Theatre Coventry and Exeter Northcott, the first ever stage adaptation of Mog will also play Birmingham Rep Theatre and Worthing Theatres in 2023, with further tour dates still to be announced.
SMOKE Will Premiere at the Southwark Playhouse in February 2023
by Stephi Wild - Nov 10, 2022
Katy Galloway Productions has announced the London première of Smoke by Kim Davies, at Southwark Playhouse. The production opens on 3 February until 25 February with previews from 1 February.  
The Orange Tree Theatre Announces Paul Miller's Outgoing Season as Artistic Director
by Stephi Wild - Jun 23, 2022
As the Orange Tree Theatre continues to celebrate its 50th Anniversary year, Artistic Director Paul Miller and Executive Director Hanna Streeter today announce a new season of plays until March 2023, marking Miller's outgoing season as Artistic Director.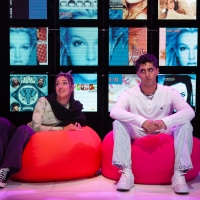 Photos: First Look at KABUL GOES POP; MUSIC TELEVISION AFGHANISTAN at Brixton House
by A.A. Cristi - May 17, 2022
Get a first look at  for Waleed Akhtar's debut play Kabul Goes Pop; Music Television Afghanistan which opens on 18th May at Brixton House, with previews from 11th May.
THE WHITE CARD By Claudia Rankine Announces UK Premiere and Tour
by Stephi Wild - Apr 12, 2022
The UK and European premiere of Claudia Rankine's The White Card will open at Northern Stage in Newcastle-upon-Tyne in May before a three-month UK tour.