Latest News on R. Hamilton Wright
R. Hamilton Wright News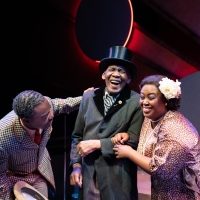 Review: HISTORY OF THEATRE: ABOUT, BY, FOR, AND NEAR at ACT Theatre
by Kelly Rogers Flynt - Feb 3, 2023
A new work by ACT Theatre and the Hansberry Project, HISTORY OF THEATRE: ABOUT, BY, FOR, and NEAR will take you on a journey through time and space to meet the people who forged the foundations for Blacks in theater. The show dispels myths about minstrelsy, delves into the hows and whys of black face, and covers key players of early theater in America. Unheard voices are released, forgotten stars are remembered, and a rich legacy is revealed.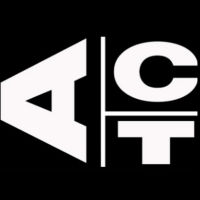 HISTORY OF THEATRE: ABOUT, BY, FOR, AND NEAR World Premiere to be Presented at ACT This Month
by Chloe Rabinowitz - Jan 13, 2023
With 2023 comes ACT's 47th World Premiere play, History of Theatre: About, By, For, and Near, a boldly theatrical, thought-provoking exploration of the lives of those who've paved the way for the American theatre we have today.
Review: MR. DICKENS AND HIS CAROL at The Seattle Rep
by Jay Irwin - Dec 1, 2022
Charles Dickens' "A Christmas Carol" is an enduring classic. We all know this. It's never been out of publication since its first publishing in 1843. It has spawned numerous movie, TV, and stage adaptations from the serious to the Muppets. Now the Seattle Rep has come along with a World Premiere of Samantha Silva's "Mr. Dickens and His Carol", based on her book of the same name. Taking a supposed look at the creation of this classic tale, this historical fiction is heavy on the fiction and light on the history, cutting a wide swath with its poetic license about the author and turning him into a pompous buffoon in a story and a production in desperate need of an editor.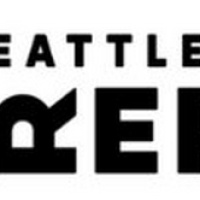 Cast Announced For MR. DICKENS AND HIS CAROL At Seattle Rep
by A.A. Cristi - Oct 18, 2022
Seattle Rep has announced the complete cast and creative team for the upcoming world-premiere holiday production, Mr. Dickens and His Carol to be directed by Braden Abraham, who recently announced that this will be his last production as the theater's Artistic Director.
BWW Review: A CHRISTMAS CAROL at ACT
by Jay Irwin - Dec 10, 2021
Dear Readers, let's set the way-back machine to 1976, when a fledgling theater, ACT, put up their inaugural production of "A Christmas Carol". Now I don't know if I was at that one, but I very clearly remember being taken to the theater at around 7 or 8 years old to see "A Christmas Carol" at ACT when they were still down in Queen Anne. I remember being awe struck by the wizardry they could create on stage. Leaning over to my mom and asking, "How did that ghost just walk through the wall?" and my mom, being a good theater Mom saying, "Shhh, I'll tell you after." And thus began my love for theater. Now, several decades and one hiatus due to the pandemic later and ACT is back with that staple of holiday fare. And it's just as magical as it ever was with a few updates to keep it up to the times.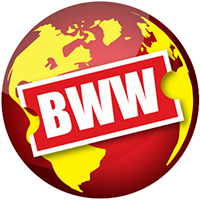 A CHRISTMAS CAROL Will Return to ACT's Stage Next Month
by Stephi Wild - Nov 23, 2021
Scrooge is about to have the most spirited night of his life! The magic of A Christmas Carol, Charles Dickens' classic story of redemption and charity, comes to life as ACT - A Contemporary Theatre presents the timeless tale on stage.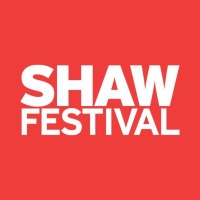 Shaw Festival Announces Casting and Creative Teams for 2021 Main Season Productions
by Chloe Rabinowitz - Jun 10, 2021
Artistic Director Tim Carroll has announced casting for the Shaw Festival's upcoming productions of Charley's Aunt, Flush, The Devil's Disciple, Sherlock Holmes and the Raven's Curse, A Short History of Niagara and Trouble in Mind.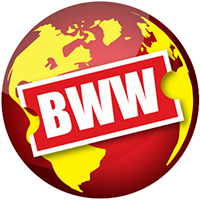 Seattle Shakespeare Returns To Live Performances For Summer 2021
by A.A. Cristi - Jun 4, 2021
After more than a year of only virtual programs due to the COVID-19 pandemic, Seattle Shakespeare will return to the parks this summer with a free Wooden O production of The Comedy of Errors.
Book-It Repertory Theatre Presents THE CANTERVILLE GHOST
by Stephi Wild - Nov 20, 2020
This winter, Book-It Repertory Theatre (Book-It) presents the all-audio theatrical adaptation of The Canterville Ghost, a classic short story by celebrated British wit Oscar Wilde. This tale of an American family transplanted to a British manor house, and steadfastly ignoring the resident ghost, satirically cleaves the intersection of American and British sensibilities. The Canterville Ghost was adapted and directed for Book-It's audio season by Brandon J. Simmons (he/him).
The Shaw Festival Announces 2021 Season
by Chloe Rabinowitz - Oct 14, 2020
The Shaw Festival plans to return to the stage in May with a reduced 2021 season. Many of the anticipated productions originally scheduled for 2020 will now appear as part of the 2021 playbill.