Latest News on Peter Dugan
Peter Dugan News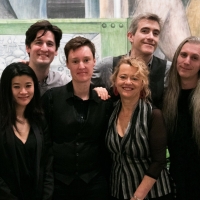 Rite Of Summer Music Festival Kicks Off This Weekend With Grand Band!
by A.A. Cristi - May 20, 2022
Pam Goldberg and Blair McMillen will present the 11th Season of the Rite of Summer Music Festival, taking place Summer 2022 on Governors Island, New York City. Rite of Summer will present four free outdoor concerts from May through September.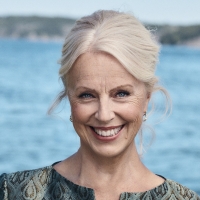 The RCM Announces Spring/Summer Concerts Lineup
by A.A. Cristi - Apr 19, 2022
The RCM has announced its lineup of concerts from May through August, including Live Life Now, Live Music Again @ Koerner Hall, two formidable cellists with two formidable pianists in one weekend Sheku Kanneh Mason with Isata Kanneh Mason Gautier Capuçon with Jean-Yves Thibaudet/ Other classical concerts include Joshua Bell with Peter Dugan Anne Sofie von Otter with Christoph Berner
The 2022 Overture Awards High School Arts Competition Announces Winners
by Chloe Rabinowitz - Mar 21, 2022
The Cincinnati Arts Association has announced the winners of its Overture Awards Competition, held on Saturday, March 12, 2022 at the Aronoff Center's Jarson-Kaplan Theater, and the winner of its Arts Educator Award for Excellence in Arts Instruction.
PianoSonoma Launches PianoRosé, a Three-Day Immersive Musical Experience
by Stephi Wild - Mar 4, 2022
pianoSonoma, under the leadership of Co-Founders and Artistic Directors Jessica Chow Shinn & Michael Shinn, enthusiastically announces the launch of pianoSonoma Rosé, a 3-day program held at Sonoma State University in Rohnert Park, California from July 14-16, 2022.
March Performances Announced At Merkin Hall
by A.A. Cristi - Feb 15, 2022
March at Kaufman Music Center spotlights an exciting array of emerging artists. Two performers beyond category – vocalist/composer/performance artist Holland Andrews and composer/multi-instrumentalist/interdisciplinary artist Darian Donovan Thomas – collaborate for the first time thanks to Ecstatic Music (Thursday, March 31).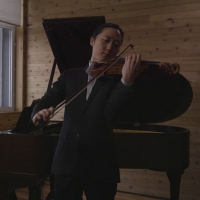 Out Today: Violinist Sean Lee & Pianist Peter Dugan Release New EP, Paganini X Schumann: 9 Caprices
by A.A. Cristi - Jan 28, 2022
A top prizewinner at the "Premio Paganini" International Violin Competition, violinist Sean Lee embraces the legacy of his late mentor, violinist Ruggiero Ricci, as one of few violinists who dare to perform the complete 24 Caprices of Niccolò Paganini in recital.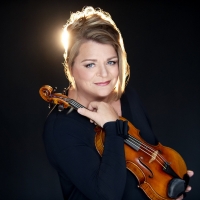 February Concerts Announced At The Royal Conservatory Of Music
by A.A. Cristi - Jan 25, 2022
The 21C Music Festival continues with the return of Canadian violinist Angèle Dubeau & La Pietà, the superb all-female string ensemble featuring some of Canada's best musicians, on February 25 with a program titled Elle – 25th Anniversary Concert.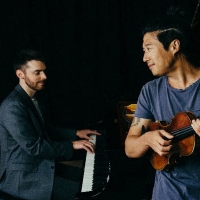 Kaufman Music Center Announces BRIDGES Series
by A.A. Cristi - Jan 20, 2022
In the exceptionally busy month of February, Kaufman Music Center spotlights two of this year's Artists-in-Residence on its new Bridges series, which features artists who reach across conventional barriers.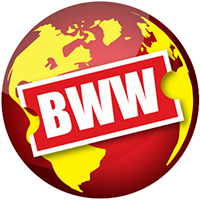 San Diego Opera's COSI FAN TUTTE Announces Cast Change
by Stephi Wild - Jan 13, 2022
Mr. Kim was excited to make his North American debut at San Diego Opera and was impressed with the Company's safety protocols enacted to ensure the safety of the artists, staff, and audience, but needs to withdraw for personal reasons. The Company hopes to welcome him in the future. Mr. Brancy recently performed the role of Guglielmo in San Francisco Opera's production of Cosí fan tutte.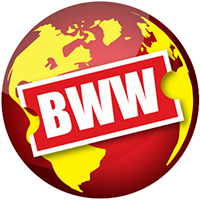 Violinist Sean Lee and Pianist Peter Dugan Celebrate Paganini in New EP and Concert At Chamber Music Society Of Lincoln Center
by Stephi Wild - Dec 10, 2021
In January 2022, violinist Sean Lee and pianist Peter Dugan celebrate Paganini in the first ever performance of all 24 Caprices in the Chamber Music Society of Lincoln Center's 52-year history as well as the release of a new EP of nine Caprices with accompanying music videos.
Peter Dugan Videos
STAGE TUBE: In Rehearsal for Public Theater's ONE THRILLING COMBINATION with Jesse Tyler Ferguson, Jonathan Groff, Zachary Quinto & More!
by Stage Tube - Jun 24, 2014
Earlier today, Jesse Tyler Ferguson ('Modern Family,' The 25th Annual Putnam County Spelling Bee) posted a video on Instagram with fellow stars Zachary Quinto, Jonathan Groff, Whitney Bashor, Krysta Rodriguez, Billy Porter, and Eden Espinosa at the dress rehearsal for the Public Theatre Gala that was held last night. Watch the video below!