Latest News on Ned Bennett
Stage Credits
Productions
[West End, 2019]
Director
Ned Bennett News
The Orange Tree Theatre Announces Paul Miller's Outgoing Season as Artistic Director
by Stephi Wild - Jun 23, 2022
As the Orange Tree Theatre continues to celebrate its 50th Anniversary year, Artistic Director Paul Miller and Executive Director Hanna Streeter today announce a new season of plays until March 2023, marking Miller's outgoing season as Artistic Director. 
Paul Miller To Step Down As Orange Tree Theatre Artistic Director
by Stephi Wild - Jan 27, 2022
Orange Tree Theatre Artistic Director, Paul Miller, today announces he will be stepping down from his role at the South-West London theatre in the coming year.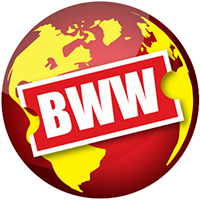 RESET THE STAGE: 7 New Monologues Filmed In Empty London Theatres Will Be Presented by The Mono Box and Apatan Productions
by Stephi Wild - May 24, 2021
The Mono Box has announcedRESET THE STAGE, a collection of 7 filmed monologues written by 7 emerging, ethnically diverse writers performed by established actors on the empty stages of 7 London theatres in lockdown will stream live online on Thursday 17th June at 7.30pm.
Casting Announced For DICK WHITTINGTON At National Theatre
by Stephi Wild - Nov 4, 2020
For one year only, pantomime comes to the National Theatre, and the full company of Dick Whittington have begun rehearsals this week. This is further to confirmation from the government that rehearsals can continue in a socially distanced environment during this period of national Coronavirus measures.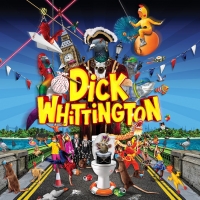 National Theatre Announces THE NORMAL HEART and DICK WHITTINGTON On Sale For Olivier In-the-Round Season
by Stephi Wild - Oct 23, 2020
For one year only, pantomime comes to the National Theatre. Jude Christian and Cariad Lloyd's hilarious and heartfelt version of Dick Whittington, first staged at Lyric Hammersmith in 2018 and freshly updated for 2020, will open in the socially distanced Olivier theatre on the 11 December.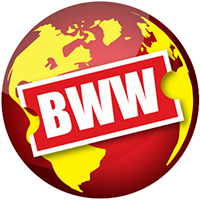 National Theatre Announces New Associates and Peter Hall Bursary Recipients
by Stephi Wild - Oct 15, 2020
The National Theatre announced today that Rufus Norris, NT Director and Joint Chief Executive, has invited Ola Animashawun and Clint Dyer to join as Associates of the National Theatre.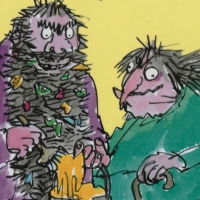 The Unicorn Theatre Will Stream Reading of Roald Dahl's THE TWITS
by Stephi Wild - Aug 26, 2020
The Unicorn Theatre will stream a reading of The Twits, based on Roald Dahla??s book of the same name.
ArtsEd Welcomes Staff to Schools of Acting & Musical Theatre
by Stephi Wild - Aug 3, 2020
ArtsEd has announced new appointments to its staff. In September, the School of Acting will welcome Steven Kavuma as Foundation Acting Course Leader and Gabrielle Nimo as Head of Movement.
Wildcard Announces Digital Programme WILDCARD: FULL HOUSE
by Stephi Wild - May 4, 2020
Award-winning theatre company, Wildcard, have today announced 'Wildcard: Full House', a six-month programme with a focus on supporting emerging artists, digitally.
Headlong and Century Films Partner With BBC Arts On UNPRECEDENTED: REAL TIME THEATRE FROM A STATE OF ISOLATION
by Stephi Wild - Apr 9, 2020
BBC Arts has joined award-winning theatre company Headlong and BAFTA winning Century Films, as broadcast partner for Unprecedented: Real Time Theatre from a State of Isolation, a series of short, digital plays written and performed in isolation, which will be broadcast across the nation during lockdown as part of Culture in Quarantine.