Date of Birth: October 06, 1893 (129)
Birth Place: Chicago, IL, USA
Latest News on Milton Ager
Stage Credits
Productions
[Broadway, 1917]
Composer
Writing
Composer
Composer
Composer
Composer
Composer
Composer
Composer
Composer
Composer
Milton Ager News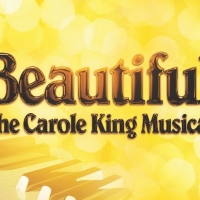 BEAUTIFUL: THE CAROLE KING MUSICAL to Return to Ogunquit Playhouse in May 2023
by Chloe Rabinowitz - Oct 31, 2022
Ogunquit Playhouse has announced a 5-week return engagement of Beautiful: The Carole King Musical (May 11–June 10) as the bonus opening act for their 2023 season. Tickets go on sale Tuesday, November 1.
Exclusive: Watch the New Lyric Video for Barbra Streisand's 'Cry Me a River', Featured on New Album- Live At The Bon Soir
by Team BWW - Oct 7, 2022
BroadwayWorld is very excited to debut the lyric video for Barbra's show-stopping rendition of 'Cry Me A River,' directed by Matt Amato. Watch as Matt cleverly includes lyrical easter eggs and references to Barbra's historic career throughout the video. Can you find them all?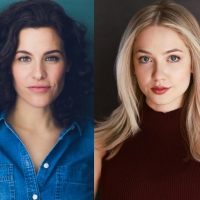 Sarah Bockel Will Lead Regional Premiere of BEAUTIFUL: The Carole King Musical; Full Cast Announced
by Stephi Wild - Aug 31, 2022
Ogunquit Playhouse has announced casting for the Regional Premiere of Beautiful: The Carole King Musical (September 15–October 30, 2022).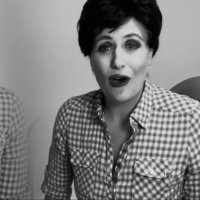 VIDEO: Haley Swindal Recreates Famous Streisand/Garland Duet 'Happy Days Are Here Again/Get Happy'
by Chloe Rabinowitz - Jun 15, 2020
In support of live theatre and the Sharon Playhouse in Sharon Connecticut, Broadway's Haley Swindal (Chicago, Jekyll & Hyde) has created a video celebration homage to Judy Garland and Barbra Streisand...recreating their iconic mash up of Happy Days Are Here Again (Milton Ager & Jack Yellen) and Get Happy (Harold Arlen & Ted Koehler).
BWW Previews: RED HOT MAMA: THE SOPHIE TUCKER SONGBOOK at Rubicon Theatre Company
by Cary Ginell - Jan 14, 2019
Tony Award nominee Sharon McNight stars as legendary vaudeville entertainer Sophie Tucker, 'the last of the red hot mamas' in 'Red Hot Mama: The Sophie Tucker Songbook,' a bravura performance of one of the great performers of the 20th century.
BWW Album Review: Barbra Streisand's WALLS is Richly Political and Evocative
by David Clarke - Dec 7, 2018
I'm a little embarrassed to admit it, but WALLS - Barbra Streisand's thirty-sixth studio album - is the first I have ever listened to by the iconic songstress. But I'm not embarrassed to admit that I love it. Alternating between heartfelt ballads and stirring anthems, Streisand's WALLS proves that the luster hasn't worn off of her star; in fact, it's as vibrant and enchanting as ever.

BWW Review: Blake McIver Makes BARBRA: THE CONCERT His Own at the Laurie Beechman
by Troy Frisby - Sep 1, 2017
From the minute BLAKE SINGS BARBRA: THE CONCERT began, Blake McIver truly tapped into-and never lost-the magic in Barbra Streisand's music.
BWW Review: Michael Feinstein Salutes Judy Garland at His Annual Holiday Show
by Alix Cohen - Dec 17, 2016
'For 47 years, the world of entertainment was blessed with a force of nature called Judy Garland,' Michael Feinstein begins, 'and for Judy, it all began at MGM.' As the artist takes his time with Arthur Schwartz/Howard Dietz's 'That's Entertainment,' screens on either side of the stage show clips from the film of the same name deftly edited to reflect every lyric. A coda of special material makes 'star' recognition even more specific. In Feinstein's A HOLIDAY TO REMEMBER at Feinstein's/54 Below, we hear songs from Garland's films and appearances, some iconic, others less known. Despite a life of trials, we're told, the performer left a legacy of optimism and joy. She had a quick-witted sense of humor, especially about herself. On one occasion, when Lucille Ball was praised for her humor, she responded that it was scripted, while Judy Garland's was spontaneous. The show is peppered with illuminating anecdotes.
BWW Review: Urban Stages Winter Rhythms Show Celebrating Famous Duets Is Widely Varied and Entertaining
by Alix Cohen - Dec 7, 2015
Described as "An Afternoon of Famous Duets," Saturday's Urban Stages Winter Rhythms presentation (Day Four of the 11-day, 20-show festival) was unexpectedly sweeping in its approach, covering duos that sang pop, folk, jazz, Great American Songbook, and musical theater tunes. With veteran cabaret singer Sue Matsuki serving as producer and host, and Musical Director Gregory Toroian on piano, the show encompassed both the predictable and the surprising and was a genuine pleasure.
BWW Reviews: With His Smooth, Swinging Style, MARCUS GOLDHABER Is a Resonant Delight at 54 Below
by Alix Cohen - Jul 27, 2015
Marcus Goldhaber wears his mantle lightly. Emulating such as Chet Baker, Hoagy Carmichael, and Fred Astaire—those artists who most often sounded nonchalant, yet polished-- the vocalist offers pared down (not simplistic) interpretations of American Songbook/jazz numbers with emotional translucence, as well as authoring his own fine contributions to the oeuvre. I dare you to distinguish those from songs originating in the 1940s and 1950s. With Free and Easy: Livin' on Swing Street at 54 Below (July 25), Goldhaber takes us on a personal walking tour of musical influence. Material is varied yet sustains a distinct style. The vocalist is unhurried (even when up-tempo), mindful of lyrics, and elegantly restrained. He seems comfortable on stage and refreshingly sincere.
Milton Ager Frequently Asked Questions
How many shows has Milton Ager written?
Milton Ager has written 7 shows including Zig-Zag (Composer), What's in a Name? (Composer), Rain or Shine (Composer), Murray Anderson's Almanac (Composer), Big Deal (Composer), Mostly Sondheim (Composer), Beautiful: The Carole King Musical (Composer).