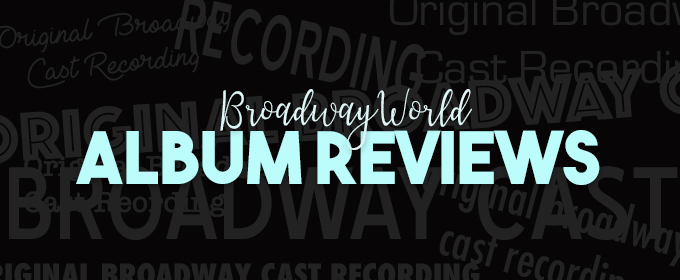 Click Here for More Articles on BroadwayWorld Album Reviews
BWW Album Review: Barbra Streisand's WALLS is Richly Political and Evocative
I'm a little embarrassed to admit it, but WALLS - Barbra Streisand's thirty-sixth studio album - is the first I have ever listened to by the iconic songstress. But I'm not embarrassed to admit that I love it. Her signature belt and vocal timbre is truly radiant across the eleven tracks. So, it is surprising that this album-an impassioned response to our current political era-has the misfortune of being Streisand's poorest-selling studio album from her fifty-five years with Columbia Records. Alternating between heartfelt ballads and stirring anthems, Streisand's WALLS proves that the luster hasn't worn off of her star; in fact, it's as vibrant and enchanting as ever.
As an obvious affront to Trump's border wall, the album opens with a sultry Spanish guitar. She layers in lush, yet breezy vocals to instantly draw listeners in to "What's On My Mind." The sultry hues of the track resonate and pair well with the lyrics about eradicating various forms of hate. Next, the album's first single, "Don't Lie to Me," is obviously a direct emotional plea from Streisand directly to Trump. She implores him to quit lying and to take a moment to reflect on how everything is quickly being undone. The song's repetition of the phrase "everyone answers to someone" is particularly powerful.
---
Streisand masterfully blends "Imagine" (John Lennon, Yoko Ono) and "What a Wonderful World" (Bob Thiele, George David Weiss) to create an ethereal, soring track that is filled with wonder, warmth, and heart. A contemplative piano and anguished clarinet set the tone for the titular track, "Walls," which is a moody and evocative exploration of walls both figuratively and literally. Standing in resolute contrast to "Walls" is the anthemic "Lady Liberty." In this song, which sounds almost plucked from a Broadway musical, Streisand deftly answers the question of what could make America great again by upholding the thematic relevance of the iconic statue and everything it has weathered.
Next, she offers a cover of "What the World Needs Now" (Burt Bacharach Hal David). Her iteration begins the often-uplifting tune with sobering heartache that magically shifts into a pop-gospel toe-tapper. "Better Angels" serves as a reminder of what power we have when we put aside differences and work together. Like so many power ballads, the starkly orchestrated beginning grows into a shimmering mountain of sound as the tune hits its emotional apex, adding sumptuous depth to the recording. Performing "Love's Never Wrong," she offers a delightfully stirring ballad that is a true celebration of love's many forms.
With sheer power and vivacity, "The Rain Will Fall" is an enigmatic song made perfect with her robust vocals and the driving strings. It's mesmerizing, timely lyrics are just icing on the cake. Taking aim at the Trump White House, she smartly includes Leonard Bernstein and Alan Jay Lerner's "Take Care of This House" from the musical 1600 PENNSYLVANIA AVENUE. Triumphantly singing lyrics like "Take care of this house. Be always on call. For this house is the home of us all," she showcases how timeless and resplendent this song is while reminding listeners that Streisand, herself, an absolute legend like Frederica von Stade and Julie Andrews (both of whom have famously performed this song). Streisand then closes the album with a glowing, effervescent, and rousing iteration of "Happy Days Are Here Again" (Milton Ager, Jack Yellen) that is filled to overflowing with her rich, emotive belt.
Columbia Records released WALLS on November 2, 2018. It can be purchased from iTunes, Amazon, and elsewhere music is sold.