Latest News on Matthew Suttor
Matthew Suttor News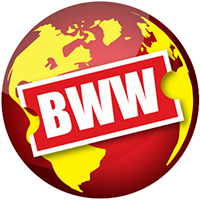 David Geffen School Of Drama At Yale Announces Inaugural Design Showcase in New York City
by Stephi Wild - May 17, 2022
David Geffen School of Drama at Yale is pleased to announce its inaugural Design Showcase in New York City. The Design Showcase will introduce scenic, costume, lighting, sound, and projection designers from the classes of 2020 and 2022 on May 19 and 20 at The Public Theater Studios (440 Lafayette Street).
New York Classical Players to Perform U.S. Premiere Of Vivian Fung's Concerto For Two Violins
by Chloe Rabinowitz - Apr 19, 2022
New York Classical Players will present two performances of Hommage à J.S. Bach, featuring the U.S. premiere of Vivian Fung's Concerto for Two Violins and String Orchestra, as well as Eric Nathan's Dancing with J. S. Bach No. 1, both of which draw inspiration from Bach's musical innovations.
Composer Eric Nathan Releases MISSING WORDS
by Chloe Rabinowitz - Jan 21, 2022
Composer Eric Nathan today released the world premiere recording of Missing Words (2014-2021) on New Focus Recordings.
Collage New Music to Present The World Premiere Of Eric Nathan's SHORT STORIES
by Chloe Rabinowitz - Dec 13, 2021
Collage New Music will present the world premiere of composer Eric Nathan's Short Stories. Held at Pickman Concert Hall at the Longy School of Music, the concert will feature the Boston premieres of Talia Amar's When a Dream Becomes Reality and Marjorie Merryman's Four Images, plus Andrew Imbrie's Pilgrimage in honor of Imbrie's 100th birthday.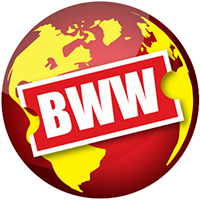 PBS To Broadcast Milwaukee Symphony's Season Opening Concert
by Chloe Rabinowitz - Dec 9, 2021
On Friday, December 17, 2021 at 8PM CT/9PM ET, PBS will premiere the national broadcast of Live from Bradley Symphony Center: Milwaukee Symphony Orchestra. The recording is of Milwaukee Symphony Orchestra's October 2, 2021 season opening concert, A Grand Opening, which featured the world premiere of Eric Nathan's Opening.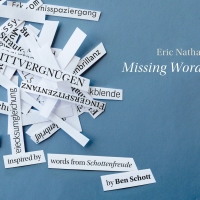 Composer Eric Nathan to Release Missing Words, Feat. BMOP, ICE & More
by Chloe Rabinowitz - Nov 30, 2021
Composer Eric Nathan will release the world premiere recording of Missing Words (2014-2021) on January 21, 2022 on New Focus Recordings. Performed by the Boston Modern Orchestra Project, American Brass Quintet, cellist Parry Karp and pianist Christopher Karp, International Contemporary Ensemble, Neave Trio, and Hub New Music.
Composer Eric Nathan to Make Boston Conducting Debut In New England Philharmonic Season Opener
by Chloe Rabinowitz - Sep 8, 2021
On Saturday, October 16, 2021 at 8:00pm, composer Eric Nathan will make his Boston orchestral conducting debut leading the New England Philharmonic in their season opening concert at All Saints Parish.
Introducing Yale School Of Drama's Design Class Of 2020
by A.A. Cristi - May 20, 2020
YALE SCHOOL OF DRAMA introduces the 2020 Class of scenic, costume, lighting, sound, and projection designers, who matriculated this week. A showcase of these artists' work will be held in New York when conditions allow. More information will be shared online at drama.yale.edu/designshowcase2020 when possible.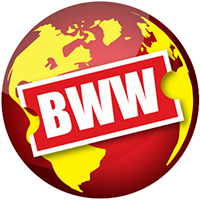 Portland Stage Company Presents The World Premiere Of READ TO ME The 2018 Clauder Competition Winner
by A.A. Cristi - Oct 18, 2019
Read to Me by Brendan Pelsue is open for reviewers Friday, October 25 at 7:30 pm. Read to Me is a poignant story about a child with a terminal illness who connects delicate moments in unusual ways. Discovering the mysterious a?oePostal Service,a?? he sends messages to the world and awaits a response. This poetic play, created through magical realism, reveals the quiet ways in which we connect.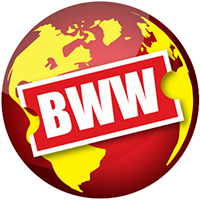 Portland Stage Presents LITTLE FESTIVAL OF THE UNEXPECTED, May 7-11
by A.A. Cristi - May 1, 2019
Portland Stage presents 30th Annual Little Festival of the Unexpected Tuesday, May 7 - Saturday, May 11. Sponsored by Coffee By Design. The festival will feature works by the 2018 Clauder Competition Winners Laura Edmondson, John Minigan, and Brendan Pelsue (see more on playwrights below). Anita Stewart, Executive and Artistic Director elaborates "Little Festival is an opportunity for our audience to engage directly with writers and directors working on new plays.  I love that we can all participate together in the new play development process.'  
Matthew Suttor Frequently Asked Questions
How many shows has Matthew Suttor written?
Matthew Suttor has written 1 shows including The Intelligent Design of Jenny Chow (Composer).