Latest News on Matt Stevens
Matt Stevens News
The Gloom in the Corner Release 'New Order' Ft. Taylor Barber of Left to Suffer
by Michael Major - Sep 12, 2022
The third single off their upcoming album Trinity (via SharpTone Records), "New Order" sees vocalist Mikey Arthur, guitarist Matt Stevens, bassist Paul Musolino, and drummer Nic Haberle, make their way back to the Mortal Realm as they delve into the origin story of former adversaries Elias DeGraver and his Gloom, Atticus Encey.  
St. Luke's Takes a New Twist on a Classic With OLIVER! This Summer
by Grace Cutler - Jul 9, 2022
Theatre at St. Luke's begins its 11th season with a modern take on the classic coming-of-age stage musical Oliver! by Lionel Bart, under the direction of Steve MacKinnon and Shonn McCloud.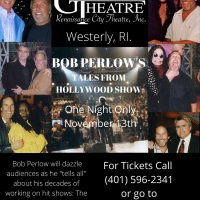 Three New Shows Announced at The Granite Theatre in November
by Stephi Wild - Oct 22, 2021
All three shows will be presented during the month of November on separate weekends. Learn more about the productions here!
Pianist Alex Brown As Released His New Album 'The Dark Fire Sessions'
by A.A. Cristi - Oct 15, 2021
New York-based pianist and composer Alex Brown has released his new album The Dark Fire Sessions. An electrifying rising artist, whose vision, musicality, and abilities as both a pianist and composer have aptly lauded him with praise from Downbeat Magazine, the New York Times, and both the Latin and mainstream GRAMMY Awards.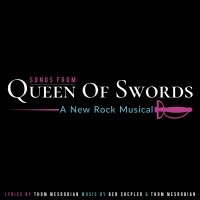 Rogue Stage Releases First Music From QUEEN OF SWORDS
by A.A. Cristi - Oct 11, 2021
Rogue Stage, located in Central Florida, is releasing a 6 song EP of music from its' upcoming original rock musical 'Queen Of Swords'. The music will be available October 12th on all streaming platforms.
New York Times Announces New Writers in Arts Section
by Nicole Rosky - Dec 10, 2020
The New York Times has just announced new appointments in Arts and Culture, including Maya Phillips and Jason Farago (critics at large), Matt Stevens (general assignment reporter) and Salamishah Tillet (contributing critic at large).
The Vermont Jazz Center to Present Live Stream Events Featuring Terri Lyne Carrington and Social Science
by Chloe Rabinowitz - May 22, 2020
The Vermont Jazz Center will present an online event on Saturday, May 23rdand Sunday, May 24th with drummer Terri Lyne Carrington and Social Science. The activities will be livestreamed from the VJC's website at www.vtjazz.org beginning at 8:00 pm on Saturday and continuing Sunday, May 24th, from 2:00 - 5:00 PM.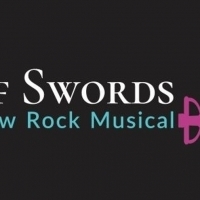 Rogue Stage Announces QUEEN OF SWORDS
by Julie Musbach - Jul 9, 2019
Rogue Stage announces its' final workshop of their original musical 'Queen of Swords'.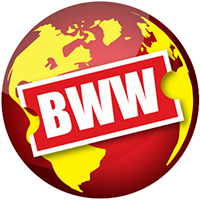 Second Wave Of Artists Announced For The 65th Newport Jazz Festival
by A.A. Cristi - Mar 13, 2019
Christian McBride, Artistic Director of the Newport Jazz Festival presented by Natixis Investment Managers, today announced the Second Wave of artists. With more than half of these groups making their NJF debut as headliners, the 2019 festival takes place August 2-4 at Fort Adams State Park and the International Tennis Hall of Fame at the Newport Casino.
Thunderbards Take Their Greatest Hits On Tour
by A.A. Cristi - Mar 19, 2018
Comedians, actors, writers and nice young men Glenn Moore (Mock The Week, BBC Two) and Matt Stevens (Sketchorama, BBC Radio 4) are set to parade their greatest comedy skits and sketches nationwide as their critically acclaimed sketch duo alter-egos Thunderbards from January 2018 through to May 2018 following a celebrated month-long run at the Edinburgh Festival Fringe.
Matt Stevens Videos