Latest News on Matt Stabile
Matt Stabile News
Photos: Carbonell Awards Announces Winners in First Live Ceremony Since 2019
by Chloe Rabinowitz - Nov 10, 2022
Gary Schweikhart, board president of the Carbonell Awards, South Florida's Theatre & Arts Honors, today announced that the 45th annual awards—the first live ceremony since 2019—attracted nearly 500 theater activists and enthusiasts. See photos here!
The Carbonell Awards Announces 2022 Winners of George Abbott Award and Six Special Awards
by Chloe Rabinowitz - Sep 7, 2022
The Carbonell Awards, South Florida's Theater & Arts Honors, HAS announced the recipients of the prestigious George Abbott Award and six Special Awards.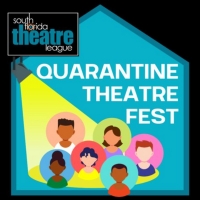 South Florida Theatre League Announces the 2020 Remy Award Recipients
by Chloe Rabinowitz - Jul 9, 2020
The South Florida Theatre League has announced that the Remy Awards are moving online as the closing event of Quarantine Theatre Fest.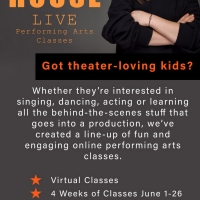 The Kravis Center To 'Bring Down The House' With Online Live Performing Arts Classes
by A.A. Cristi - May 20, 2020
The Kravis Center for the Performing Arts has created Bring Down the House, a line-up of fun and engaging online live performing arts classes for theater-loving students looking for something they'll love to do or else they might actually bring the house down! The virtual classes will take place from June 1 to June 26 via the Zoom platform with class sessions starting at 10 a.m. for students interested in singing, dancing, acting and behind-the-scenes production.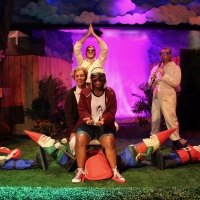 BWW Review: WHEN SHE HAD WINGS at FAU Theatre Lab
by Courtney Hess - Sep 14, 2019
BOCA RATON, Fla. (September 19, 2019) a?"  a?oeWhen She Had Wingsa?? by Suzan Zeder is delighting audiences of all ages with its whimsical and creative portrayal of an imaginative young girl and a mysterious friend.

BWW Review: HARLOWE at FAU Theatre Lab
by David McKibbin - Apr 2, 2019
Theatre Lab at Florida Atlantic University recently opened yet another World Premiere in its on-campus theatre at Parliament Hall. Jennifer Lane's Harlowe is a poetic piece of theatre that tugs at the heartstrings with its themes relating to loss and letting go.
BWW Review: HARLOWE at FAU Theatre Lab
by David McKibbin - Apr 1, 2019
Harlowe may be a play about listening to the sounds of silence, but it speaks loudly about the grieving process and how it affects people in different ways. By watching this play, one can learn how to truly listen in the thick, muted quiet of water.
Nominations Announced For The 43rd Annual Carbonell Awards
by Julie Musbach - Jan 17, 2019
A drama about an acting troupe performing a controversial play and a world premiere musical about life in Cuba past and present garnered the most nominations for the 43rd annual Carbonell Awards, which honor excellence in theater in South Florida.  Indecent, produced by Palm Beach Dramaworks in West Palm Beach, earned nine nominations, and Havana Music Hall, produced by Actors' Playhouse at the Miracle Theatre in Coral Gables, earned seven.
BWW Review: RONIA, THE ROBBER'S DAUGHTER at FAU Theatre Lab - US Premiere
by Courtney Hess - Sep 9, 2018
"Ronia, the Robber's Daughter" premiered yesterday at the intimate and magical Theatre Lab, a hidden gem of cutting edge theatre, housed within Florida Atlantic University in Boca Raton, FL. "This show, specifically tailored to the family experience, is sure to delight audience members from ages eight to 80" announced Artistic Director Matt Stabile. No stranger to the work of playwright Allison Gregory ("Motherland, Uncertain Terms"), Stabile was excited to produce this new family friendly show for both the South Florida community and as part of the Future PAGES Project.
BWW Review: MOST WANTED at Theatre Lab
by Roger Martin - Dec 10, 2017
Poignancy arrives, tenderness not far behind. 'Most Wanted' becomes a play about memories.