Birth Place: San Francisco, CA, USA
Latest News on Mary Setrakian
Stage Credits
  [Broadway]
Stephen Sondheim Tribute Benefit, 2005
Performer
  [Broadway]
Broadway Revival, 1995
Ensemble/Other Roles
Ensemble
Irene Molloy (Understudy)
  [Off-Broadway]
LOOM Revival, 1986
Liane
Stage
Performances
  [Broadway]
Stephen Sondheim Tribute Benefit, 2005
Performer
  [Broadway]
Broadway Revival, 1995
Ensemble/Other Roles
Ensemble
Irene Molloy (Understudy)
  [Off-Broadway]
LOOM Revival, 1986
Liane
Mary Setrakian News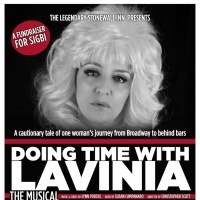 DOING TIME WITH LAVINIA: THE MUSICAL to be Presented at The Stonewall Inn
by Chloe Rabinowitz - Jun 2, 2022
New York City's Gay Pride Week will kick off with a performance of "Doing Time with Lavinia: The Musical," a cautionary tale of one woman's journey from Broadway to behind bars, written and performed by downtown diva Susan Campanaro, with an original score written and performed by Lynn Portas, directed by, and developed with Christopher Scott.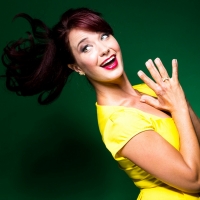 BWW Interview: Sierra Boggess Discusses Her Upcoming UK Concert at Cadogan Hall!
by Fiona Scott - Jan 24, 2020
Sierra Boggess is known for originating the roles of Ariel in The Little Mermaid on Broadway and Christine in Love Never Dies in the West End, as well as multiple stints playing her in The Phantom of the Opera. Most recently she portrayed Cinderella in the Hollywood Bowl's production of Into the Woods, and also in new musical Ever After. She spoke to BroadwayWorld UK about her upcoming solo concerts at Cadogan Hall on Sunday 2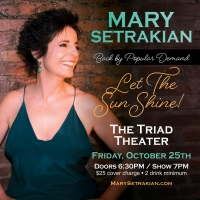 Broadway's Mary Setrakian Comes To The Triad
by Stephi Wild - Oct 18, 2019
No need for a spotlight when MARY SETRAKIAN Lets the Sun Shine!
Mary Setrakian, Eric Anthony Lopez, Katie Routson & William Toft Lead LET THE SUN SHINE At Sydney Opera House
by Rebecca Russo - Jun 25, 2019
Broadway Soprano & Master Voice Teacher Mary Setrakian is currently embarking on her LET THE SUN SHINE U.S. & Australian TOUR, with Musical Direction by Matt Rofe. LET THE SUN SHINE is slated for Sydney Opera House on July 28th, 2019.
Scott Logsdon, Liz McCartney & More Set for SWEENEY TODD Concert in Johnstown
by Tyler Peterson - Nov 17, 2014
The Demon Barber of Fleet Street will make it's Johnstown debut on February 15, 2015. The Community Foundation for the Alleghenies and the Pasquerilla Performing Arts Center have completed casting for their benefit presentation of SWEENEY TODD in Concert at Pasquerilla Performing Arts Center on Sunday, February 15, 2015 at 2:00 p.m. The concert proceeds will benefit the Arts Coalition of the Alleghenies, according to Michael Bodolosky, Executive Director.
Photo Coverage: Inside BEAUTIFUL's Actors Fund Benefit Performance!
by Walter McBride - Apr 28, 2014
Beautiful-The Carole King Musical, about the early life and career of the legendary and groundbreaking singer/songwriter, just gave an added performance to benefit The Actors Fund last night, April 27 at 8:00 PM. The company of Beautiful donated their time and talent for the performance, for an audience which included cast members from current Broadway shows and other areas of the entertainment community. All proceeds will go to The Actors Fund, which helps all professionals in performing arts and entertainment. BroadwayWorld brings you photos from the special night below!
Mary Setrakian Frequently Asked Questions
How many Broadway shows has Mary Setrakian been in?
Mary Setrakian has appeared on Broadway in 2 shows.
How many West End shows has Mary Setrakian been in?
Mary Setrakian has not appeared in the West End