Mary Lee News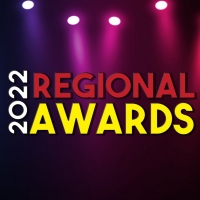 Latest Standings Released For The 2022 BroadwayWorld Orlando Awards; Little Radicals Theatrics Leads Favorite Local Theatre!
by BWW - Dec 5, 2022
The latest standings as of Monday, December 5th, have been released for the 2022 BroadwayWorld Orlando Awards! Nominations were reader-submitted and now our readers get to vote for their favorites.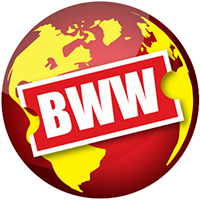 Souls Grown Deep Fall Programs Celebrate Gee's Bend Quilters At National Gallery And In Alabama
by A.A. Cristi - Sep 14, 2022
Souls Grown Deep Foundation and Community Partnership (SGD) today announced its fall 2022 initiatives, featuring a significant exhibition of recent acquisitions from the Foundation by the National Gallery of Art, as well as the inaugural Gee's Bend Airing of the Quilts Festival inviting the public to celebrate the quilting tradition and support local artists.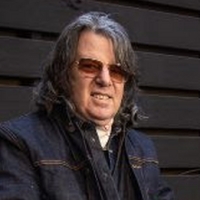 Eric Ambel Hits The Road With Sarah Borges in Support of New Albums
by Michael Major - Aug 15, 2022
The tour, billed as Sarah Borges with Eric Ambel, will feature the two of them joined by bandmates Keith Voegele and Kenny Soule, with a set that includes songs by Borges' and some of Ambel's too in support of both of their new albums. Check out the complete list of tour dates now!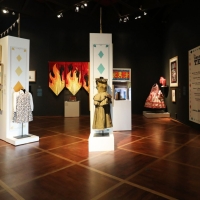 A STRANGE LOOP & THE SKIN OF OUR TEETH Designers on View in McNay Art Museum Theatre Exhibition
by Chloe Rabinowitz - May 5, 2022
Now open at McNay Art Museum, The Great Stage of Texas celebrates 13 contemporary designers from the Lone Star State through a dynamic presentation of set, costume, lighting, and projection designs created for theatre productions around the world.
2022 Guggenheim Fellowships Announced; Complete List
by Chloe Rabinowitz - Apr 11, 2022
On April 7, 2022, the Board of Trustees of the John Simon Guggenheim Memorial Foundation approved the awarding of Guggenheim Fellowships to a diverse group of 180 exceptional individuals. View all of this year's recipients.
Museum of the Moving Image Announces Lineup for 11th Edition of First Look
by Chloe Rabinowitz - Feb 7, 2022
Museum of the Moving Image has announced the complete lineup for the 11th edition of First Look, the Museum's festival of new and innovative international cinema, which will take place in person March 16–20, 2022.
A STRANGE LOOP's James Jackson, Jr. and John-Andrew Morrison Will Host Page 73 Spring Benefit on June 10
by Stephi Wild - Jun 4, 2021
Page 73 has announced details of its virtual 2021 Spring Benefit. James Jackson, Jr. and John-Andrew Morrison, stars of Michael R. Jackson's Pulitzer Prize-winning, Page 73-co-produced musical A Strange Loop, will host the event, which streams free of charge on Page 73's YouTube Channel on Thursday, June 10, at 8pm EST.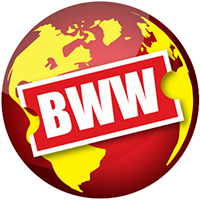 Lantern Theater Company Announces Filmed Version Of 2017's CORIOLANUS
by A.A. Cristi - May 27, 2021
Lantern Theater Company continues its reimagined 2020/21 season with a filmed version of its 2017 mainstage production of Coriolanus by William Shakespeare, directed by Lantern Artistic Director Charles McMahon, and streaming June 1 – 27, 2021.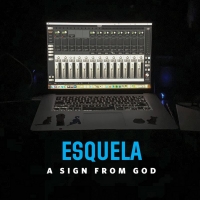 Esquela Announces Release of 'A Sign From God' Album
by Sarah Jae Leiber - May 11, 2021
Premiering today, "Not In My Backyard" (NIMBY) was inspired by a conversation bandleader John "Chico" Finn had with a friend who was adamant that fracking was bad but was ok with mining for coal in West Virginia.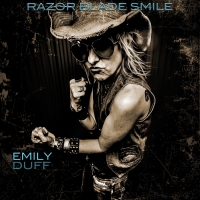 Emily Duff to Reveal Her 'Razor Blade Smile' July 23
by Sarah Jae Leiber - Apr 27, 2021
"Clock's tickin' don't be chicken -  Going, going, gone y'all better start livin' - Get up, get out, why ask why - Go Fast, Don't Die…." is how Duff kicks off the first track, "Go Fast, Don't Die."
Mary Lee Frequently Asked Questions
How many Broadway shows has Mary Lee been in?
Mary Lee has appeared on Broadway in 1 shows.
How many West End shows has Mary Lee been in?
Mary Lee has not appeared in the West End