Latest News on Mark Winkler
Mark Winkler News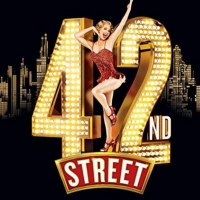 New and Upcoming Releases For the Week of February 22 - 42ND STREET on DVD and Blu-Ray, and More!
by Stephi Wild - Feb 24, 2021
Need something new to read, watch, or listen to? Check out this week's list of new and upcoming releases!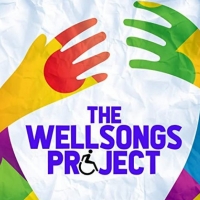 New and Upcoming Releases For the Week of February 15 - THE WELLSONGS PROJECT, Survival Guide For SIX Fans, and More!
by Stephi Wild - Feb 17, 2021
This week's list includes The Wellsongs Project, featuring Kate Baldwin, Ethan Slater, and more. Plus, check out Don't Lose Your Head: Life Lessons from the Six Ex-Wives of Henry VIII, which has been described as 'An Unofficial Survival Guide for Fans of the Musical Six.'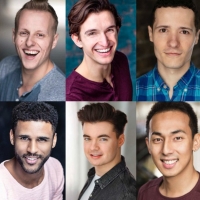 The Garden Theatre Launches the EAGLE LATE Season With NAKED BOYS SINGING!
by Chloe Rabinowitz - Sep 17, 2020
The title says it all in the international smash hit musical comedy 'Naked Boys Singing!' This hilarious musical revue features 15 original songs, a bevy of gorgeous and talented men, and no clothes - a winning combination if ever there was one!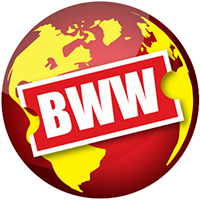 BILLY MASTERS LIVE to Present a NAKED BOYS SINGING Reunion
by A.A. Cristi - Aug 17, 2020
Since the pandemic began in March, comedian and syndicated columnist Billy Masters began twice-weekly broadcasts - basically to keep people entertained during quarantine. Billy Masters LIVE airs on Tuesdays and Thursdays at 3PM Eastern / Noon Pacific. It can be seen on our YouTube channel, Billy Masters TV, or on BillyMasters.com/TV.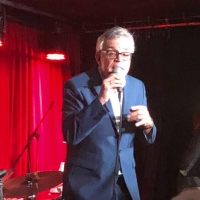 BWW Review: Mark Winkler Fills Feinstein's Upstairs at Vitello's With Joy
by Don Grigware - Aug 25, 2019
Singer/songwriter Mark Winkler appeared at Feinstein's Upstairs at Vitello's Friday August 23 for a CD release party of his new album I'm With You Mark Winkler Sings Bobby Troup. Playing to a SRO house, Winkler wowed his audience by simply being his warm, personable, engaging self. He possesses a splendid vocal instrument that can cover a variety of styles, but, as shown here mostly jazz and pop. He does not push. The lush tones flow from him quite naturally. One might compare him to Jack Jones, Perry Como. He deserves without question to be among the greats.
BWW Interview: Mark Winkler Talks CD Release Party August 23
by Don Grigware - Aug 8, 2019
Jazz singer Mark Winkler has just released a new album on singer Bobby Troup and will do a CD release party at Feinstein's Upstairs at Vitello's on August 23. In our chat, Winkler talks about his background, his love for Troup, jazz and the overall world of music. Tell our readers about your background. Where are you from? How did you get interested in music, especially jazz?
Review: BARK! The Musical is a Fabulous, Episodic Song Fest to the Glory of DOG
by Shari Barrett - Sep 14, 2018
Anyone who has had a loving dog as their companion will certainly understand the glory of waking up next to the best friend you could possibly ever have. No doubt among those people are the men who created BARK! The Musical, composer David Troy Francis; book by Mark Winkler and Gavin Geoffrey Dillard, with lyrics by Gavin Geoffrey Dillard, Mark Winkler, Robert Schlock, Jonathan Heath and Danny Lukic, when they created such a fabulous, episodic song fest to the glory of dog, musically communicated from six very different types of pooches as each awaits a happy reunion with their master at the end of the day.
Birdland Announces September 2018 Schedule
by A.A. Cristi - Aug 15, 2018
Birdland will kick-off their exciting month of programming with the following acts:

BARK! THE MUSICAL Comes to Edinburgh Fringe
by Marianka Swain - Jul 4, 2018
Mark Winkler Frequently Asked Questions
How many shows has Mark Winkler written?
Mark Winkler has written 2 shows including Play It Cool (Lyricist), Play It Cool (Lyricist).