Latest News on Mark Finley
Mark Finley News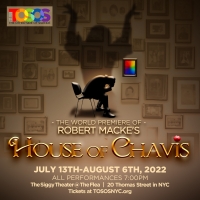 TOSOS (The Other Side Of Silence) and Iconoclast Theatre Collective to Present GRINDR THE OPERA and HOUSE OF CHAVIS
by Marissa Tomeo - May 1, 2022
In partnership this summer, TOSOS and Iconoclast will bring to the stage, first, during Gay Pride Month, Grindr The Opera, followed by TOSOS's presentation of Robert Macke's House Of Chavis in July. Grindr The Opera is Erik Ransom's original, operatic parody about the hook-up app that changed gay life as we know it.
TOSOS Will Present THE LAST MOTHER IN THE HOUSE OF CHAVIS in January 2022
by Stephi Wild - Dec 15, 2021
In Robert Macke's play The Last Mother in the House of Chavis, a father discovers his estranged son is competing on a reality television series ... as a drag queen. The play is a funny and moving exploration of the ties that bind families, both biological and chosen, as well as the forces that drive them apart.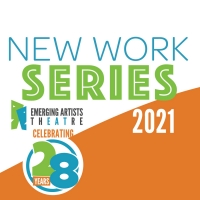 Emerging Artists Theatres New Work Series Returns To TADA Theater, October 4
by A.A. Cristi - Sep 23, 2021
Emerging Artists Theatre has announced the return of their biannual New Work Series which runs October 4 - 24, 2021 at TADA Theater in the Flatiron District.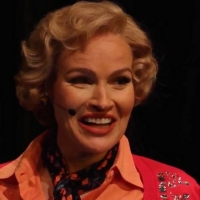 Emerging Artists Theatre To Present Four Virtual Benefit Performances In May
by Chloe Rabinowitz - May 10, 2021
Award-winning Emerging Artists Theatre will present four evenings of virtual performances on Monday nights in May. The series will feature new dance and theatre pieces that have been pre-recorded at various theatres across the country.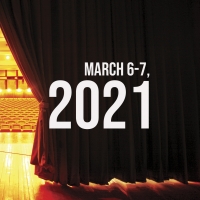 Virtual Theatre This Weekend: March 6-7- with Eva Noblezada, Jeremy Jordan and More!
by Nicole Rosky - Mar 6, 2021
Broadway might be dark, but that doesn't mean that theatre isn't happening everywhere! Below, check out where you can get your daily fix of Broadway this weekend, March 6-7, 2021.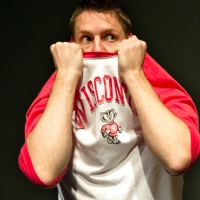 Ben Strothmann's COMING CLEAN Will Stream Through March 20
by Nicole Rosky - Mar 4, 2021
Ben Strothmann performed his first solo play, Coming Clean, on Wednesday, June 27th at the Kraine Theater as part of the Queerly Festival. The show was directed by Mark Finley.  As 2020 thwarted his plans to mount a New York production of the show, he is instead offering a recording of his 2018 Kraine Theater performance as an online virtual theatrical event until March 20th.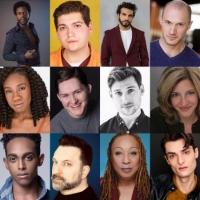 Antwayn Hopper, Michael Joseph Murray and More From SECRET IDENTITY Cast to Reunite for Virtual Benefit Reading
by Chloe Rabinowitz - Jul 1, 2020
A STAR IS BORED and TOSOS will be reuniting the cast of SECRET IDENTITY by Chris Weikel for a virtual benefit reading for The Okra Project directed by Mark Finley, Artistic Director of TOSOS, who directed it's world premiere last January.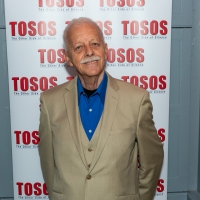 Composer and Lyricist Bill Solly Dies at 89
by Stephi Wild - Apr 26, 2020
Bill Solly, accomplished composer, lyricist and author peacefully passed away in his home Wednesday, April 8th. Born in 1931 in Hamilton, Ontario, Canada, Solly graduated from McMaster University in 1953 and pioneered the musical theatre division at the Banff School of Fine Arts in Alberta. Living in England for fifteen years, he wrote for many colorful celebrities and had five productions in the West End.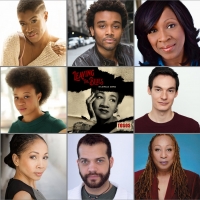 Rosalind Brown, Michael Michele Lynch and More Announced in Casting of LEAVING THE BLUES at The Flea Theater
by Chloe Rabinowitz - Dec 31, 2019
Casting has been announced for the upcoming New York City premiere of Leaving the Blues, a new play by Jewelle Gomez, directed by Mark Finley. Rosalind Brown (original Broadway productions of Footloose and One Mo' Time) will play the lead role of Alberta Hunter, the great American jazz singer and songwriter. The cast also features Michael Michele Lynch, Joy Suddath, Cooper Sutton, Benjamin Mapp, Ameerah Briggs, Tsebiyah Mishael Derry and Erik Ransom.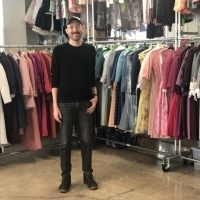 TOSOS Welcomes New Costume Director To The Company
by A.A. Cristi - Jul 9, 2019
TOSOS Theater Company has announced that Ben Philipp has officially signed on to be the Company's Costume Director. Ben is currently an Assistant Costume Designer for Amazon's The Marvelous Mrs Maisel.