Latest News on Liza Jessie Peterson
Liza Jessie Peterson Awards and Nominations
Drama Desk Awards - 2019 - Outstanding Solo Performance
Liza Jessie PetersonThe Peculiar Patriot
Liza Jessie Peterson News
2022 Lilly Award Winners Announced
by Chloe Rabinowitz - May 12, 2022
The 2022 Lilly Award winners have been announced. The Lillys celebrate, fund, and fight for women by promoting gender and racial parity in the American theatre.
New Black Fest at the Apollo to Launch This Week
by Chloe Rabinowitz - Apr 18, 2022
 This month marks the launch of New Black Fest at the Apollo, a festival celebrating contemporary Black playwrights from across the nation. On April 22, 23, and 25 at 7pm, audiences will have the opportunity to see original works by 18 playwrights, each commissioned by the Apollo and New Black Fest co-founder Keith Josef Adkins.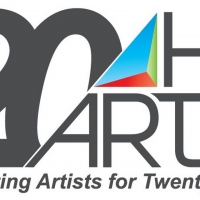 Hi-ARTS Taps Aaron McKinney As Its New Executive Director
by A.A. Cristi - Jul 19, 2021
The Board of Directors of Hi-ARTS — an urban arts incubator that has helped develop acclaimed works of art from creators including Dominique Morisseau, Radha Blank, Alex Alpharaoh and Ebony Noelle Golden — announced today the appointment of Aaron L. McKinney as executive director.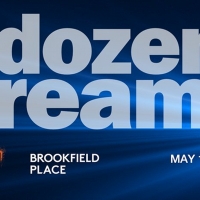 Reservations Now Open for A DOZEN DREAMS
by Chloe Rabinowitz - Apr 19, 2021
Reservations are now open for A Dozen Dreams, an immersive theatrical installation based on the pandemic-inspired dreams of 12 leading American playwrights. Produced by En Garde Arts and presented by Arts Brookfield, A Dozen Dreams premieres at Brookfield Place on Thursday, May 13 for a limited engagement through Sunday, May 30.
En Garde Arts Presents A DOZEN DREAMS
by Chloe Rabinowitz - Mar 18, 2021
At the start of the global pandemic, En Garde Arts invited twelve women playwrights to share their pandemic dreams. Now, these dreams will be brought to powerful life with A Dozen Dreams, an immersive installation of sets, lights, video, and sound.
Hugh Dancy, Steve Guttenberg, Keala Settle and More Star in The 24 Hour Plays: Viral Monologues One-Year Anniversary Event
by Chloe Rabinowitz - Mar 16, 2021
The 24 Hour Plays: Viral Monologues will mark their one-year anniversary with a series of unforgettable monologues. Twenty-four actors have been paired with twenty-four writers, who have crafted unique pieces especially for their actors. From 6 PM until 10 PM, new monologues will be published every 15 minutes.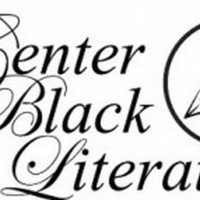 Edwidge Danticat, Donna Hill, And Liza Jessie Peterson Headline NBWC2021 Symposium Spotlighting Unsung Literary Voices
by A.A. Cristi - Mar 8, 2021
The Center for Black Literature at Medgar Evers College, CUNY (CBL) will celebrate and  honor the lives and works of legendary writers Paule Marshall and John A. Williams at the 2021 National Black Writers Conference Biennial Symposium (NBWC2021). The one-day virtual event is titled They Cried  I Am: The Life and Work of Paule Marshall and John A. Williams, Unsung Black Literary Voices. Esteemed  authors such as Edwidge Danticat, Donna Hill, and Liza Jessie Peterson will headline the day.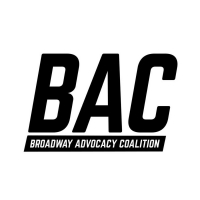 BWW Interview: What's Next for Broadway Advocacy Coalition? Checking In with the Arts Advocacy Org
by Nicole Rosky - Feb 26, 2021
This past year has been a time of change for theatre, and one of the organizations leading the charge has been the Broadway Advocacy Coalition- founded by a group of Broadway artists in 2016.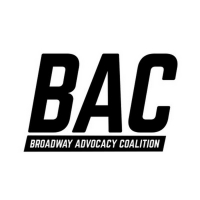 Inaugural Class of Fellows Announced for Broadway Advocacy Coalition's Artivism Fellowship
by Chloe Rabinowitz - Nov 23, 2020
The Broadway Advocacy Coalition has announced the inaugural class of fellows selected to participate in the BAC Artivism Fellowship, created to support artist-activists using their tools to have an impact on the world around them.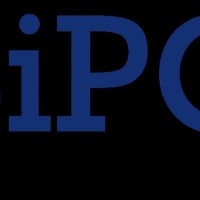 4th International Shakespeare In Prisons Conference Announced
by A.A. Cristi - Nov 3, 2020
Shakespeare at Notre Dame and the Shakespeare in Prisons Network (in partnership with the Folger Institute) announce the 4th International Shakespeare in Prisons Conference (SiPC4), commencing Monday, November 9th, 2020.  Due to the current Covid-19 pandemic SiPC4 will convene virtually.
Liza Jessie Peterson Frequently Asked Questions
What awards has Liza Jessie Peterson been nominated for?
Outstanding Solo Performance (Drama Desk Awards) for The Peculiar Patriot .