Lita Ford News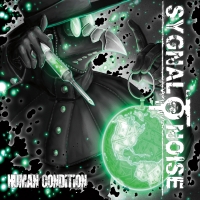 Sygnal to Noise Announce Their New Album 'Human Condition'
by Michael Major - May 26, 2022
Sygnal To Noise has been greatly inspired and influenced by bands like Queen, KISS, Alice Cooper and David Bowie, for their showmanship and visuals with a blend of such bands as Stone Temple Pilots, Alice In Chains, Soundgarden, and Pearl Jam for their songwriting and vocal styles.
Madman's Lullaby Releases 'Nocturnal Overdrive Part 2' EP
by Michael Major - May 17, 2022
Madman's Lullaby announces the release of their brand new EP 'Nocturnal Overdrive Part 2' on Australia's MR Records. The first single 'Falling' is picking up action at radio, debuting at #207 on the Billboard Mainstream Rock chart and the #7 Most Added track on the Metal Contraband chart.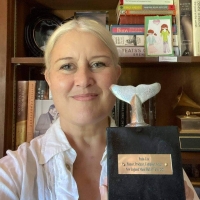 New England Music Hall Of Fame Inducts June Millington And Cherie Currie
by A.A. Cristi - Apr 13, 2022
History was made on April 8, 2022 in Boxborough, MA when trailblazers June Millington along with her band "Fanny" and Cherie Currie along with "The Runaways" were officially recognized by a Hall of Fame by being inducted by the New England Music Hall of Fame.
Music Trailblazer June Millington Will Be Inducted Into the New England Music Hall of Fame
by Michael Major - Mar 29, 2022
June Millington will be officially inducted to the 2022 Class of the New England Music Hall of Fame. June is Filipino and was born in Manila and moved to America with her and her sister Jean Millington. Both were music pioneers and became co-founders of the groundbreaking all female band "Fanny".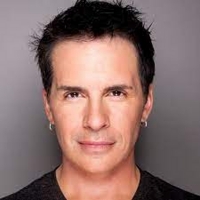 ULTIMATE JAM NIGHT Announced At Whisky A Go Go, January 18
by A.A. Cristi - Jan 12, 2022
Ultimate Jam Night is an immersive Rock 'N Roll show held every other Tuesday at the world famous Whisky A Go Go located on the heart of the Sunset Strip in West Hollywood, California.  Show is at 8:00PM.
RokIsland Fest 2022 Confirmed For January 14-17 in Key West
by Sarah Jae Leiber - Jul 26, 2021
Hosted by legendary radio and television personality Eddie Trunk, the inaugural music festival boasts a lineup of legendary hitmakers and hard rock icons including Bret Michaels, Dee Snider, Jackyl, Loverboy, Night Ranger, Skid Row, Warrant, Winger, Dokken/Lynch Reunion, Lita Ford and many more.
Malina Moye Announces Signature Guitar Strings With Dean Markley USA
by Stephi Wild - Jul 4, 2021
Malina's signature line is the (9-42) gauge Blue Steel Electric Guitar Set. The strings are Cryogenically treated strings to enhance tone and are Made of 8% nickel-plated steel outer wrap on tinned Mandolin wire hex-core, that creates a longer lasting durable string.
Reservoir Acquires the Producer Catalog of Legendary Rock Producer Tom Werman
by Sarah Jae Leiber - Jul 2, 2021
On the acquisition, Werman says, "It's gratifying to make this agreement with Faith Newman and the Reservoir team who genuinely care about my work, and I'm glad to have found such avid supporters."
Rob Halford, Tenacious D, Sammy Hagar & More Join 'STAND UP AND SHOUT FOR RONNIE JAMES DIO'S BIRTHDAY'
by Sarah Jae Leiber - Jun 29, 2021
The global fundraising event will bring together celebrities and fans all over the world to honor Dio's undeniable impact both on and off the stage.
Reservoir Acquires The Producer Catalog Of Legendary Rock Producer Tom Werman
by Sarah Jae Leiber - Jun 28, 2021
In addition to "Every Rose Has Its Thorn," some of Werman's evergreen productions include Poison's "Nothin' But A Good Time," Twisted Sister's "We're Not Gonna Take It" and "I Wanna Rock," Mötley Crüe's "Girls, Girls, Girls," and Cheap Trick's "Surrender," among many others.