Latest News on Lisa Burger
Stage Credits
Productions
[Broadway, 2018]
Producer
Lisa Burger News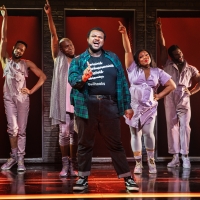 A STRANGE LOOP, COMPANY, TAKE ME OUT & More Win 2022 Drama League Awards
by Team BWW - May 20, 2022
Find out this year's nominees and winners for Drama League Awards. The 2022 Awards will recognize eligible Broadway and Off-Broadway (non-virtual only) productions that began preview performances between March 16, 2021, and April 23, 2022.
2022 Drama League Awards Nominations Announced- Full List!
by Nicole Rosky - Apr 25, 2022
The Drama League today announced the 2022 Drama League Awards Nominees and we've got all the nominations for for Outstanding Production of a Play, Outstanding Revival of a Play, Outstanding Production of a Musical, Outstanding Revival of a Musical, Outstanding Direction of a Play, Outstanding Direction of a Musical, and the much-coveted Distinguished Performance Award.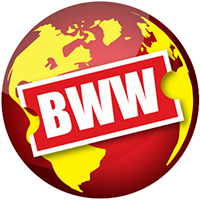 Leading Theatre Industry Figures Presented With 2022 Special Recognition Olivier Awards By HRH The Duchess Of Cornwall
by A.A. Cristi - Apr 5, 2022
Today (Tuesday 5 April), this year's five Special Recognition Olivier Award recipients were presented with their awards by Her Royal Highness the Duchess of Cornwall, during an afternoon event at Clarence House celebrating their outstanding contributions to the theatre industry.
Lisa Burger, Bob King, Gloria Louis, Susie Sainsbury & Sylvia Young Earn Special Recognition Olivier Awards
by Stephi Wild - Mar 24, 2022
Five individuals have been honoured with Special Recognition Awards ahead of the Olivier Awards 2022 with Mastercard, recognising their outstanding contributions to the theatre industry.
Lorraine Heggessey Announced As The New Chair Of The Lyric Hammersmith Theatre
by Stephi Wild - Feb 14, 2022
Lorraine Heggessey is today announced as the new Chair of the Lyric Hammersmith Theatre where she will lead the Board of Trustees and drive the strategic work and vision of the organisation which now enters its 2022 Season.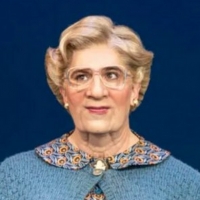 Wake Up With BWW 1/3: MRS. DOUBTFIRE Will Go On Hiatus, and More
by - Jan 3, 2022
Today's top stories include an announcement of a hiatus for Mrs. Doubtfire on Broadway. Performances will be suspended from January 10 to March 14, 2022 due to COVID-19. Plus, learn about the shows that ruled 2021 and what's coming in 2022.
The National Theatre's Lisa Burger Has Been Awarded CBE for Services to the Arts
by Nicole Rosky - Jan 2, 2022
The National Theatre has just announced that Lisa Burger, Executive Director and Joint Chief Executive, has been awarded a CBE for services to the arts as part of the 2022 New Year's Honours.  
National Theatre Appoints Kate Varah As Executive Director
by Stephi Wild - Nov 19, 2021
The National Theatre has today announced that Kate Varah has been appointed as Executive Director. Currently Executive Director of The Old Vic, a role she has held since 2015, Kate will join Director and Chief Executive Rufus Norris to lead the National Theatre, from Spring 2022 succeeding Lisa Burger.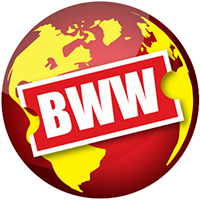 Lyric Hammersmith Theatre Announces New Leadership Team Appointments
by Stephi Wild - Jul 19, 2021
Four new trustees will also be joining the Lyric's Board bringing new talent and skills to the existing Board chaired by Lisa Burger; Rondette Amoy Smith, Lameya Chaudhury, Professor Farah Kerim-Cooper and Derek Richards.