Latest News on Lesli Klainberg
Lesli Klainberg News
The 61st New York Film Festival Sets 2023 Dates
by Michael Major - Jan 18, 2023
Lesli Klainberg, president of Film at Lincoln Center, announced that Matt Bolish has been named to the newly created position of managing director of the New York Film Festival (NYFF). In this role, Bolish will work closely with artistic director Dennis Lim, who oversees the curation and programming process, to produce the world-renowned event.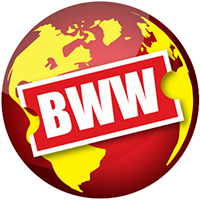 Governors Island Arts And Film At Lincoln Center Announce Free Outdoor Film Series
by Stephi Wild - May 20, 2022
Governors Island Arts and Film at Lincoln Center announced today the return of free outdoor film screenings on the Island for summer 2022 featuring John Cameron Mitchell's Hedwig and the Angry Inch on Friday, June 3 and Sidney Lumet's The Wiz on Friday, August 5.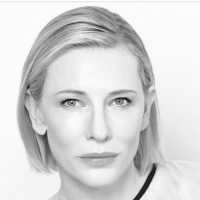 Cate Blanchett to Receive Film at Lincoln Center Chaplin Award
by Michael Major - Feb 18, 2022
The Chaplin Award Gala is the most important fundraising event of the year for Film at Lincoln Center, with all proceeds benefiting the organization in its mission to support the art and craft of cinema. Cate Blanchett is an internationally acclaimed actor, producer, artistic director, humanitarian and dedicated member of the arts community.
Free Summer Screening of MO' BETTER BLUES to be Shown at Governors Island in August
by Chloe Rabinowitz - Jul 21, 2021
The Trust for Governors Island and Film at Lincoln Center announced today the return of free outdoor film screenings on the Island, featuring Spike Lee's Mo' Better Blues on August 6. This year's screening will take place on the Island's historic Parade Ground, an eight-acre lawn with expansive open views of Lower Manhattan.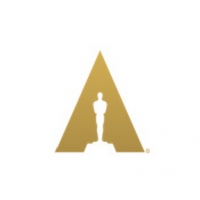 The Academy Invites Leslie Odom Jr., Nathan Lane, George C. Wolfe & 392 More to Membership
by TV News Desk - Jul 1, 2021
There are 89 Oscar nominees, including 25 winners, among the invitees.
58th New York Film Festival Among Most Attended in History
by Sarah Jae Leiber - Nov 2, 2020
Film at Lincoln Center announces that the historic 58th edition of the New York Film Festival (NYFF), reconceived this year to incorporate drive-in and virtual screenings, was among the organization's most attended editions, reaching an array of new audiences across the country and the world. 

The Human Rights Watch Announces 30th Anniversary Film Festival
by Kaitlin Milligan - May 3, 2019
The Human Rights Watch Film Festival presents 13 timely and provocative films, from June 13-20, 2019, that shine a bright light on bravery and resilience in challenging times, with incisive perspectives on human rights issues affecting people around the world. As racism and xenophobia continue to rise within the highest echelons of power, this year's festival presents cinematic works that expose and humanize cases of legalized and legitimized oppression of the disenfranchised that demand the world's attention.
63 Women-Led Projects Receive Total Of $1.5 From 'Made In NY' Women's Film, TV & Theatre Fund
by A.A. Cristi - Feb 28, 2019
Deputy Mayor Alicia Glen and the Mayor's Office of Media and Entertainment (MOME) Acting Commissioner Anne del Castillo today announced the first round of grant recipients of the "Made in NY" Women's Film, TV & Theatre Fund. Funds were awarded to 63 film, TV, theatre and digital media projects made by creative entrepreneurs who identify as women. This is the first round of a $5 million, three-year program funded by MOME and administered by New York Foundation for the Arts (NYFA).
NewFest 2018 Announces Full Lineup For Their 30th Anniversary
by Tori Hartshorn - Sep 21, 2018
Following the announcement of their Opening Night Film, Yen Tan's award-winning AIDS drama 1985, NewFest today announced the full lineup of their 30th annual celebration of the year's best LGBT films from around the world. The program of more than 140 narrative features, documentaries, episodic series and shorts runs from October 24-30 at the SVA Theatre, Cinépolis Chelsea, and The LGBT Community Center in New York City.

Feirstein Graduate School of Cinema at Brooklyn College to Present Feirstein Film Festival
by Macon Prickett - May 23, 2018
Launched in 2015, Brooklyn College's Feirstein Graduate School of Cinema will celebrate the thesis projects created by its first graduating MFA class, highlighting topics including parenthood, disability, racism, immigration, gender issues, sexuality, and aging at the inaugural Feirstein Film Festival. This first annual event will take place May 22-23 at the Brooklyn Academy of Music (BAM) and feature a film screening, screenwriters table reading at the Made in NY Media Center, and screen studies conference at the Feirstein school.