Feirstein Graduate School of Cinema at Brooklyn College to Present Feirstein Film Festival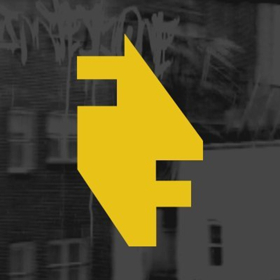 Launched in 2015, Brooklyn College's Feirstein Graduate School of Cinema will celebrate the thesis projects created by its first graduating MFA class, highlighting topics including parenthood, disability, racism, immigration, gender issues, sexuality, and aging at the inaugural Feirstein Film Festival. This first annual event will take place May 22-23 at the Brooklyn Academy of Music (BAM) and feature a film screening, screenwriters table reading at the Made in NY Media Center, and screen studies conference at the Feirstein school.
Feirstein, a public school within the CUNY system, is set to graduate its first-ever MFA class-made up of 58 promising filmmakers from diverse backgrounds-this May, highlighting the school's commitment to increasing diversity and accessibility in the film and television industries. Located at the Steiner Studio lot in the Brooklyn Navy Yard, Feirstein's student body is 50% women and nearly 50% are from under-represented groups. Feirstein also works to increase opportunities for diverse filmmakers through partnerships with the New York City Mayor's Office of Media and Entertainment (MOME).
"Feirstein opened three years ago with a mission to educate and create opportunities for new, diverse voices in the film and TV," said Jonathan Wacks, Founding Director of Feirstein Graduate School of Cinema. "We're proud of our inaugural class which truly represents the future of film and TV. Our talented filmmakers, who will show their work at BAM, have begun to tell their stories that were for too long unseen. As they enter the industry it is our hope that they will help to make it more equal, accessible, and diverse."
Feirstein offers a three-year Master of Fine Arts degree and a two-year Master of Arts degree, with specialized programs in directing, screenwriting, producing, cinematography, post production, media scoring, sonic arts, and digital animation and visual effects. The school is supported by a star-studded Advisory Council that includes Maryse Alberti, Darren Aronofsky, Don Buchwald, Celia Costas, Ezra Edelman, BARRY R. Feirstein, Roy Furman, Ethan Hawke, Lesli Klainberg, Michael Lynne, Julie Menin, Keri Putnam, Robert Richardson, Steven Soderbergh, Douglas Steiner, Fisher Stevens, and Joana Vicente.
After graduation, Feirstein's inaugural class has an array of ambitious and inspiring plans for their careers, including establishing a production company dedicated to veterans and working-class filmmakers, entering international film festivals, and continuing to tell the stories of women, people of color, and other groups that have traditionally been left out of the film and television industries.
"As a society, we've been missing out on an unimaginable number of powerful and important stories because of a lack of diversity and accessibility in film," said Wacks. "Feirstein's first graduating MFA class will elevate alternative narratives and empower filmmakers to tell their stories."
The following students will graduate in May as the Feirstein Graduate School of Cinema Class of 2018:
Victoria Alvarez, MFA Producing
Laura Archer, MFA Producing
Frances Arpaia, MA Cinema Studies
Gabriel Aviles, MFA Screenwriting
Peter Azen, MFA Directing
Thomas Bentey, MFA Producing
Thai Bettistea, MFA Producing
Jamesha Blackburn, MFA Post-Production
Alexandra Brown, MFA Cinematography
Delilah Campos, MFA Screenwriting
Rashan Castro, MFA Directing
Siyao Cheng, MFA Post-Production
Dominic Clarke, MA Cinema Studies
Megan Clement, MFA Post-Production
Kaitlyn Cortes, MFA Post-Production
Antonia Colodro, MFA Cinematography
Tricia Cramer, MFA Directing
Christian Culkin, MFA Screenwriting
Joshua Deane, MFA Directing
Christian Fernandez, MFA Directing
Jason Figueredo, MFA Producing
Max Frazier, MA Cinema Studies
Karl Galvan, MFA Screenwriting
Kristen Garris, MFA Directing
Eliecer Gutierrez-Gaspar, MA Cinema Studies
Natasha Griffiths, MFA Screenwriting
Rose Haag, MFA Directing
Yasmin Hardart, MFA Directing
Kayinde Harris, MA Cinema Studies
Christopher Insana, MFA Screenwriting
Bilal Javed, MFA Screenwriting
Katharine Jefferis, MFA Screenwriting
Austin Jung, MA Cinema Studies
Khaula Malik, MFA Producing
Jessica Mazza, MFA Screenwriting
Matthew McCanna, MFA Cinematography
Mary McCune, MFA Producing
Nolan Metcalf, MFA Post-Production
Aidan Meyer, MFA Post-Production
Guy Mor, MFA Post-Production
Robert Moxley, MFA Screenwriting
David Negrin, MFA Screenwriting
Benjamin Orifici, MFA Directing
David Park, MA Cinema Studies
Krittin Patkuldilok, MFA Cinematography
Brian Petersen, MFA Producing
Danielle Reddick, MFA Post-Production
Amanda Reyes, MFA Directing
David Rosfeld, MFA Directing
Jackson Salisbury, MFA Screenwriting
Daniel Smith, MA Cinema Studies
Rachel Thoe-Schechter, MFA Producing
Viktoriia Vanina, MA Cinema Studies
Alyssa Villegas, MFA Producing
Gino Volpe, MFA Post-Production
Jesse White, MFA Directing
Jialiang Zhao, MFA Post-Production
Dmitry Zhukov, MFA Cinematography
About Feirstein Graduate School of Cinema
Founded in 2015, Brooklyn College's BARRY R. Feirstein Graduate School of Cinema is committed to cultivating diverse new voices in cinema and providing students a pipeline to the industry. Feirstein is backed by a star-studded advisory council, which includes producer Steven Soderbergh, director Darren Aronofsky, producer Celia Costas and actor Ethan Hawke. The school offers specialized programs in: Screenwriting, Directing, Producing, Cinematography, Post Production, Media Scoring, Sonic Arts, and recently announced the addition of a program in Digital Animation & Visual Effects starting next fall. Feirstein will graduate its inaugural class in May 2018.