Date of Birth: August 08, 2022
Date of Death: August 08, 2022 (0)
Latest News on Larry Hart
Stage Credits
  [Regional (US)]
World Premiere, 1996
Performer
  [Broadway]
1957
Herbert
  [Broadway]
Original Broadway Production, 1930
Clayton, Jackson and Durante Orchestra
Writing
Bookwriter/Composer/Lyricist
Stage
Performances
  [Regional (US)]
World Premiere, 1996
Performer
  [Broadway]
1957
Herbert
  [Broadway]
Original Broadway Production, 1930
Clayton, Jackson and Durante Orchestra
Writing
Bookwriter/Composer/Lyricist
Larry Hart News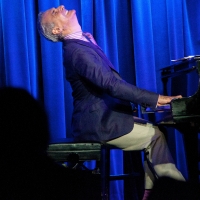 Review: Mark Nadler's HART'S DESIRE Is Newfangled Art On Fire At The Laurie Beechman Theatre
by Stephen Mosher - Jul 23, 2022
Mark Nadler's HART'S DESIRE comes straight from the heart, and it's a work of art.
Interview: Mark Nadler of HART'S DESIRE at The Laurie Beechman Theatre, Opening PRIDE Weekend
by Stephen Mosher - Jun 21, 2022
Cabaret icon Mark Nadler has an all-new show and an all-new concept that will open on Gay Pride and celebrate two gay legends of the past with a new trajectory for their art.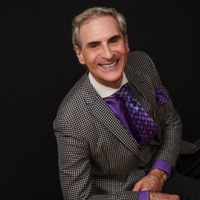 BWW Review: HART'S DESIRE at Theatre Rhino
by Steve Murray - May 16, 2022
Award-winning entertainer Mark Nadler (2015 Broadway World Editor's Choice Award for Entertainer of the Year) blew into town for a brief 4-performance run of his new show Hart's Desire, a very gay imagined collaboration between Moss Hart and Lorenz Hart had they not been closeted in the 1930's and 40's. Utilizing Moss' dialogue and Larry's lyrics, what's truly unique here is that Nadler assumes every role, a nimble quick change presentation.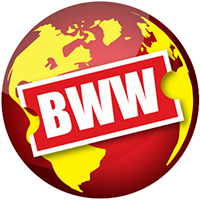 Mark Nadler Presents HART'S DESIRE For Theatre Rhinoceros May 12-15
by Stephi Wild - Mar 30, 2022
Theatre Rhinoceros presents a live, in-person production, HARTS' DESIRE, conceived and performed by Mark Nadler.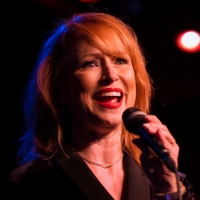 Photos: Karen Oberlin Celebrates Lorenz Hart At Birdland
by A.A. Cristi - Oct 28, 2021
Karen Oberlin brought a brand-new celebration of Lorenz "Larry" Hart to the Birdland stage on Monday night.
BWW Review: Karen Oberlin and BEWITCHED: THE LIFE AND LYRICS OF LORENZ HART Present Mr. Hart With Elegance and Affection at Birdland
by Stephen Mosher - Oct 27, 2021
When it came time for her tribute show to Lorenz Hart, Karen Oberlin lined up the great songs and the great musicians to create an evening of entertainment very close to her heart.
Darius de Haas, Ann Harada, Lesli Margherita & More to Take Part in AMANDA GREEN & FRIENDS 'VAXXED AF!'
by Chloe Rabinowitz - Sep 21, 2021
BIRDLAND will present Amanda Green & Friends "Vaxxed AF!" on Monday, October 4 at 7:00 PM. Tony Award-nominated lyricist/composer and award-winning performer Amanda Green will be joined by some amazing Broadway friends, including Darius de Haas, Ann Harada, Lesli Margherita, Curtis Moore, Natalie Douglas, and Dan Finnerty of The Dan Band.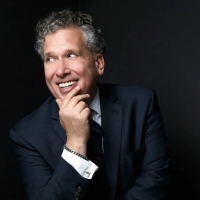 BWW Interview: Billy Stritch of THE BILLY STRITCH TRIO Talks About His Return to Live Performances at World-Famous Birdland
by Ricky Pope - Jul 27, 2021
New York nightlife is making a slow and steady return to the City that Never Sleeps. One of the city's most famous jazz institutions, Birdland is making a long-anticipated return to live performances next week with one of New York's most elegant and beloved piano men, Billy Stritch. Birdland has been Stritch's artistic home base for nearly two decades. He has played for some of the biggest names in show business and has been a staple of Monday nights at Jim Caruso's CAST PARTY.
Virtual Theatre This Week: June 7-13, 2021- with Matthew Morrison, Kelli O'Hara, Aaron Tveit and More!
by Nicole Rosky - Jun 7, 2021
This week (June 7-13) in live streaming: Matthew Morrison visits Backstage Live, the Next on Stage Season 3 finale, Show of Titles premieres, and so much more!
PITCH: A MUSICAL PRIDE TRILOGY Announced Live From Flushing Town Hall
by A.A. Cristi - May 25, 2021
In celebration of Pride Month, Flushing Town Hall presents its PRIDE TRILOGY, a three-part, musical series featuring an extraordinary lineup of award-winning performers and vocalists.
Larry Hart Frequently Asked Questions
How many Broadway shows has Larry Hart been in?
Larry Hart has appeared on Broadway in 2 shows.
How many West End shows has Larry Hart been in?
Larry Hart has not appeared in the West End
How many shows has Larry Hart written?
Larry Hart has written 1 shows including Sisterella (Bookwriter/Composer/Lyricist).