Latest News on Lachlan Philpott
Lachlan Philpott News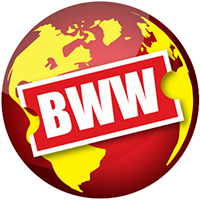 M.ROCK Comes to the Australian Theatre For Young People
by Stephi Wild - May 26, 2022
Australian Theatre for Young People (ATYP) has announced the return of Lachlan Philpott's hit inter-generational story M.Rock from Tuesday 21st June to Sunday 17th July at Pier 2/3 in the Walsh Bay Precinct, eight years after it first hit the stage.
50th Anniversary Australian Playwright's Festival Announced
by Stephi Wild - Feb 14, 2022
To celebrate its recent 50th birthday, Currency Press, Australia's foremost publisher of the performing arts, is convening the Australian Playwrights' Festival. Showcasing our playwrights and the roles they have played in reflecting our society and defining who we are, the festival will be held from 18-20 March 2022 at the Paddington RSL.
Critical Stages Touring Presents World Premiere Anthology Of Short Plays From Award-Winning Australian Playwrights
by A.A. Cristi - Apr 15, 2021
Critical Stages Touring, Australia's national touring theatre company, will present a world premiere anthology of new stories for the stage in a live-streamed staged reading at the FringeHQ Newtown theatre on April 28th.
BWW REVIEW: THE RISE AND FALL OF SAINT GEORGE Is A Musical Account Of Australia's Modern History Of The Road To Marriage Equality & The Resilience Of The Queer Community
by Jade Kops - Jan 16, 2021
Inspired by the 'life' of the famous street artwork "Saint George", THE RISE AND FALL OF SAINT GEORGE captures the heart and soul of the Queer community as it grappled with the destructive forces that were magnified when the right for same sex marriage was put to the public vote in 2017.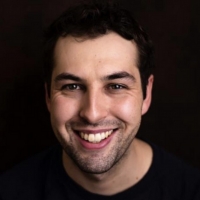 2020 Griffin Award Winner Announced
by Stephi Wild - Jun 28, 2020
Dylan Van Den Berg has been awarded the 2020 Griffin Award for new Australian playwriting for his play way back when.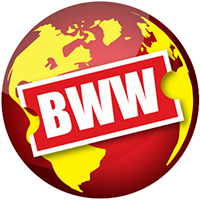 Arts Centre Melbourne Presents THE RISE AND FALL OF SAINT GEORGE
by Stephi Wild - Jan 12, 2020
Australian music legend Paul Mac has teamed up with playwright Lachlan Philpott and director Kate Champion to deliver an inspiring tale of strength and community in The Rise and Fall of Saint George at Arts Centre Melbourne's Hamer Hall for Midsumma Festival this 23 a?" 24 January.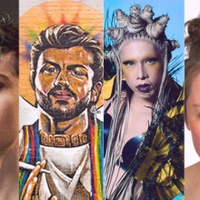 Arts Centre Melbourne Announces MIDSUMMA FESTIVAL 2020 Program
by A.A. Cristi - Nov 20, 2019
Arts Centre Melbourne is thrilled to present a kaleidoscope of life-affirming performances and events as part of Midsumma Festival 2020 in January and February. The diverse line-up will feature The Rise and Fall of Saint George, an electronic choral celebration of resilience and community, Daddy, a delicious confection of dance and storytelling, BOOBS, an inspiring tale of body autonomy and the Midsumma Extravaganza, an ultra-glamourous gala returning for its third year. For the 2020 program Arts Centre Melbourne will also present two free events, Escape Velocity: We Are Who We Are, a vital film project made with transgender and gender non-conforming young people and  a staged reading of Flat-Earthers, an emerging musical comedy.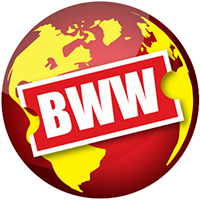 LAKE DISAPPOINTMENT Comes to Melbourne Fringe
by Stephi Wild - Aug 15, 2019
Gavin Roach presents the Victorian Premiere of Lake Disappointment.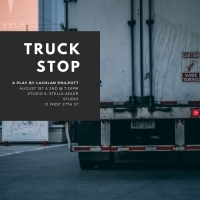 Heart Street Theater Company Announces TRUCK STOP
by Julie Musbach - Jul 26, 2019
Heart Street Theater Company will present acclaimed Australian play 'Truck Stop' by Lachlan Philpott for two nights only on August 1st and 2nd, 2019.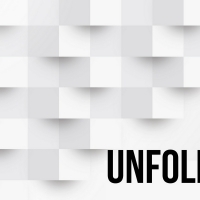 New Ghosts Theatre Company Presents UNFOLD
by A.A. Cristi - Jul 23, 2019
New Ghosts Theatre Company prides itself in facilitating new work, debuting the best international scripts locally and collaborating with Australia's most up and coming writers. Following the success of its sold out seasons of Paper Doll in Sydney and Perth, YEN at KXT and the launch of IGNITE Collective, New Ghosts presents UNFOLD: a new short festival at Sydney's iconic Old Fitz Theatre from the 21st a?" 24th August 2019.