Latest News on Kristen Tripp Kelley
Kristen Tripp Kelley News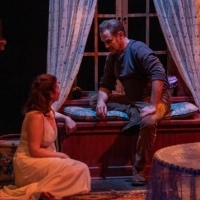 BWW Review: A Brilliant SEA MARKS from Stage to Screen at Irish Classical Theatre
by Michael Rabice - Oct 25, 2020
Even the untamable powers of the sea could not keep Buffalo's Irish Classical Theatre from beginning it's 30th season under a veil of a pandemic. Artistic Director Kate LoConti Alcocer has joined forces with Buffalo's own Pan-American Film Division to bring theatre into it's audience's homes with their newest venture. And the result is captivating as we watch a powerful production of Gardner McKay's SEA MARKS filmed on the ANDREWS THEATRE stage. The intimacy that audiences have come to know and expect at Irish Classical is heightened without being overly cinematic in it's approach.
The Kavinoky Theatre Will Continue its 40th Anniversary Season with INDECENT
by Chloe Rabinowitz - Feb 7, 2020
The Kavinoky Theatre, a professional theatre on the campus of D'Youville , continues its 40th Anniversary season with Indecent by Paula Vogel.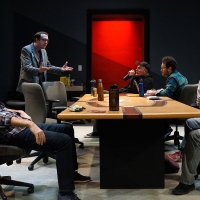 BWW Review: THE ANTIPODES Is Absurdly Fabulous At Road Less Traveled Productions
by Michael Rabice - Jan 24, 2020
There are as many forms of entertainments as there are concepts. Expressing one's point of view can be difficult and when you put nine people in the same room and ask them to brainstorm for the next best idea for a film script, there are bound to be way too many or too few concepts that work. Playwright Annie Baker has penned her most recent play, THE ANTIPODES, using this idea as a construct for a present day 'theatre of the absurd' that hasn't been seen Ionesco's THE BALD SOPRANO. Happily Buffalo's Road Less Traveled Productions is presenting Baker's play in a knockout evening of theatre with some of the best ensemble acting you will ever encounter.
Photo Flash: THE ANTIPODES At Road Less Traveled Theatre
by A.A. Cristi - Jan 13, 2020
Once upon a time, a group of writers gathered around a conference table in pursuit of the perfect untold tale: a story so epic, so truthful that it could change the world.
2nd Annual Stage To Screen Series To Feature BEVERLY HILLS COP
by A.A. Cristi - Jan 7, 2020
Road Less Traveled Productions (RLTP) is excited to announce its second Screen to Stage series event which will feature a reading of Beverly Hills Cop, written by Daniel Petrie.   Directed by Artistic Director Scott Behrend and Literary Director Katie Mallinson, the cast will include Ensemble members Lisa Vitrano, Kristen Tripp Kelley, Anthony Alcocer, Dave Hayes, Sara Kow-Falcone, Peter Palmisano, Matt Witten and David Marciniak alongside Charmagne Chi, Jake Hayes, Ben Moran and Ricky Needham.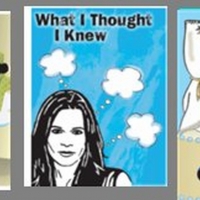 JRT And Kavinoky Present GOD OF VENGEANCE
by A.A. Cristi - Dec 10, 2019
These two staged readings are part of the collaboration of The Jewish Repertory Theatre and The Kavinoky Theatre on the drama Indecent-which is a a?oePlay within a Playa?? about the 1923 production of God of Vengeance and the controversy that followed.  Audiences have the unique opportunity to experience the reading of the 1923 play that inspired the 2015 Broadway production.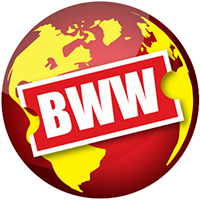 RLTP Welcomes The New Year With American Theatre Master Sean Cullen
by Stephi Wild - Dec 10, 2019
Road Less Traveled Productions (RLTP) has announced its 2020 American Theatre Master, stage and screen actor (and Buffalo native), Sean Cullen, who will star in the company's 2019/20 season production of The Antipodes by Annie Baker. Cullen will join RLTP Ensemble members Kristen Tripp Kelley, Greg Howze, Dave Hayes, John Hurley and Dave Marciniak alongside Cassie Cameron, Ricky Needham and Adam Yellen under the direction of Artistic Director Scott Behrend. The production team includes RLTP Ensemble members Lynne Koscielniak (set design), John Rickus (light design), Maura Price (costume design), and Katie Menke (sound design) alongside Emily Powrie (props master).
BWW Review: HAMLET at Irish Classical Theatre
by Michael Rabice - May 6, 2019
The most famous of all Danish princes is making a welcome return to the Buffalo stage in Irish Classical Theatre's riveting production of William Shakespeare's HAMLET. Programming the Bard's works doesn't usually fall into many theatrical seasons, but ICTC has taken a risk that is paying off. In addition, it is the ICTC directorial debut of it's next Artistic Director Kate LoConti Alcocoer. Happily the planets all seem to be in alignment.
BWW Review: ANGELS IN AMERICA at SECOND GENERATION THEATRE
by Michael Rabice - Mar 15, 2019
Playwright Tony Kushner's magnum opus may very well be what he subtitled 'A Gay Fantasia on National Themes.' Better known as ANGELS IN AMERICA, PART ONE: MILLENNIUM APPROACHES, this pivotal piece of theatre was written during the height of the AIDS crisis in America when maudlin stories of dying young men were plastered everywhere. But why refer to this piece as a 'fantasia' and what did it really mean. In lesser hands, the fantasia connotations could lead to ideas of raunchy drag show , but Kushner has fashioned a gripping account of one man's gut wrenching struggles with AIDS and how those around him cope with the illness. While sometimes blurring the borders of reality and fantasy, Kushner's fascinating play is underscored by the politics of the Reagan era mixed with religious ideologies.
Second Generation Theatre's ANGELS IN AMERICA Opens Today
by Stephi Wild - Mar 7, 2019
Second Generation Theatre continues their inaugural season in residence at the Shea's Smith Theatre with Angels in America: Part One, Millennium Approaches. After the resounding success of the season opener, Big Fish, SGT switches gears to present one of the greatest theatrical journeys of our time. Heralded by the New York Times as "the most thrilling American play in years,", Tony Kushner's epic tale set in 1980's New York City manages to walk a line between heartbreaking and hopeful, irreverent and idealistic. Opening on March 8th, the production runs Thursday-Sunday until March 24th.