Latest News on Kiki Smith:
Latest News on Kiki Smith
Kiki Smith News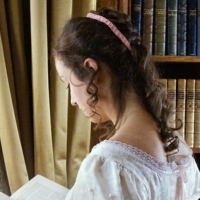 Shakespeare & Company Presents MISS BENNET: CHRISTMAS AT PEMBERLEY, December 16 'Ä" 18
by A.A. Cristi - Nov 3, 2022
This December, Shakespeare & Company returns to the lively world of Jane Austen-inspired theater with a costumed, staged reading of Miss Bennet: Christmas at Pemberley, written by Lauren Gunderson and Margot Melcon, and directed by Ariel Bock.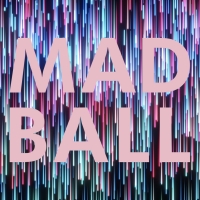 Museum Of Arts and Design Gala To Honor Multimedia Artist Jeffrey Gibson and New York Gallerist Cristina Grajales
by Stephi Wild - Oct 25, 2022
On Monday, November 14, beginning at 5:30 pm, the Museum of Arts and Design (MAD) will hold its annual MAD Ball gala at the Museum's home at 2 Columbus Circle, New York.
BWW Review: THE LEMON GIRLS OR ART FOR THE ARTLESS at La MaMa
by Derek McCracken - Mar 16, 2022
These ladies don't lunch; they launch, twist, lurch, pop and topple.¬†Meet Lorca, Topo, Nivea and Pinny: the more-sweet-than-tart troupe in LEMON GIRLS OR ART FOR THE ARTLESS. The comedic performance-art-within-a-play follows a group of New York City senior (70ish) girlfriends, all alumnae of Lemon Elementary. As they find their footing in a youth-paced world, they step outside their comfort zones and onto the stage. Artistically in it together even if they'Äôre not always sure what 'Äúit'ÄĚ is, the Lemon Girls show us that age is just a number: '5-6-7-8!'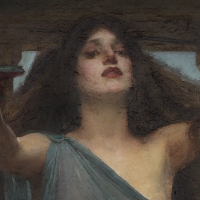 British Museum Announces FEMININE POWER: THE DIVINE TO THE DEMONIC
by A.A. Cristi - Mar 8, 2022
In May 2022 the British Museum will open the first major exhibition to explore female spiritual beings in world belief and mythological traditions around the globe. Tickets go on sale today, International Women's Day, for The Citi exhibition Feminine power: the divine to the demonic.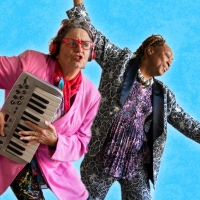 La MaMa to Present World Premiere of LEMON GIRLS OR ART FOR THE ARTLESS
by Chloe Rabinowitz - Feb 1, 2022
La MaMa will present the world premiere of Lemon Girls or Art for the Artless. Written and composed by OBIE and Drama Desk Award winning playwright and composer Ellen Maddow, Lemon Girls or Art for Artless is a comedic and revelatory celebration of older women and the thrill of making unlikely art.
Prospect New Orleans Announces Prospect.5 Venue List and Exhibition Opening Timeline
by Chloe Rabinowitz - Oct 1, 2021
Prospect New Orleans has announced the venue list and revised opening timeline for Prospect.5: Yesterday we said tomorrow, which will open across the city over the course of three weekends.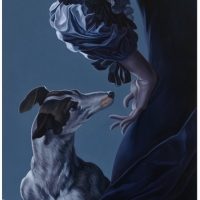 UTA Artist Space Presents BEYOND THE LOOKING GLASS
by Chloe Rabinowitz - Jun 9, 2021
UTA Artist Space will present Beyond the Looking Glass, a group exhibition of surrealist takes by women about women. Beyond the Looking Glass is curated by gallery director Zuzanna Ciolek, one of the first members of the UTA Fine Arts team when it was established in 2015.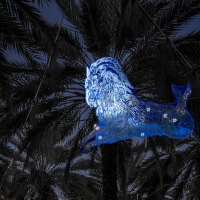 Kiki Smith, Cai Guo-Qiang, and More Featured in Inaugural Illuminate Coral Gables
by Stephi Wild - Dec 21, 2020
The City of Coral Gables is turning on the lights.¬†Illuminate Coral Gables¬†(ICG),¬†a new public art initiative¬†focusing¬†on the intentional use of light and technology to transform public art by day into magical and mysterious work at night, will be on view¬†Feb.¬†12¬†'ÄstMar.¬†14,¬†2021.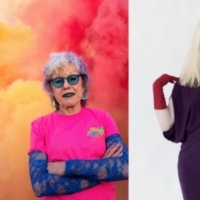 MAD BALL 2020 Honoring Judy Chicago to Feature Mx Justin Vivian Bond and Rosanne Cash
by Chloe Rabinowitz - Sep 30, 2020
The Museum of Arts and Design (MAD) will hold its annual MAD BALL on October 15th, 2020, a virtual benefit, honoring Judy Chicago for her unparalleled contributions to the fields of art, craft, and design.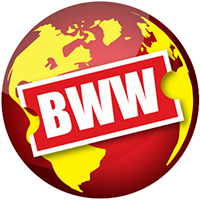 26K Art Fans Visited Hamptons Virtual Art Fair Over Labor Day
by A.A. Cristi - Sep 10, 2020
Hamptons Virtual Art Fair (HVAF) hosted by Christofle, which closed at 12AM on Tuesday, September 8th, generated a total of 26,000 visitors to its site.  As one of the nation's largest fairs this year, HVAF presented an unprecedented 106 gallery displays in 2D and 3D virtual technology.  Due to the overwhelming success, visitors will continue to have access through October 13, 2020.