Date of Birth: August 09, 2022
Date of Death: August 09, 2022 (0)
Latest News on Katie Harrison
Katie Harrison News
VIDEO: The Arden School Of Theatre's Trailer For Their Upcoming Streamed Production Of STARTING HERE, STARTING NOW
by West End Video - Feb 12, 2021
The Arden School of Theatre, part of UCEN Manchester, are screening the Maltby and Shire musical 'Starting Here, Starting Now' this Valentine's weekend. The musical was filmed in Manchester prior to Christmas and features the graduating students of their BA (Hons) Musical Theatre programme.

Playhouse on the Prairie Presents OZ!
by Sarah Hookey - Apr 17, 2019
PLAYHOUSE ON THE PRAIRIE is back with another adventure. After visiting Wonderland and Neverland, Playhouse will be flying into OZ! EVERY SATURDAY between April 20th and June 29th, families and kids of ALL AGES are welcome to explore OZ FAMILY PLAYHOUSE in the CONSERVATORY starting at 11AM and seeing the show at 12 NOON at PROHIBITION THEATRE 1008 Prairie Street, Houston, TX 77002.

ALICE! Wonderland Family Playhouse Extended To Today
by BWW News Desk - Jun 30, 2018
Playhouse On The Prairie presents: ALICE! 

ALICE! Wonderland Family Playhouse Extended To 6/30
by A.A. Cristi - Apr 24, 2018
Playhouse On The Prairie presents: ALICE!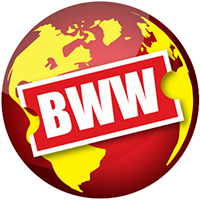 Junie B. Jones Is Back For Spring Break!
by A.A. Cristi - Mar 1, 2018
She's baaaaaaaaaaaaaaaack! During SPRING BREAK ONLY, Main Street Theater is presenting Junie B. Jones Is Not a Crook!  Why is Junie B. such a favorite?  "She is such a quirky, witty and honest little girl!" says MST Theater for Youth Producing Director Vivienne M. St. John.  "Junie really wants to be good and do the right thing, but she always seems to land herself in to trouble. Kids love her because they can relate to her.  Adults relate to her because while some of the things she says can be trying, she reminds them of the children in their lives.  Junie brings a chuckle and a smile to all who read her stories or see her live on our stage!"
Stageworks Rings in the Holidays with A CHRISTMAS STORY: THE MUSICAL
by BWW News Desk - Sep 21, 2017
Stageworks Theatre announces its holiday show of the 2017-2018 season, A Christmas Story: The Musical, lyrics written by Pasek & Paul and based on the movie and book titled the same by Joseph Robinette.
Photo Flash: ETC Spoofs the 70's in New Musical DISASTER!
by Julie Musbach - Jul 16, 2017
Island ETC (East-End Theatre Company) is pleased to announce our 15th season opener, DISASTER! DISASTER! is a new musical by Seth Rudetsky and Jack Plotnick. DISASTER! will open with a fundraising gala on Friday, July 21st and performances will continue through August 19th. Earthquakes, tidal waves, infernos and the unforgettable songs of the 70's take center stage in this homage to classic disaster films.
Bilston Operatic Company Present MADNESS MUSICAL OUR HOUSE
by Ashlee Latimer - Oct 12, 2016
Bilston Operatic Company return to Wolverhampton Grand Theatre this November with OUR HOUSE following the huge success of last year's production of Hairspray. The musical, featuring the music of Madness, opens on Tuesday 15 November.
Main Street Theater to Continue 2015-16 Season with HARRIET THE SPY
by Tyler Peterson - Apr 1, 2016
Main Street Theater continues its 2015-2016 Theater for Youth season with Harriet the Spy. Based on Louise Fitzhugh's classic written in 1964, the play tells the story of curious and intelligent Harriet M. Welsch, an 11-year-old determined to become a writer - who gets herself into a fair amount of mischief!  Main Street's production is set in the 70's with super fun costumes and music.