Latest News on Kathryn Tkel
Kathryn Tkel News
BWW Review: Arena Stage's Confused CHANGE AGENT
by Benjamin Tomchik - Feb 5, 2022
Change Agent is a play based on historical events, in this case the life of American painter Mary Pinchot Meyer (Andrea Abello) and her relationship with President John F. Kennedy (Luis Vega). The two meet at a college dance in 1936, continually run into each other at major world events, such as in San Francisco at the founding of the United Nations in 1945, and develop a friendship and then relationship culminating during Kennedy's presidency.
BWW Review: BASKERVILLE: A SHERLOCK HOLMES MYSTERY at Theatrical Outfit Keeps Us Guessing
by Jennifer (Skura) Boutell - Dec 6, 2021
Theatrical Outfit's production of Ken Ludwig's BASKERVILLE: A SHERLOCK HOLMES MYSTERY (directed by Shannon Eubanks) is a fast-pace and humorous play that takes audiences from England's Baker Street to the haunted Dartmoor.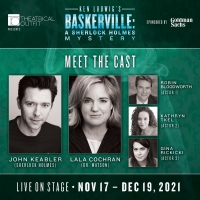 Theatrical Outfit Presents Ken Ludwig's BASKERVILLE: A Sherlock Holmes Mystery
by A.A. Cristi - Oct 28, 2021
Theatrical Outfit returns to the stage this holiday season with Ken Ludwig's Baskerville: A Sherlock Holmes Mystery. from November 17 – December 19, 2021.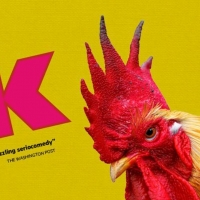 BWW Review: Studio Theatre's COCK is a Raw, Raunchy Rant on Choice, Need and Identity
by Lora Strum - Mar 26, 2021
It's crass and callous, heart-breaking and hilarious as it examines the nomansland where choice and identity collide.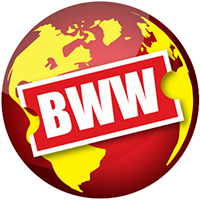 Cast Announced For Studio Theatre's First Streaming Production, COCK
by A.A. Cristi - Feb 16, 2021
Studio Theatre returns after a yearlong hiatus from producing theatre with the first production in its 2020-2021 subscription season, Mike Bartlett's 'sizzling seriocomedy' Cock, directed by Artistic Director David Muse.
BWW Review: THE WANDERERS at Theater J
by Brandon Horwin - Feb 26, 2020
Theater J, located in Washington, DC's Jewish Community Center focuses its work on celebrating and bringing light to the Jewish culture and its people. Anna Ziegler's The Wanderers is no exception to this mission. This is the fourth Ziegler play that Theater J has produced and its one that is sure to spark conversation, make the audience think deeply about the characters, and even toys with one's own emotions and thoughts on their own lives.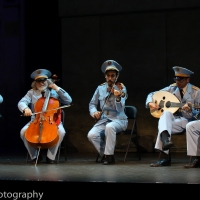 THE BAND'S VISIT, JITNEY, And More Nominated for 2020 Helen Hayes Awards
by A.A. Cristi - Feb 3, 2020
Tonight, at a celebration honoring theatre excellence on stages across the Washington area, theatre artists, administrators, patrons, and special guests gathered in the National Theatre's Helen Hayes Gallery for theatreWashington's announcement of nominees for the 36th Annual Helen Hayes Awards, which will be presented on Monday, May 18 at an event at the Anthem.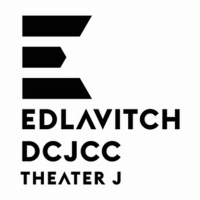 THE WANDERERS BY Anna Ziegler to Have its DC Debut at Theater J
by Chloe Rabinowitz - Jan 22, 2020
The Wanderers by Anna Ziegler begins performances in the renovated Aaron and Cecile Goldman Theater at the Edlavitch DC Jewish Community Center on February 19, 2020 and continues through March 15, 2020. Theater J's DC premiere will be directed by Amber McGinnis. The press is invited to Opening Night on Monday, February 24 at 7:30 PM.
BWW Review: AMADEUS at North Coast Repertory Theatre turns revenge into beautiful music
by E.H. Reiter - Sep 24, 2019
AMADEUS, now playing at North Coast Repertory Theatre is a spellbinding tale of talent, jealousy, madness, and revenge that is not to be missed.
First Look at AMADEUS At North Coast Repertory Theatre
by Stephi Wild - Aug 17, 2019
With the glorious music of Mozart as a backdrop, Peter Shaffer's AMADEUS assures North Coast Repertory Theatre of a grand start to Season 38. The Tony winner for Best Play weaves the fascinating tale of composers Wolfgang Amadeus Mozart and Antonio Salieri. Told in a series of flashbacks laced with humor, intrigue and personal insight, AMADEUS examines two men a?" one consumed with jealousy; the other, blissfully unaware of his extraordinary gifts. Deemed a?oeterrifically entertaining and highly theatricala?? by The New York Times, this audience favorite deftly explores musical genius by a master playwright. Tickets are already going quickly, so order now.