Latest News on Karin Rosnizeck
Karin Rosnizeck News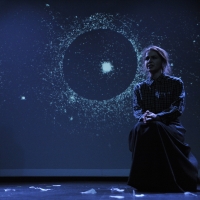 Review: EINSTEIN'S WIFE at ExPats Theatre
by David Friscic - Oct 3, 2022
A dramatic and ruminative journey through the personal history of two famous figures, Albert Einstein, and his wife Mileva Marić, takes place in an afterlife limbo in Einstein's Wife. This intriguing play will be welcome by anyone who is interested in the interpersonal battles of Einstein and his first wife, who was a brilliant scientist in her own right. 
BWW Review: CHRISTMAS EVE at ExPats Theatre
by Olivia Murray - Mar 19, 2022
Ideas of patriotism, terrorism, and betrayal are commonly spread throughout this thriller to make the audience think of who is on the justified side of the interrogation.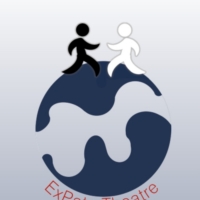 Expats Theatre Will Present CHRISTMAS EVE
by Nicole Rosky - Mar 10, 2022
Expats Theatre will present Christmas Eve - a gripping thriller by German-Austrian playwright and novelist Daniel Kehlmann, translated by Christopher Hampton.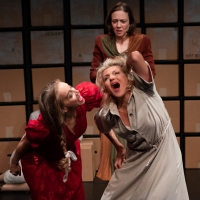 BWW Review: PANKRÁC '45 at Expats Theatre
by David Friscic - Oct 30, 2021
Recriminations, reprisals and heart wrenching ruminations ensue as a group of five women face a time of purges and fear in the harrowing play Pankrác '45.  Set in the infamous Pankrác Prison of Czechoslovakia during the end of the Nazi occupation in the year 1945, this trenchant and absorbing play by Czech Playwright Martina Kinská is an interesting melding of an historical context set against five very interesting character studies.
BWW Review: EINSTEIN'S WIFE at ExPats Theatre
by Elizabeth Seablom - Mar 10, 2020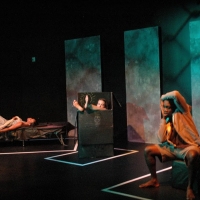 BWW Review: SURFACING: AN INVENTORY OF HELPLESSNESS at ExPats Theatre
by Rachael Goldberg - Sep 13, 2019
Although it's an intense play, Surfacing is also incredibly thoughtful. In the manner of most good art, it takes difficult and abstract ideas and gives the people behind them a face and a voice. And, even though we don't know how these particular stories end, it's hard not to walk out of the theatre feeling hopeful.

BWW Review: Scena Theatre's PINTER REP Returns to the Great Dissident Poet with Three Classics & an American Premiere
by Andrew White - Apr 10, 2019
Scena Theatre's artistic director, Robert McNamara, offers us a fresh look at some of Pinter's sparsely-written, tightly-plotted dramas-- and the American stage premiere of the postumous 'The Pres and the Officer,' which anticipates (sadly) the misrule of our current Commander in Chief.

Helen Hayes Award-Winning Factory 449 presents LELA & CO.
by A.A. Cristi - Aug 21, 2017
Playwright Cordelia Lynn's is well aware of the intense, yet important journey examined in LELA & CO. "I knew that the play could be horrifying and shocking and upsetting - and all those things you can get out of visual violence, without actually showing it," says Lynn. "I want the audience to leave and think there are things happening that I don't see -- maybe because I don't want to see".
BWW Review: MACK, BETH at Keegan Theatre
by Elliot Lanes - Jan 26, 2017
Keegan Theatre's world premiere play Mack,Beth teaches us a few things about how not to do a modern adaptation of William Shakespeare's Scottish play.