Latest News on Judy Bowman
Judy Bowman News
The Jewish Plays Project Extends National Jewish Playwriting Contest With Its First-ever Podcast Series
by Stephi Wild - May 18, 2022
The Jewish Plays Project is proud to announce its first-ever podcast series, inviting national participation in the 11th Annual Jewish Playwriting Contest. 
Casts & Schedule Announced for Hudson Valley Shakespeare Festival 2022 Summer Season
by Chloe Rabinowitz - Apr 14, 2022
The Hudson Valley Shakespeare Festival announced today performance dates and casting for its 2022 Summer Season, the first season at its new home. The season will begin on July 7, 2022 with Romeo and Juliet by William Shakespeare and directed by Gaye Taylor Upchurch, which will conclude on September 18.
Philadelphia Theatre Company First Stop on World Premiere Tour of WHERE WE BELONG
by Chloe Rabinowitz - Apr 4, 2022
Philadelphia Theatre Company will present the world premiere of an insightful new work. Performed by Mohegan theatre-maker Madeline Sayet, Where We Belong  showcases an Indigenous theatre-maker's journeys across geographic borders, personal history, and cultural legacies, in search of a place to belong.
Madeline Sayet's WHERE WE BELONG to Launch National Tour
by Chloe Rabinowitz - Mar 23, 2022
Coming off the successful film adaptation of WHERE WE BELONG last summer, Woolly Mammoth Theatre Company in association with Folger Shakespeare Library is giving audiences around the country a chance to witness Madeline Sayet's deeply insightful solo show with a national tour of WHERE WE BELONG directed by Mei Ann Teo.
Photos: DIRECTORFEST 2022 Presents THE SEVENTEETH CHAPEL & A NUMBER
by Chloe Rabinowitz - Feb 4, 2022
The Drama League has released new production images from DirectorFest 2022 – a festival spotlighting the art of contemporary stage directing by an exciting new generation of talent, featuring brand new productions led by its current Directing Fellows.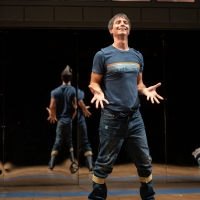 Pasadena Playhouse to Stream TEENAGE DICK
by Chloe Rabinowitz - Jan 25, 2022
Pasadena Playhouse will present Teenage Dick, a brilliantly hilarious take on Richard III by Mike Lew and directed by Tony Award nominee Moritz von Stuelpnagel, streaming online.
The Drama League Announces Casting for DirectorFest 2022
by Chloe Rabinowitz - Jan 5, 2022
The Drama League has announced today the casting for DirectorFest 2022, a festival focusing on the art of contemporary stage directing by an exciting new generation of talent, featuring brand new productions led by its current Directing Fellows.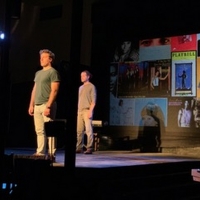 Hudson Theatre Works Presents The World Premiere Musical ELLIOT & ME
by Stephi Wild - Nov 15, 2021
Elliot & Me is a musical comedy based on the lives of songwriter Elliot Willensky and his younger brother Steven. The brothers have written a 2 man show they are preparing to pitch to legendary Broadway producer Max Stone. It's a heartfelt story of brotherly love based on a powerful bond that has grown through the years.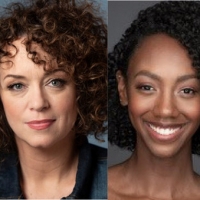 The Huntington Presents Darkly Funny TEENAGE DICK
by A.A. Cristi - Nov 8, 2021
The Huntington announces the New England premiere of Teenage Dick by Mike Lew, a darkly comic re-telling of Shakespeare's Richard III set in the most treacherous of places -high school. The production runs from December 3, 2021 to January 2, 2022 at The Huntington's Calderwood Pavilion at the BCA, and with digital access to the filmed performance through January 16, 2022.
BWW Review: TEENAGE DICK at Woolly Mammoth Theatre Company
by Timothy Treanor - Sep 26, 2021
Is it possible that Richard III, had he been beloved by those around him notwithstanding his hunchback, would have abandoned ambition and treachery and instead become a loving and gentle mentor and guardian to Edward V?  Would he have gracefully stepped aside when the young King reached his majority, thus ushering in thirty generations of peaceful Yorkish rule?