Latest News on Josh White
Stage Credits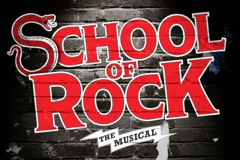 School of Rock
  [West End]
Original West End Production, 2016
James (Alternate) [Replacement]
  [Broadway]
1949
Mathew Jeffers
  [Broadway]
1948
Joebuck
  [Broadway]
Original Broadway Production, 1945
Performer
  [Broadway]
Original Broadway Production, 1940
Blind Lemon
Josh White News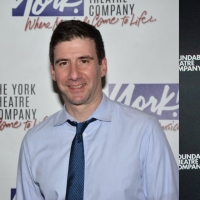 David Josefsberg, John Cariani & Nathan Levy to Star in TEN BRAVE SECONDS Industry Reading
by Chloe Rabinowitz - Nov 15, 2022
An industry reading of a new American musical, TEN BRAVE SECONDS by Will Van Dyke and Jeff Talbott, will take place this week (Thursday, November 17) in New York City directed by Ellie Heyman, with musical direction by Patrick Sulken.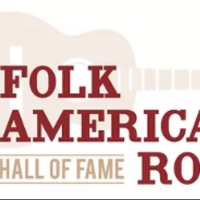 Boch Center Re-Introduces Folk Americana Roots Hall Of Fame
by A.A. Cristi - Sep 30, 2022
The Boch Center has re-introduced the Folk Americana Roots Hall of Fame (FARHOF), an education initiative located inside the iconic Wang Theatre in Boston.
People's Light to Present World Premiere of BAYARD RUSTIN INSIDE ASHLAND
by Chloe Rabinowitz - Apr 13, 2022
People's Light will present Bayard Rustin Inside Ashland, the world premiere of a play with music inspired by the true story of West Chester, PA native Bayard Rustin. Chief organizer of the 1963 March on Washington and openly gay Civil Rights activist, Bayard Rustin was nearly written out of the history books.
Founder Of The Byrds Roger McGuinn Performs At Pepperdine This Month
by Stephi Wild - Apr 6, 2022
The indisputable music icon Roger McGuinn returns to Pepperdine University's Smothers Theatre in Malibu on Monday, April 25, 2022 at 8 p.m.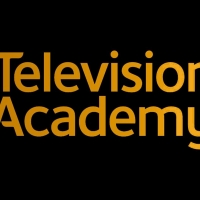 Television Academy Foundation Names Nominees for 41st College Television Awards
by Michael Major - Dec 9, 2021
The Television Academy Foundation recognizes excellence in student-produced programs from colleges nationwide, and the recipient of the $10,000 Loreen Arbus Focus on Disability Scholarship. The awards ceremony will be held in conjunction with the Foundation's College Television Summit, a three-day event featuring discussions with industry leaders.
Laguna Playhouse to Present The Skivvies, SISTER'S CHRISTMAS CATECHISM & More
by Chloe Rabinowitz - Nov 5, 2021
Laguna Playhouse is inviting you to enjoy the holidays with five joyous experiences that celebrate the season as only the Playhouse can! Join them for some outrageous holiday cheer with the always underdressed, The Skivvies; or come spend time with Sister for a hilarious religious experience, and more.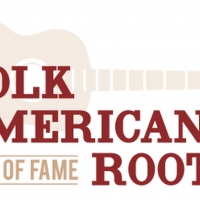 Folk, Americana And Roots History at The Boch Center's Wang Theatre
by A.A. Cristi - Jun 16, 2021
The Boch Center is putting the Folk Roots Americana Hall of Fame (FARHOF) on full display. Images of some of the hundreds of items from artists such as Bob Dylan, Neil Young, and Joan Baez will be displayed on the marquee outside the Wang Theatre.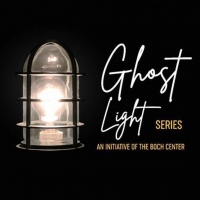 Boch Center's Ghost Light Series Continues With Singer Songwriter Kemp Harris
by Chloe Rabinowitz - Oct 5, 2020
The Boch Center's new television music series, The Ghost Light Series, continues Friday, October 9th at 7:30 PM on NECN with singer and songwriter, Kemp Harris filmed live on-stage at the Wang Theatre.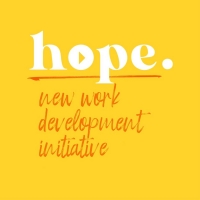 BWW Update: Australian Artists Join Together To Keep Creating During The COVID-19 With HOPE. A NEW WORKS DEVELOPMENT INITIATIVE
by Jade Kops - Mar 18, 2020
With the Australian government restricting gatherings of more than 100 people Australian writer/composer/actor James Millar came up with the idea of HOPE. A NEW WORKS DEVELOPMENT INITIATIVE to keep artists 'exercising' their creativity while the world and particularly the Arts industry recovers from COVID-19.
Symphony Space Announces 2018/19 Season
by A.A. Cristi - Aug 2, 2018
Marking its 40th anniversary as one of New York's most vital cultural institutions,Symphony Space is proud to announce a new season of bold programming, presented in a uniquely warm and welcoming environment. From September through June, Symphony Space offers an exciting lineup of events that connect art, ideas, and the city's rich mosaic of communities.
Josh White Frequently Asked Questions
How many Broadway shows has Josh White been in?
Josh White has appeared on Broadway in 4 shows.
How many West End shows has Josh White been in?
Josh White has appeared on London's West End in 1 shows.
What was Josh White's first West End show?
Josh White's first West End show was School of Rock which opened in 2016