Latest News on Josh Kornbluth
Josh Kornbluth Awards and Nominations
Drama Desk Awards - 1992 - Outstanding One Person Show
Josh Kornbluth, Red Diaper Baby
Josh Kornbluth News
ENNIO: THE LIVING PAPER CARTOON Enters Final Week of Performances at Club Fugazi
by Chloe Rabinowitz - Jan 31, 2023
Ennio: The Living Paper Cartoon enters its final week, wrapping up its run at San Francisco's Club Fugazi next Sunday, February 5, 2023.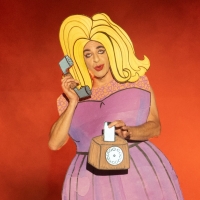 ENNIO: THE LIVING PAPER CARTOON Announced At Club Fugazi
by A.A. Cristi - Jan 10, 2023
The art of living origami meets hilarious theatre magic when Club Fugazi presents Ennio: The Living Paper Cartoon, co-produced by Club Fugazi Experiences, Glynis Henderson Productions, and Jonathan Reinis Productions, making its triumphant return to San Francisco after an 11-year absence, with a limited engagement, January 10 through February 5, 2023.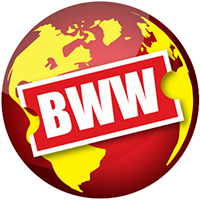 Radial Theater Project 2022 Winter Mini-Season At 18th & Union
by A.A. Cristi - Dec 13, 2021
In February and March 2022, Radial Theater Project will present back-to-back theater productions at 18th & Union in Seattle, WA.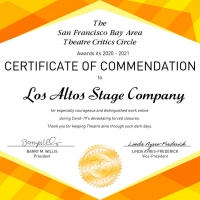 San Francisco Bay Area Theatre Critics Circle Recognizes Online Theatre With Certificates Of Commendation
by Gigi Gervais - Dec 11, 2021
Continuing its mission to serve local theatres of all types and sizes by recognizing excellence and outstanding achievement in the field, the San Francisco Bay Area Theatre Critics Circle has announced the recipients of their Certificates of Commendation for 'for especially courageous and distinguished work online during COVID-19'sclosures.'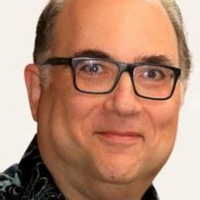 Berkeley Symphony Launches New Season Of READING IS INSTRUMENTAL
by A.A. Cristi - Nov 19, 2021
Today, Berkeley Symphony will launch the newest season of Reading Is Instrumental, a weekly musical storytime series for children and adults alike, hosted by the Berkeley Public Library and co-produced by Berkeley Symphony and the Berkeley Public Library Foundation.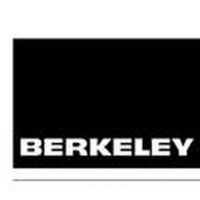 Berkeley Rep's THE GROUND FLOOR Returns
by A.A. Cristi - Aug 9, 2021
This morning, Berkeley Rep's Artistic Director Johanna Pfaelzer announced the return of The Ground Floor: Berkeley Rep's Center for the Creation and Development of New Work. Thirteen projects from 29 talented artists across the Bay Area have been selected for its Summer Residency Lab.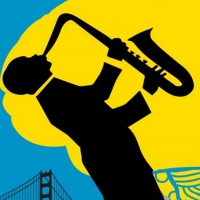 JAZZ, EQUITY, AND BRAIN HEALTH Live Virtual Event Announced June 15
by A.A. Cristi - Jun 8, 2021
Music, science and social justice will converge in 'Jazz, Equity and Brain Health,' the latest offering from the San Francisco Conservatory of Music (SFCM), UC San Francisco Memory and Aging Center (UCSF MAC) and Global Brain Health Institute (GBHI), in collaboration with the Alzheimer's Association, set to take place on Tuesday, June 15 at 1 p.m. PT / 3 p.m. CT / 4 p.m. ET.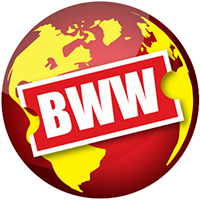 The Marsh Launches New Solo Performance Musical Series Highlighting Art Songs Of Black Composers
by A.A. Cristi - Apr 21, 2021
African American art song and stories will be spotlighted when The Marsh launches its new solo performance musical series The Art Songs of Black Composers on its digital platform MarshStream.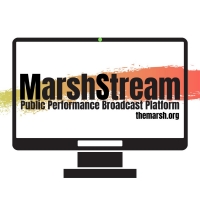 The Marsh Celebrates National Poetry Month With APRIL SHOWERS. STREAMING POETS.
by Chloe Rabinowitz - Apr 2, 2021
In honor of National Poetry Month, The Marsh is inviting a diverse lineup of accomplished poets to perform in April Showers. Streaming Poets., available via MarshStream. For this celebration, The Marsh has curated an entertaining evening featuring special guests Clyde Always, Gillian Conoley, Thea Matthews, and Christine No.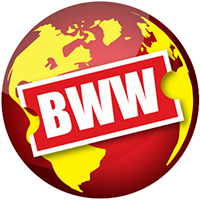 MarshStream Presents CITIZEN BRAIN
by Stephi Wild - Mar 23, 2021
Josh Kornbluth's engaging and enlightening autobiographical monologue Citizen Brain, told in Kornbluth's inimitable humorous, intelligent, and forthright style, follows how the Alzheimer's diagnosis of his beloved stepfather and the election of Donald Trump changed his life in surprisingly positive ways.
Josh Kornbluth Frequently Asked Questions
What awards has Josh Kornbluth been nominated for?
Outstanding One Person Show (Drama Desk Awards) for Red Diaper Baby .