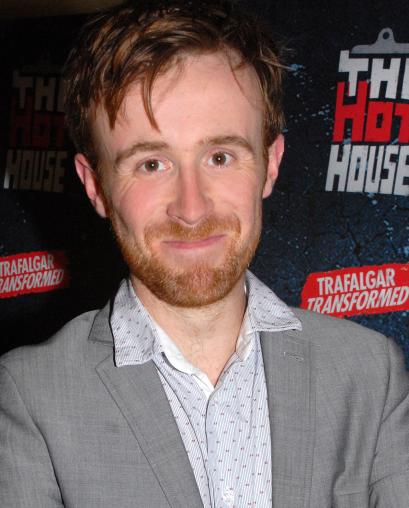 Birth Place: New York, NY, USA
Latest News on John Heffernan
John Heffernan News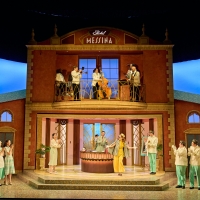 Hammer Theatre Center Presents MUCH ADO ABOUT NOTHING in February 2023
by Stephi Wild - Nov 2, 2022
Hammer Theatre Center invites audiences to escape to the Italian Riviera during its National Theatre Live (NT Live) screening of Shakespeare's Much Ado About Nothing, directed by Simon Godwin (Twelfth Night, Anthony and Cleopatra, Romeo & Juliet).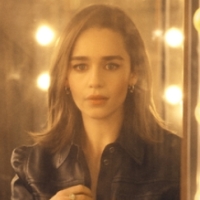 Ridgefield Playhouse To Screen National Theatre's THE SEAGULL Starring Emilia Clarke And More
by A.A. Cristi - Oct 10, 2022
This December will see more great stage performances broadcast to the big screen of The Ridgefield Playhouse.
National Theatre Live Adds THE SEAGULL, THE CRUCIBLE, and OTHELLO to Winter Season
by Stephi Wild - Jul 19, 2022
The National Theatre announced three new National Theatre Live productions that will be broadcast to audiences in cinemas in the UK and beyond, with tickets now on sale.
Review: MUCH ADO ABOUT NOTHING, National Theatre
by Gary Naylor - Jul 19, 2022
John Heffernan and Katherine Parkinson lead a superb cast in a brilliant realisation of director, Simon Goodwin's, conceptualisation of Shakespeare's comedy.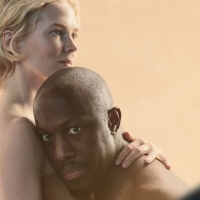 Giles Terera-Led OTHELLO and New Play KERRY JACKSON to Be Presented at the National Theatre
by Stephi Wild - Jul 5, 2022
The National Theatre has announced two further productions to be staged this winter, Shakespeare's Othello and Kerry Jackson a new play by April De Angelis, both going on sale to the public on 21 July.
THE SEAGULL Leads July's Top 10 New London Shows
by Aliya Al-Hassan - Jul 1, 2022
July continues a fantastic summer of theatre in London. From Emilia Clarke's West End debut in Jamie Lloyd's version of Chekhov's The Seagull to Anything Goes returning to The Barbican, here are some of this month's most eye-catching openings. Don't forget to check back for BroadwayWorld's reviews, interviews and features!
The National Theatre Announces New Productions For All Three South Bank Stages This Summer
by Stephi Wild - Feb 22, 2022
The National Theatre today announces new productions for all three South Bank stages this summer: Jack Absolute Flies Again in the Olivier theatre, Much Ado About Nothing in the Lyttelton theatre and All of Us in the Dorfman theatre with tickets on sale to the public from Thursday 10 March.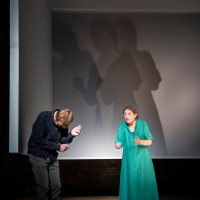 BWW Review: WHAT IF IF ONLY, Royal Court
by Katie Kirkpatrick - Oct 1, 2021
What If If Only, the prolific Caryl Churchill's latest short play, explores incredibly complex issues of grief and time in its very short 20-minute run time. Premiering at the Royal Court, James Macdonald's production finds the humour and humanity in the text, which is brought to life with imagination.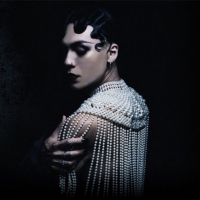 The Top 20 New London Shows Opening In 2021
by Marianka Swain - Sep 3, 2021
As theatre comes roaring back, this autumn and winter see plenty of exciting new productions, including big West End musicals and intriguing plays. Here are the shows that we're most looking forward to seeing.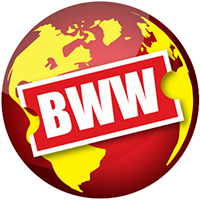 Casting Announcement For WHAT IF IF ONLY at the Royal Court Jerwood Theatre Downstairs
by Stephi Wild - Aug 17, 2021
Linda Bassett and John Heffernan have been cast in Caryl Churchill's new play What If If Only, which will be directed by James Macdonald. With set design by Miriam Buether, lighting design by Prema Mehta, sound design by Christopher Shutt and assistant direction from Grace Duggan.
John Heffernan Videos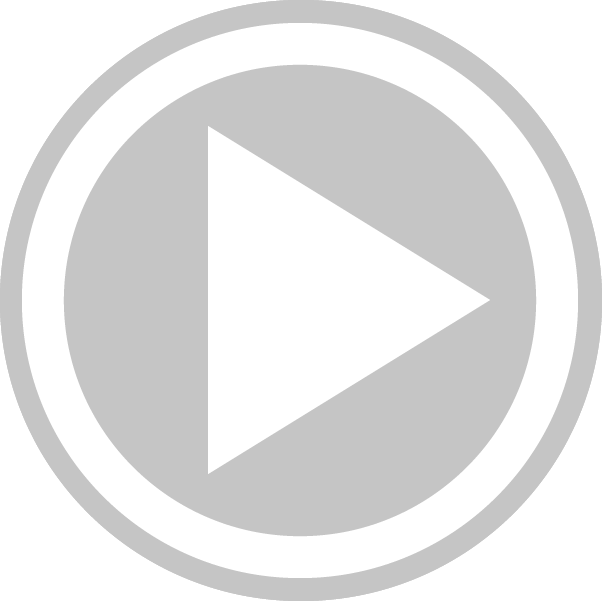 VIDEO: Playwright Rory Mullarkey Talks SAINT GEORGE AND THE DRAGON at the National
by BWW News Desk - Sep 18, 2017
Saint George and the Dragon, a new play by Rory Mullarkey, will be directed by Lyndsey Turner for the National Theatre. The show runs in previews from 4 October, with press night 11 October, and continues in the repertoire until 2 December 2017. See what Mullarkey had to say about the show below!
STAGE TUBE: Donmar Warehouse's THE PHYSICISTS Discuss the 'Holy Grail of Physics'
by Stage Tube - Jun 20, 2012
Watch the Donmar Warehouse's exclusive and rather cool animation on the 'holy grail of physics,' with commentary from The Physicists' cast members Paul Bhattacharjee (Einstein) and Obioma Ugoala (Fantam Murillo) to help grapple with the big questions. Still trying to get your head round it all? Watch below!
John Heffernan Frequently Asked Questions
How many Broadway shows has John Heffernan been in?
John Heffernan has not appeared on Broadway.
How many West End shows has John Heffernan been in?
John Heffernan has appeared on London's West End in 1 shows.
What was John Heffernan's first West End show?
John Heffernan's first West End show was Saint George and the Dragon which opened in 2017