Stage Credits
Productions
[Broadway, 1988]
Associate Costume Designer
[Broadway, 1985]
Costume Designer
[Broadway, 1983]
Assistant to Mr. Annals
John Dunn News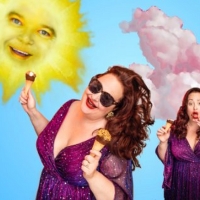 Review: TAMARIE COOPER'S LIVE IN PERSON STICKY SWEET SUMMER SHOW at Catastrophic Theatre
by Brett Cullum - Jul 12, 2022
Tamarie is a whirling dervish, a force of nature, and a comedic genius of a performer. She rises to the challenge of playing herself admirably, and it's the kind of role she was born to play. I doubt any other actor or actress in Houston could portray her quite as convincingly.
Tamarie Cooper's LIVE IN-PERSON Sticky Sweet Summer Show! Comes to Midtown Arts & Theatre Center Houston
by Stephi Wild - Jun 3, 2022
Tamarie and her gang of merry misfits are returning to the stage—an actual stage—for a hilarious, irreverent, all-new musical extravaganza featuring an original score played by a live band and performances from some of Houston's funniest, wildest, quirkiest, sometimes raunchiest actors.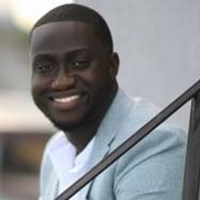 Cathedral Of Saint John The Divine Presents An Organ, Violin And Dance Ensemble Performance, April 26
by A.A. Cristi - Apr 18, 2022
The Cathedral of St. John the Divine's Great Music in a Great Space concert series presents a performance by Organ Scholar Samuel Kuffuor-Afriyie, Minster of Music at The Brick Presbyterian Church Raymond Nagem, violinist Monica Davis, and Ensemble 1047 Dance Collective—featuring Chase Buntrock, Runako Campbell, Mio Ishikawa, and Kevin Pajarillaga—on Tuesday, April 26 at 7:30pm at the Cathedral of St. John the Divine, 1047 Amsterdam Avenue (at 112th Street).
Firecracker Productions Closes Its Season With BOB: A LIFE IN FIVE ACTS
by A.A. Cristi - Mar 16, 2022
Firecracker Productions closes its season with Peter Sinn Nachtrieb's 'Bob: A Life in Five Acts' at Garza Studios. BOB will run Fridays and Saturdays, April 22- May 7 at 8pm.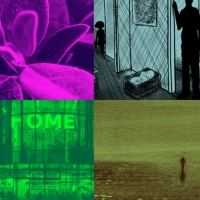 BWW Feature: Online Theatre You May Have Missed
by Louise Penn - Nov 25, 2020
There have been many theatre productions made available during the pandemic lockdown in the UK, while stages have been quiet and venues closed. We take a look at some of the highlights you may have missed online over the past few months.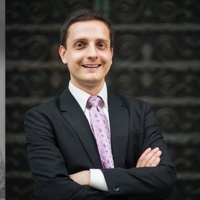 Cathedral of St. John the Divine Welcomes Raymond Nagem for Virtual Concert Celebrating the Music of Oliver Messiaen
by Chloe Rabinowitz - Nov 11, 2020
The Cathedral of St. John the Divine continues its 2020-2021 season of Great Music in a Great Space with a virtual performance by Associate Director of Music Raymond Nagem, who will perform Olivier Messiaen's Apparition de l'Eìglise eìternelle and La Nativiteì du Seigneur.

BWW Review: THE TAMARIE COOPER SHOW FIELD TRIP! is a busolad of fun at Catastrophic Theatre
by Brett Cullum - Jul 3, 2018
This iteration of the Tamarie Cooper Show explores the leading lady's emotional baggage, battle against minor depression, and all of the discarded bad ideas that the troop has come up with when they were in line at 4am at Taco Bell. In other words, business as usual for Tamarie and her cast of usual suspects.
BWW Review: JIM LEHRER AND THE THEATER AND ITS DOUBLE AND JIM LEHRER'S DOUBLE - Double the Jims, Double the Fun
by Pnina Topham - May 30, 2018
JIM LEHRER AND THE THEATER AND ITS DOUBLE AND JIM LEHRER'S DOUBLE is strange, evocative, terrifying, and hilarious. For audiences seeking something out of the ordinary, for those who welcome intellectual challenges, and for folks who want a really big laugh, buy a ticket today.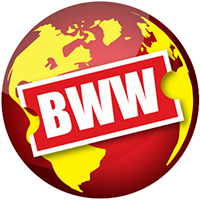 The Catastrophic Theatre Presents the World Premiere of The Tamarie Cooper Show - FIELD TRIP!
by A.A. Cristi - May 24, 2018
Tamarie Cooper is back with another entirely original, full-scale, musical comedy extravaganza!TheproductionopensJune29t?h?andrunsthroughAugust12t?h?.Ticketsareonsalenowandcan be purchased at matchouston.org or by calling the MATCH Box Office at 713-521-4533. Performances are Thursdays at 7:30 p.m., Fridays and Saturdays at 8:00 p.m., and Sundays at 2:30 p.m.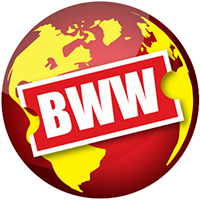 Following Smash Hit SMALL BALL Catastrophic Presents Two More Plays By Mickle Maher
by A.A. Cristi - May 3, 2018
Following directly on the heels of The Catastrophic Theatre's smash hit musical SMALL BALL, with book and lyrics by Mickle Maher, the theatre is commemorating its long and prolific relationship with Maher by remounting its lauded 2008 production of his play THE STRANGERER to play in repertory with its spiritual sequel, in an extremely limited run. THE STRANGERER is a darkly hilarious satire of the first debate in the 2004 presidential election between George W. Bush and Jim Kerry, moderated by Jim Lehrer. It will be presented in repertory with JIM LEHRER AND THE THEATRE AND ITS DOUBLE AND JIM LEHRER'S DOUBLE, a sequel to THE STRANGERER about Jim Lehrer, the now retired news anchor and presidential debate moderator, who is visited one evening by his double: Jim Lehrer, the amateur playwright.
John Dunn Videos
BWW TV: Watch a Sexy Sneak Peek of 50 SHADES! THE MUSICAL
by BroadwayWorld TV - Feb 17, 2014
50 Shades! The Musical - The Original Parody at The Elektra Theatre (300 W. 43rd Street), will begin performances on Friday, February 21st with opening night set for March 12th. Directed by Al Samuelsand Rob Lindley, 50 Shades! The Musical - The Original Parody is produced by Royal Mile Entertainment, Andrew Asnes, Rob Kolson and 50 Shades Tour LLC. The company recently met the press and BroadwayWorld's Richard Ridge was there to chat with the company. Check out what they had to say and watch a performance preview below!