Jim Rice News
BWW Interview: Catching Up With MAN OVERBOARD's Roderick Ferguson
by Stephen Mosher - Mar 25, 2022
Roderick Ferguson is keeping busy these days. Sometimes with acting, sometimes with activism... and sometimes, both at the same time.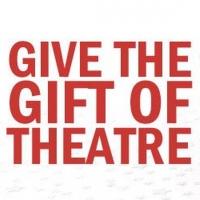 JM Productions to Return to the Stage After 20 Month Hiatus
by Chloe Rabinowitz - Jul 26, 2021
Line dancing, a Jazz Brunch series, Concerts, Cabaret, and other entertainment events are planned for JM's 40th year in the entertainment business. The sky's the limit for the event and entertainment company as The Marriott Quincy offers JM numerous options to present productions utilizing their junior/senior ballrooms, and event spaces.
PIANO BAR LIVE! Celebrates The Boston Cabaret Scene
by A.A. Cristi - Jan 29, 2021
Featuring new performers with every show, the weekly, award-winning Piano Bar Live! (PBL!) streams this Tuesday, February 2 at 7:15 pm ET, with host Scott Barbarino as he celebrates Boston's cabaret scene. Co-hosting are Carol O'Shaughnessy and Niki Luparelli, with guests Tom LaMark, Poise'N Envy, Cara Brindisi, Diane Ellis, Leslie Anderson, Jim Rice, and David Whitman & Gordon Michaels with Michael Larson, plus Mystery Guests and MORE!
Piano Bar Live! Continues July 7th Celebrating Boston's Cabaret Scene
by Stephi Wild - Jul 5, 2020
Piano Bar Live! continues Tuesday, July 7th at 7:15 pm ET with a very special show celebrating Boston's vibrant Cabaret scene and the reopening of the iconic Club Cafe. The event, titled, A Virtual Showcase of The Napoleon Room at Club Cafe, will be hosted by Carol O'Shaughnessy and PBL!'s producer, Scott Barbarino, with pianists Tom LaMark, Brian Patton and Jim Rice.
Photo Coverage: Lucie Arnaz & Randy Roberts Bring 'We're Singing Our Songs' to Tennessee Williams Cabaret Theatre
by Stephen Sorokoff - Mar 6, 2019
Fresh from the 40th Anniversary Actors Fund benefit concert of 'They're Playing Our Song' at the Music Box Theatre in NYC, it's star Lucie Arnaz joined entertainer and Key West impresario Randy Roberts for 'We're Singing Our Songs' at the Tennessee Williams Cabaret Theatre.

BWW Review: The 36th Annual Elliot Norton Awards
by Nancy Grossman - May 22, 2018
The Boston Theater Critics Association (BTCA) celebrated more than two dozen outstanding actors, directors, designers, and ensembles at The 36th Annual Elliot Norton Awards ceremony at the Huntington Avenue Theatre last night. The coveted Elliot Norton Prize for Sustained Excellence was presented to Leigh Barrett, Robert J. Eagle received a Special Citation in honor of his 50 years at Reagle Music Theatre, and the Guest of Honor Award went to internet sensation Randy Rainbow.

New Year's Eve At Greater Boston Stage Company Announced
by A.A. Cristi - Dec 14, 2017
Greater Boston Stage Company continues its Season 18 Special Event line-up of stellar concerts with What Are You Doing New Year's Eve? A Spectacular Night of Music Starring Mary Callanan and Kathy St. George for two performances only on December 31, 2017, at 7:00pm and 10:00pm.
Little Rock Convention & Visitors Bureau Announces Robinson Center Renovation
by BWW News Desk - Aug 23, 2017
The Little Rock Convention & Visitors Bureau (LRCVB) is pleased to announce that the Robinson Center's renovation, restoration and expansion has exceeded original expectations to be LEED-certified, and has achieved a LEED Gold rating.  A press conference announcing this achievement was held yesterday afternoon. 
A VERY SPECIAL HOLIDAY SPECIAL Opens This November at Little Fish Theatre
by A.A. Cristi - Oct 13, 2016
Little Fish Theatre is excited to present A Very Special Holiday Special as the final production of its 2016 season.  Written by Mark Harvey Levine, our world premiere collection of short plays featuring both Hanukkah and Christmas themes - and a musical, too - will leave audiences ready for the holiday season.