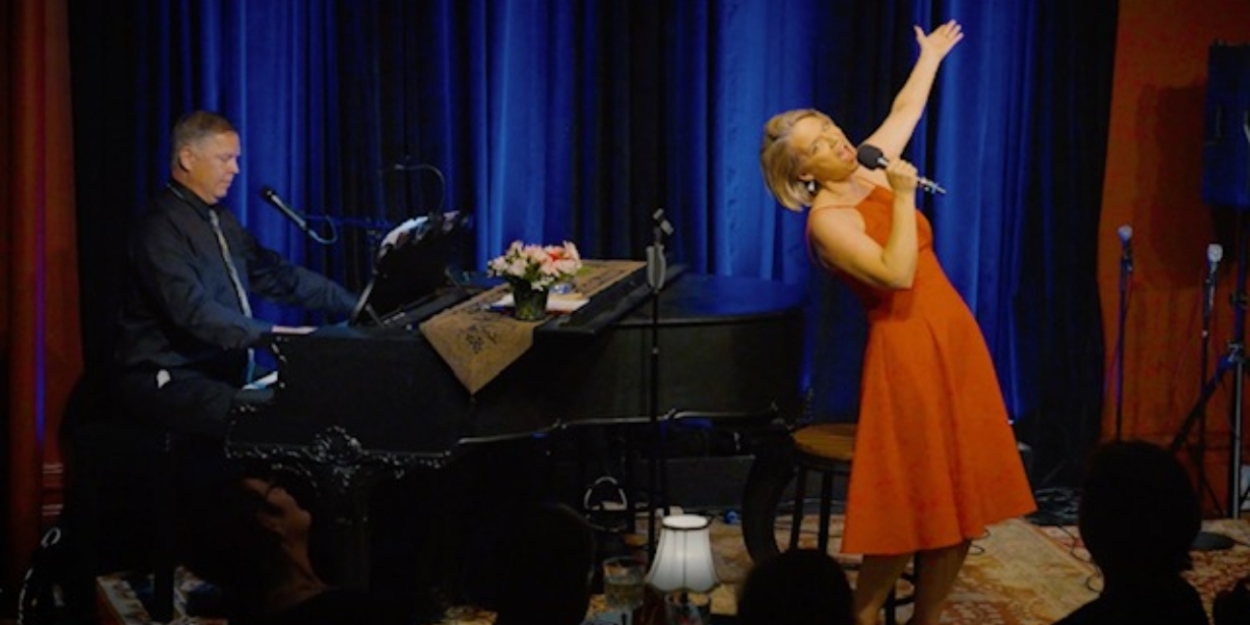 Seaglass Theater Company to Present KAHN ARTIST Directed by Tony Award Winner Faith Prince
"Kahn Artist" is an intimate look at the trials and triumphs of Oscar nominee Madeline Kahn.
On February 11 at 7:30 PM, Seaglass Theater Company will present Kahn Artist at Gallery X in the historic Seaport Cultural District of New Bedford, MA.
In a time long ago and far away, Eden Casteel was a frustrated teenage soprano -- until her life was forever changed by a Madeline Kahn beer commercial. With iconic songs, compelling stories, and hilarious anecdotes, "Kahn Artist" is an intimate look at the trials and triumphs of Oscar nominee Kahn...and Eden too! With Jim Rice on piano. The cabaret features songs by Mel Brooks, Clarence "Frogman" Henry Heitzman & Reid, Cy Coleman, Susan Werner, Dave Frishberg, and Goldrich & Heisler.
Kahn Artist is directed by Tony Award winner Faith Prince, cowritten with Roderick Ferguson, musical arrangements by Bobby Peaco and Jim Rice.
Eden has been hailed as "a vocal, dramatic, and comedic tour-de-force" by Jim Keating, Boston Association of Cabaret Artists and lauded for "A truly sensational performance...Brilliant, funny and a class act" - Carol O'Shaugnessy, "Boston's First Lady Of Cabaret"
TÔĽŅickets are $30 and include a champagne and dessert reception at intermission. There will be an open mic with surprise guests after the interlude. Tickets may be purchased in advance at www.eventbrite.com. Tickets may also be purchased with cash, credit card, or check the day of the concert at the concert venue a half hour before the performance.
Seaglass Theater Company is also a partner with the Mass Cultural Council - in collaboration with the Department of Transitional Assistance, the Women, Infants & Children (WIC) Nutrition Program, and the Massachusetts Health Connector to offer the Card to Culture program. The Card to Culture program offers access to arts and culture experiences for low-income families. EBT, WIC, and ConnectorCare card holders can purchase tickets to Kahn Artist for $15 at the door the night of the performance just by showing their card.
For more information, please visit www.seaglasstheater.com.
ABOUT THE KAHN ARTIST PERFORMERS
is the host of "The Eden Show," a weekly interactive online show featuring musical guests who sing, play, and love to talk. Using livestream technology, Eden is able to perform live with her guests, even if they are hundreds of miles apart.
She has played diverse regional theatre roles including The Proprietor in Assassins, Adele in Die Fledermaus, Yum-Yum in The Mikado, Mama Rose in Gypsy, Francesca Johnson in The Bridges of Madison County, Victoria Grant in Victor/Victoria, Mrs. Lovett in Sweeney Todd. She also performed all the soprano arias and most of the tenor arias in a re-imagined Handel's "Messiah" with full orchestra.
A native of Dublin, Ohio who moved to Rhode Island in 2010, Eden holds a Bachelor of Music Degree from The University Of Cincinnati College-Conservatory Of Music and a Master of Music degree from The University of Maryland. She is a past president of the Rhode Island chapter of NATS, a member of the American Guild of Organists, and a charter member of The Speakeasy Cooperative.
Before she opened her private studio in 2011, Eden was adjunct voice faculty at Community College of Rhode Island, Salve Regina University, Spring Arbor University, Hillsdale College, Kellogg Community College, and the Rhode Island Philharmonic Music School.
is an accomplished and diverse conductor, music director, arranger, pianist and singer. Abroad, Jim has been Conductor of the European tour of Ken Hill's Phantom of the Opera and the national tour of Always...Patsy Cline. He has been the Assistant Conductor for the international tour of Man of La Mancha and Camelot as well as the pianist for the Broadway production of Grease in Europe.
He has played and accompanied and musically directed artists at Scullers Jazz Club, Ryles, Regattabar, Club Café, and Mechanics Hall; in NYC at The Metropolitan Room, Don't Tell Mama's, The Duplex, Danny's Skylight Room; in PA at the Cosmopolitan Room; in Oguquit, ME he spent three seasons with Michael Holmes at The Front Porch and a variety of venues across Provincetown.
He has worked at a number of theatres such as Stoneham Theatre (MA), Foothills Theatre (MA), The American Stage Festival (NH), Olney (MD), North Shore Music Theatre (MA) Kansas City Starlight (MO); The Tennessee Williams Fine Art Center (FL); San Carlos Opera House (FL), Ogunquit Playhouse (ME) as well as The Westside Arts and Westbank Theatres (NYC). He is currently the resident music director of the Artic Playhouse's monthly Cabaret Club and plays frequently at Club Café.
ABOUT SEAGLASS THEATER COMPANY
Founded in 2016 by Patrice Tiedemann and Dr. Matthew Larson, Seaglass Theater Company is a vagabond company presenting creative performances of classical music, theater & beyond. Their mission is to bring the finest classics to New England, while inspiring community engagement and conversation.